Inaugural Ann Head Literary Prize for Short Story Fiction Honors Pat Conroy's Mentor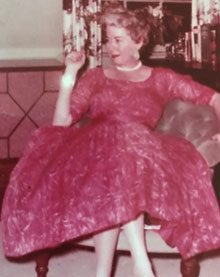 To Pat Conroy, she was always his "first novelist." Beaufort-born novelist and short fiction writer Ann Head (1915-1968) was recruited to be Beaufort High School's first creative writing teacher during Pat Conroy's senior year (1962-63). A remarkable storyteller and an unconventional mentor, she became teacher and friend to young Pat as he was just beginning the arc of his storied writing life. 
The family of Ann Head is pleased to announce the winner and finalists of the inaugural Ann Head Literary Prize for Short Story Fiction. The winning story was chosen from more than 40 entries written by students at Beaufort High School.    
The high caliber of the stories made the decision of the seven judges, all Ann Head family members, both difficult and enjoyable. The family is grateful for the enthusiastic support of the Beaufort High School English Department and its chair, Wendy LaCombe, as well as for the support and partnership in this endeavor of Jonathan Haupt, executive director of the nonprofit Pat Conroy Literary Center.  
"Something Is Here" by BHS senior Claire Bowden is the winner of the Ann Head Prize by unanimous vote of the judges. A well-researched historical fiction of a French Jewish family caught up in the Holocaust, the story brings to life the horrors of the its historical setting while also giving empowering glimpses of hope. The tone of the story avoids being heavy-handed and demonstrates remarkable skill on the part of the writer. The secondary theme of fostering one's humanness builds as the story unfolds. The challenge for short fiction is to create a whole story with a beginning, middle, and end, with concision and grace. Claire achieves this brilliantly. 
Claire will receive a cash prize of $500, sponsored by the family of Ann Head. Her name will be engraved on a literary plaque to be permanently displayed at Beaufort High School, and she will be honored at the 5th annual Pat Conroy Literary Festival this fall where she will have the opportunity to read her story.
"A Fair and Impartial Jury" by sophomore Emmett O'Brien and "Coffee for a Dollar" by sophomore Holland Perryman were recognized as finalists by the judges. Congratulations to Holland and Emmett for their excellent writing and creativity. And congratulations as well to all of the other students who submitted stories for consideration. They are all promising young writers—and there is certain to be a future Pat Conroy among them.  
About Ann Head
Writer Ann Head, the pen name of Anne Wales Christensen Head Morse (1915–1968), was the granddaughter of Abbie Holmes Christensen, who came to Beaufort during the Civil War to educate the recently freed enslaved populations of the Sea Islands. Moving back and forth between Boston and Beaufort, Ann carried on the family tradition of bucking traditions and creating new literary forms. She was a central figure in Beaufort's midcentury literary scene, befriending many of the famous authors who wintered here, including Samuel Hopkins Adams (whom she considered her mentor), Somerset Maugham, John Marquand, and Katherine and E. B. White. 
First married to the inventor Howard Head, Ann published dozens of short stories and serials in the major national magazines of her day, with many of her stories set in a small town just like Beaufort. She wrote of divorce, snobbery, affairs both emotional and sexual, prejudice, death, and out-of-wedlock childbirth, championing the non-typical heroines of the magazines that eagerly accepted her work.  In addition, she authored four novels which were published internationally, most notably Mr. and Mrs. Bo Jo Jones, a compelling story of teen pregnancy which was later adapted for film starring Desi Arnez Jr., was on school reading lists for 50 years, and is credited with helping create the Young Adult literary genre. 
In conservative mid-twentieth century Beaufort, Ann championed civil rights and other liberal causes, and was a doyenne of local society, celebrated for her sophistication and literary achievement. She managed to successfully raise an out-of-wedlock child, eventually marrying the child's father, all the while staying respected and revered in small-town society. Ann died suddenly in 1968 at the age of 52, cutting short a vibrant life and promising literary career.   
The life of Ann Head was chronicled by her daughter, Nancy Thode, in a public lecture the main branch of the Beaufort County Library. This video can be seen on the YouTube channels of the Pat Conroy Literary Center and the Osher Lifelong Learning Institute at USCB. To learn more about Ann Head, see her entry in Wikipedia. Her stories and books are also available at the Beaufort County Library.END OF FIRST SECTION
Excerpt from "Something Is Here" by Claire Bowden (Ann Head Literary Prize winner)
"You may sit until it is your turn to get a number. Your number is your identification. Memorize it in German. If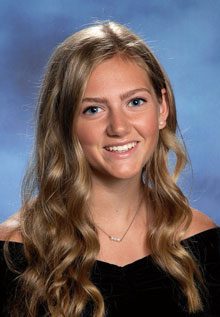 you don't know German, have one of the people who does teach you." He spoke in French, but a strong German accent penetrated the smooth vowels and made the "language of love" seem harsh and menacing. A wicked grin spread across his face. "Oh, and by the way, welcome to your new home, Auschwitz, Birkenau, women's section B Ia." He slipped out, disappearing into the smoke.   
A chill ran down my back, and I involuntarily shivered as the dirty needle slid into my skin. I was oblivious to the pain, but still felt as if someone had poured a bucket of ice water over my head, and my limbs prickled with numbness. The ink became a snake, slithering through my left forearm, swiftly shaping its body into numbers. Numbers that would define me, just as my star had. I was no longer Jeannine Moretti, I was prisoner number 18612. 
Maman and I were assigned to the same barrack, Block 27. Our ​Blockälteste was a polish political prisoner, and she had been obviously hardened by Auschwitz, but wasn't necessarily cruel. She let my mère and me bunk together, and she told me that if I traded shoes with her, she could get Maman and me into an easier work Kommando. I reluctantly agreed, thinking that if it meant I could stay in a relatively safe work setting with my mère, it would be worth taking whatever shoes she gave me.  
However, when she brought the shoes, I immediately regretted my decision. They were almost too big to walk in and worn down to the bottom of the sole. Maman offered to trade, but I refused, knowing that it was my price to pay for not being more careful. 
We ended up together in a Kommando that worked in the ​Kartoffelbunker, where the potatoes that went into our watery soup were stored. We were in charge of peeling the potatoes and could eat the peels while we worked. I was grateful that our ​Blockälteste had followed through on her end of the deal, and I was beginning to think that the trade was worth it. We had more food than any of our fellow prisoners, and we stayed indoors. However, the Kapo was an unforgiving monster.
Excerpt from "A Fair and Impartial Jury" by Emmett O'Brien (Ann Head Literary Prize finalist)
"Hey, John," I heard the head juror, Mindy, say. "​John." 
"Sorry," I said, my head snapping up. "I was… distracted." 
"So we all understand the instructions, let's go through them again. We are charged with determining whether the defendant should be sentenced to life in prison without parole or sentenced to death. A unanimous verdict is required." 
A woman at the end of the table suggested we take a preliminary vote to see where we stood. "Should the defendant be sentenced to death?" I heard eleven voices say the word "yes" before it was my turn. 
I took a deep breath. "No," I heard myself say. I scrambled to find the reason I'd said that. "I don't think we've deliberated enough. It would be irresponsible to deliver a verdict so quickly." 
My thoughts turned back to the trial. In the darkened courtroom, we had seen the security camera footage of the night Ronald Biggs became a murderer. When the cashier reached to push the panic button, Jimmie Glover handed his cousin a gun. Seven tinny gunshots rang out, the gun recoiling in this small boy's shaking hands. 
I remembered the testimony of Biggs' aunt. "Ronnie's daddy—Big Ron, we used to call him—would come home drunk most every night. He–" she began to choke up. "He would hit him. A lot. When Ronnie was 16, he and his momma came to live with me, but the damage was done." 
As much as I tried not to, I remembered other things beyond the trial. I remembered my own father. I remembered when he would come home drunk, looking for a fight. I remembered how the target usually ended up being me. I remembered the anger, his unbridled anger, at the world, at his life, at his son. I remembered how that anger grew inside of me, nearly consumed me in the same way it consumed him, in the relentless cycle of alcoholism so often passed from parent to child. 
It could've been me. Decades ago, I could've been the scared young man at the defense table. If not for the support system that was available to a relatively affluent white man, I could've been the broken child in a convenience store with a loaded gun, looking to somehow please the cousin who was the only semblance of a father figure he'd ever known. A roll of the cosmic dice was all that separated me from Ronnie Biggs.

Excerpt from "Coffee for a Dollar" by Holland Perryman (Ann Head Literary Prize finalist)
The elements favor some of us more than others. When she flung open the side entrance and struck a pose in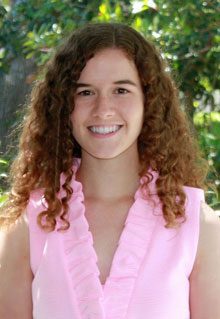 the doorway, sunlight blurred her sharp edges. The wind grabbed at her hair and arranged it into a lifted veil, nature being the groom. She could've been an angel if it weren't for the glimmer in her eye. I imagine she knew she was beautiful. Dancing into the room to music only she could hear, I couldn't help but watch her. She was always like that, glowing and crackling and slowly slipping away. She fit every place she was thrust into, exactly within the lines like the world was a display case for her to be auctioned from. I waited for her to take a seat so I could stop pretending not to stare but I wanted to be her. I longed to be something so effortlessly enchanting.  
Without a word about Zara's arrival, Mrs. Kellon resumed her lecture about something she didn't understand. My hands returned to themselves, prodding at each other, pulling each other apart. I felt the slippery flow of blood pooling on my skin, staining my cuticles. I used to go up to classmates in grade school and hold out my bleeding fingers like they were trophies. Like there was anything honorable in enduring your own self-inflicted, purposeless pain. Now I hide the redness rising from my skin because her fingers never bled. Zara's hands made wild gestures as she regaled her friends with stories of her weekend of late-night adventures. Whenever they slowed, I could see her smooth fingertips, not a hangnail in sight.   
I heard whispers zipping past my ears, not for me to listen to. Crunching up my eyes, I reminded myself that they weren't about me. None of the kids in this class had anything to say about me because I wasn't really worth mentioning. It wasn't that I was a weird kid, at least then I would have weird friends to fit in with. I was just hugely, painfully normal.  
That Thursday morning was one of the many that Zara arrived late. She had the nerve to show up to class in a pink hoodie and bunny slippers too. The only part of her outfit that was uniform was her corduroy khaki skirt, but even that was a few shades too dark. She flitted from seat to seat, talking to friends and her soon-to-be friends. I was notably absent from the list of the worthy. Maybe that was a piece of her intrigue. She was untouchable to me.