Upstate Filmmakers Bring Electric Jesus to the Beaufort International Film Festival
By Mark Shaffer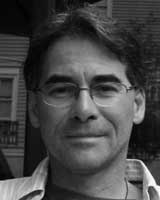 The Greenville-base filmmaking team of Emily Reach White and her husband, Chris, made a big first impression at the 2015 Beaufort International Film Festival. Their feature Cinema Purgatorio took home trophies for Best Comedy and Audience Choice. For the 2018 festival the Whites (Chris writes, directs and acts while Emily produces) have an original screenplay in competition. A portion of Chris' long-gestating passion project will be read along with others at the Screenwriter's Workshop, Thursday evening, February 22nd. The Whites, however, have a twist or two up their sleeves. I spoke to them by phone about the aftermath of Purgatorio, the economics of making movies in South Carolina, Christian hair bands, plugging "Electric Jesus" into BIFF and a strange encounter with Bill Murray.
Mark Shaffer: Your first time at BIFF (2015) was with Cinema Purgatorio. Tell me a little bit about what that was, because it was a film festival aware film, if that makes sense.
            Chris White: It's a film that was semi-autobiographical. It was the movie that we sat around here and dreamed up for each other. It was us committing to find a way to be filmmakers, maybe.
            Emily Reach White: It came around because we started a longer project with a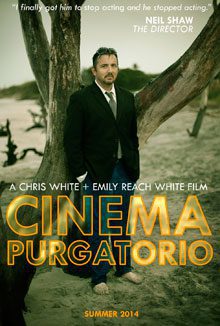 screenwriter out in LA. It was stuck. It was stagnating and we just wanted to get on set somewhere. We were getting impatient. And so we were like, you know we've written and done movies before, we don't have to have some screenwriter out in LA to make a movie, we've got a lot of stuff right here in South Carolina we can do. And we took all the turmoil in our lives and just kind of put a funny twist on it.
            CW: After we won the Audience Choice and the Best Comedy that year, we went on. The movie was about these filmmakers trying to find Bill Murray because they felt they would be successful and validated if he liked them, or liked their films. We were actually able to meet Bill Murray because we had made that movie.
            MS: That was my next question.
            CW: Yeah, we did.
            M: How was that?
            CW: It was strange. We were the first movie to ever play at the visual arts festival in Lake City, South Carolina. Darla Moore founded and runs this festival in her hometown in the spring.
            And on the last day we finally meet Ms. Moore, and she came up to our booth and she was just smiling and not really saying anything, and we were saying how grateful we were that she invited us and we had a great time, and then next thing I know this kid walks up to us and says, "Who is that guy over there? He's in that movie, Caddyshack."
            I looked over, and there's Bill Murray looking at some art. And then I looked back at Ms. Moore and she was just beaming, like – Ah ha! We had a very brief conversation with Bill, and then we had a much longer one with one of his handlers. I don't know if that's even supposed to be published, that he has handlers. But he did. I think that he wants to create this impression that he is an enigma. It was weird, he had heard of the film, and it was almost like he was …
            ERW: Playing with us a little bit?
            CW: No, well, I think he's just not used to getting caught.
            MS: Bill's moved on. He's no longer just an actor or a comedian, he's a cultural icon.
            ERW: Yeah.
            MS: And I think he likes that quite a bit, actually.
            ERW: Yeah he does and I think it's cool that he really claims the South Carolina coast as home. Which is the reason we chose him because he feels like a big part of South Carolina to us.
           CW: I had a conversation with Ron and Rebecca recently where they were talking about the different things they tried to do to get Bill to show up at Beaufort that year, and it's a maze of closed doors.
            MS: It is; he's hard to get to. No Bill Murray this year. You've got a script, Electric Jesus.
            CW: It's a hairband musical comedy set in the summer of 1986. I wasn't in a band but I was in an evangelical church youth group, so it's about a Christian hair metal band. It's this world of Jesus and church, and also the world of Stryper and Petra and that kind of rock and roll scene. I love band movies, I love rock and roll movies, I think making a movie is a lot like a band movie, you get the team together – that's always appealed to me, but movies like The Commitments, Scene Street, That Thing You Do, Almost Famous – these are some of my favorite movies.
            MS: I read a quote from a famous director recently – I can't remember who – but the essence was that it's really, really hard to make a good rock and roll movie. Why?
            CW: First of all the music has to be outstanding, and then you have to get the right balance of chemistry in the band. And that's something we've already accomplished with Electric Jesus, even though we are a few months away from being on set. And also, I think to make a band movie, a rock and roll movie, you have to understand that they're all about growing up, they're all about loss of innocence. They start as – it'd be great playing music, and it is great playing music – unless it's like a biopic of someone like Richie Valens. He dies at the end. They have all these dreams and ambitions and then they get a taste of success and then it falls apart. And they usually end by saying, "What did we learn, what was the true value of the experience?"
            ERW: Yeah, pretty much.
            CW: So in the movie the band doesn't quite get to where they want to go, they fall apart, but there is something subversive about the script in that the female character in the movie, who fulfills the genre role of the muse …
            ERW: The sidekick.
            CW: The girl who turns everybody's heads, inspires them to be great rockers, it's actually her story. It's actually about her coming of age. It's about her getting to where she needs to go. And I think that's an interesting thing I don't think anybody has really looked at in rock and roll movies, like – what if your band is not the story? What if it's this person's story? Hopefully audiences will respond to that, and think that's a cool twist on it. But the world of evangelical youth culture and heavy metal, though it did exist, it's never been in a movie.
            ERW: I think the twist with Sarah, it being her story, is really nice. But, I love that thing about people coming of age and growing up, and in that way it is similar to the filmmakers' story in Purgatorio because I think even in that film we reference getting the band together when we talk about going off and making a film. It's an extended adolescence thing. Who travels around with their best buddies from high school and sleeps in campers together? And we've often said that about making films. It's almost like sleep-away camp for adults, and so as you can imagine that can be both really exciting and also very frustrating.
            CW: People have asked us if it's a faith-based film.
            MS: They have their niche. They make money.
            CW: We don't begrudge those films for doing that. But, this is not truly faith-based. It's not a parody, and it's very respectful. It takes the kid's beliefs seriously. It really gets the voice right, it sounds like we used to talk in my Southern Baptist youth group. But, there is not a religious objective to the movie; I've not put a Christian agenda on it so it doesn't do what most faith-based movies do, which is to have this literal or figurative come to Jesus moment at the end. This is a rock and roll movie.
            ERW: And it's a comedy. And I've noticed while we've been in development for this project from a business standpoint, and from a production standpoint, that your regular faith-based films do make money, but in the last four or five years they've been making less and less, and some of them are losing money, and I think that's because faith-based audiences are maturing. And I think there is an audience now for this kind of film, that is faith-friendly, or like Chris said, it's respectful of faith, but doesn't feed the audience the ending.
            MS: How about we go with "faith-tolerant?"
            ERW: Yeah, I could go with that.
            CW: Yeah, that's a good term.
            MS: Ok, we've coined something new here today, kids.
            CW: I used the term "faith-haunted" when I was talking to someone the other day. Like a ghost, because of the literature term, the idea of Christ-haunted. I've read a lot of Flannery O'Conner, and her characters are Christ-haunted. And I love that term. It's like people who can't shake Jesus. The presence of Christ is something that haunts them. And I think a lot of us, whether you are a believer, or you were a believer, or were around believers, we have some touch with evangelical culture in the South. I think it will hit some nerves with some people on that, but at the end of the day, it's about take your teenage kids to a movie and the music is awesome, the actors are awesome and you get to see big hair and spandex pants and you pull for these kids to win, and then you get a pretty emotional sucker punch at the end. It's going to be fun.
            ERW: I think there's both a very broad audience for this, and also a very niche audience for this at the same time, and I think that's what is going to make it successful. I have a brother who grew up evangelical and has totally moved away from the faith, and he heard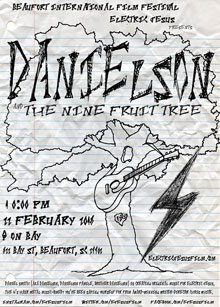 one of the songs and was like, "Whoa! I love that."
            MS: The music is a huge part of this, and you've partnered up with someone you are very excited about. Tell me about Daniel Smith.
            CW: Daniel Smith would be known more in alternative rock circles from the 90s and 2000s. Daniel played with Sufjan Stevens before Sufjan became pretty famous and everything. He had this crazy, I guess kind of gospel group, but they were weird. They were like even on the fringes of even alternative Christian music in the 90s. But he plays with his family. The band is called Danielson. I met Daniel through some mutual friends and I felt we were kindred spirits musically and spiritually. He just became a fast friend. When I finished the screenplay and really started thinking about the music, Daniel came to mind. I sent him the script and he loved it. And I went out to his house and his studio in New Jersey about this time last year. We didn't listen to much Christian metal. Mainly we just listened to 1982-1986 hair metal. Daniel's a Jersey kid and they're all secret hair band rockers when it comes down to it.
            MS: Bon Jovi. It all goes back to Bon Jovi.
            CW: That's right, man. So, then in the Spring, we started going back and forth. I wrote
lyrics that were silly but sincere. I tried to write the kind of words a 15-year old Christian kid might write if he were trying to copy Stryper songs. I gave those to Daniel and he started working out melodies and it just got better and better. Here's our approach: we wanted music that is authentic to the period, but we wanted that music to be like it sounds in your memory. And in my memory, the REM show I saw in 1989 was the greatest concert I'd ever been to, right? But we had lousy seats, and couldn't hear great and it might have been an off night for REM. But in my memory, I saw REM! So we approached it that way. These songs have to sound bigger than life. They have to sound like the most important songs you've ever heard. And there will definitely be a soundtrack coming out of this project, a music product that comes with the movie.
            MS: You're taking part in the Screenwriter's Workshop Thursday night and there's a bit of a twist to this one.
            CW: Yeah, there is. We'll be announcing our cast. They're from all over the country, there's six people: the four guys that are in the band, there's the girl in the story, and then the main character, Eric. They're all coming into Beaufort; they're going to be hanging out all week with us. You might catch them busking on the street with some of our singers. But on Thursday night (February 22nd), when it comes time for the Electric Jesus excerpt, three of the actual people in the movie are going to be on stage. It won't be movie-ready costumes, make-up, and hair, but we'll do something so that you can see the characters, see them performing. You'll actually get to see Shannon Hutchinson, who plays Sarah, sing. We're very excited about that. And then after that, as kind of a nightcap, in celebration of all the writers, we're throwing a party at Q on Bay with Daniel Smith and it's going to be the first Danielson performance in a couple of years. Hopefully all the filmmakers in town will be there, and of course, everybody from Beaufort can come. It's free if you have a festival pass, but it's like $10 at the door to get in. It's going to be a crazy, weird, bizarre party and concert.
            MS: Let's talk about the business aspect of making a movie like this in South Carolina. It's hard to find the money, but it shouldn't be.
            CW: We've made four feature films, but they've all been ultra-micro budgeted. Because we seek to work as professionals in the industry, it's time to take the next step. So the budget is increased. This is a movie that would play at a movie theatre. This is a movie everybody will hear about, hopefully in the summer of '19 when it comes out. It's just super complicated to do that. We have film talent in South Carolina, but we really haven't developed film investor talent. Meaning, it's a good investment, the idea of a film investment as a good investment, as a sound investment, and as something that high net-worth individuals or investment groups in the state think about. And that's a shame because the incentives that exist at the federal and the state level, but in particular the state of South Carolina film incentives, are just fantastic for movies like ours – more than a million dollars, but less than four or five million dollars.
            MS: We should be the indie production epicenter of the east coast.
            CW: Yes, we absolutely could be. You don't even have to change the incentives we have now. Every once in a while people will say, we need better film incentives. We say, no, we need to develop better investor talent. Because in South Carolina – and you can look this up, Mark – IRS 181 allows, if you invest $100K into a movie set, you can write that off of your passive income. And in South Carolina, you get 20% of your investment back in a tax credit that you can save and spend over fifteen years. As an investor, even if the project was a complete flop, you'd be able to get back at least 55-65% of your money.
            MS: What other investment gives that kind of return?
            CW: Right, and then on a movie like this one, which we believe is going to be a modest hit, you get all that money back, and then you make the profit. It's a story that's just not getting out there. We were talking to the guys at the film commission and they're telling us about this 20% tax credit that is part of the incentive package for South Carolina based investors – and we're kind of shocked by that, and they said if you can get someone because nobody's ever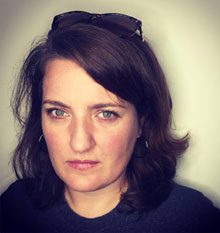 engaged on it. No one's ever done that.
            ERW: I actually called them to clarify what that credit was, and how it worked, and I talked to IRS people because I wanted to be sure I was clear with my investors. And Dan Rogers at the film commission was like, "Wait, are you saying you want South Carolina investors?" And I'm like, yeah. And he was just shocked. He said we've had this on the books for ten years and no one's used it.
            CW: Isn't that incredible?
            ERW: And I want to add one quick thing about the business angle – in terms of both the federal and the South Carolina risk minimizing tax credit, or tax write offs, the thing it really does for investors is it accelerates the timeline for recoupment from the film, because they actually get both of those benefits before we've even sold a single ticket. So before the film is completed, before it's through post production, before anything monetarily has happened with the film, they will already see that much return. Then once we start marketing the film, and putting it out there, investors get paid back first, plus 15%, and then after that, investors and producers split whatever money is made, 50/50. Chris and I are on the hook for this more than anybody else on the project, by far. We have the most at risk, and we don't get money until investors are paid back, so we are very motivated to make it work.
            MS: Electric Jesus has a plan.
            CW: Right. It's been in development for four years. We have a business plan, a marketing plan, a complete roll out plan, a festival strategy for releasing the movie – one reason why we feel so fortunate to have gotten into Beaufort, and why we are coming out in full force to the festival. We're talking to A-list talent. The script gets buzz wherever it goes, and we're really positioned to make something really special happen.
The Screenwriter's Workshop begins with a reception, 6:00pm Thursday February 22nd at USCB Center for the Arts. The Danielson concert takes place at Q on Bay immediately following the final screening of the day. For more information, visit www.beaufortfilmfestival.com