June brings more great opportunity for writers to engage with one another with three more online workshops from the nonprofit Pat Conroy Literary Center. Registration is now open through Eventbrite at https://patconroyliterarycenter.eventbrite.com. 
On Tuesday, June 2, 6:00–7:30 p.m., poet and writer Brooke McKinney will lead Submitting for Publication, a workshop which introduces the world of literary journals, writer residencies, and submission management systems like Submittable, and also offers guidance in dealing with rejections. Participants will have a follow-up Submission Party on Saturday June 13, 6:00 p.m., giving time to prepare some of their favorite pieces to submit. This workshop is open to writers at all levels of experience. $60/person.
On Tuesday, June 9, 6:00-8:00 p.m., poet Emily Davis-Fletcher will begin her three-part workshop Playing with the Senses: Poetry of the Body, using writing prompts and activities that foster playfulness and wonder to create poems with a close, personal texture that connect to universal questions and themes. Limited to 12 participants, this workshop will take place on June 9, 16, and 23. $100/person. Two scholarships are available based on financial need. To apply for a scholarship, please email a brief statement (200 words max.) explaining your financial need to emilydfj@gmail.com by May 31.
On Saturday, June 20, 1:00–4:00 p.m., join novelist and memoirist Estelle Ford-Williamson for Memoir Might Save Your Life II, her follow-up writing workshop that will cover structuring the memoir, with a detailed look at several books and the different ways memoirists handled narrative, including stories with multiple narrators. Participants will discuss techniques for creating the topics they want to cover and ways to weave those into the narrative, as well as how to keep reader attention through years of time and life events, and how to handle flashbacks. Limited to 15 participants–and open to those who attended the previous Memoir Might Save Your Life workshop and first-timers. $40/person.
ABOUT THE INSTRUCTORS
Brooke McKinney (top) grew up on a farm in South Georgia where she was raised by bulldogs. She earned her B.A. in English from Valdosta State University and holds an M.F.A. in creative writing from Hollins University in Roanoke, Virginia. As a teaching fellow at Hollins, she led creative writing workshops in which she encouraged students to trust their own voices and believe in their writing. She is the recipient of two Academy of American Poets Awards, and her work was a finalist in the Key West Emerging Writer's Contest and the World's Best Short-Short Story Contest. Brooke's work has appeared or is forthcoming in New South, Salt Hill Journal, Potomac Review, The Southeast Review, RHINO Poetry, Columbia Poetry Review, Artemis and Kestrel.
Emily Davis-Fletcher earned her B.F.A. in creative writing from Stephens College and her M.A. in women's studies from the National University of Ireland Galway. Her poetry has been published in Southword, Crannóg Magazine, Irish Examiner,and High Window,among other journals. She has taught creativity and poetry workshops at the University of South Carolina Beaufort and the Pat Conroy Literary Center. In 2018, Emily was selected to read at the Cork International Poetry Festival Introductions Reading; and, most recently, her poem "Sow Calling" was a finalist in the Sublingua Prize for Poetry 2019.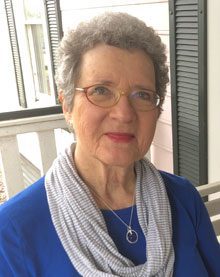 Estelle Ford-Williamson began her life of writing books by editing and publishing her aunts' memoirs of growing up in north Georgia; one was the wife of one of the last horse cavalrymen at Fort Oglethorpe. She subsequently wrote a historical novel, Abbeville Farewell: A Novel of Early Atlanta and North Georgia, and co-wrote Seed of South Sudan: Memoir of a Lost Boy Refugee with Majok Marier. She led workshops in memoir at Lou Walker Senior Center in Decatur, Georgia, and helped publish two anthologies of students work. She is shopping a new novel, "Rising Fawn," and has won recognition with short stories in Short Story America, Vol.6 and the Petigru Review.