Antwan Eady, author of Nigel and the Moon, and Susan Diamond Riley, author of The Sea Turtle's Curse, will headline the Pat Conroy Literary Center's Children's Book Fair on Tuesday, August 9, from 10:00 a.m. to 2:00 p.m., at the Coastal Discovery Museum (70 Honey Horn Dr., Hilton Head Island). Free and open to the public, the book fair will feature children's book authors and artists from across the region as part of the Coastal Discovery Museum's annual Family Fun Day.
Antwan Eady grew up in Garnett, South Carolina, where he spent most of his days riding four-wheelers, fishing, and imagining a world without limitations. Nigel and the Moon is his debut children's book, to be followed by Micah's Rise, The Last Stand, and The Gathering Table, now in process. Antwan lives and writes in Savannah.
Susan Diamond Riley is the author of the Delta and Jax Mysteries series for young readers, including the novels The Sea Island's Secret, The Sea Turtle's Curse, and (forthcoming) The Sea Witch's Revenge—as set in the South Carolina lowcountry. Susan holds a master's degree in children's literature and is a member of the Society of Children's Book Writers & Illustrators, the South Carolina Writers Association, and the Island
Writers Network. She lives on Hilton Head Island with her husband Steve.
Other participating authors and artists in the Children's Book Fair are Susan Montanari, author of Hip Hop Lollipop, My Dog's a Chicken, and others; Rebecca Chamberlain, author and artist of Maralee & the Turtles of the Sea; Patricia Bee, author of Mama's Pearls and Try'umsee's Wings; Mary T. Jacobs, author of the Big Daddy Series; Iris Jackson, author of Telling Trails; Robin Prince
Monroe, author of The Silent Glades; and Miho Kinnas, author of Today Fish Only. Books by participating authors will be
available for sale through the Coastal Discovery Museum gift shop.
For additional details about activities and special events at the Coastal Discovery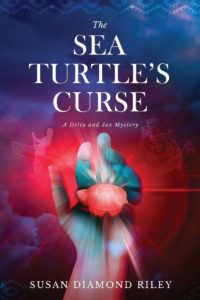 Museum's Family Fun Day, visit https://www.coastaldiscovery.org/explore/events/family-fun-day/.
To learn more about the nonprofit Pat Conroy Literary Center, visit online at www.patconroyliterarycenter.org or in person at 601 Bladen Street, Beaufort, Thursday through Sunday from noon to 4:00 p.m.