New York Times and USA Today bestselling author Kristina McMorris will be the featured guest at the USC Beaufort Author Luncheon Series with her remarkable new work of historical fiction set during the Great Depression, Sold on a Monday (Sourcebooks Landmark, September 2018).
Kristina will speak at Hampton Hall in Bluffton at noon on November 15. For tickets and more information, visit www.uscbcenterforthearts.com
Protagonist Ellis Reed—a young reporter relegated to banal assignments at the Philadelphia Examiner—shoots a picture of two children advertised for sale on a farmhouse porch in Laurel Township, Pennsylvania, in 1931. The act catapults both his career and the superbly paced action in Sold on a Monday. The photo comes to the attention of the editor-in- chief after his secretary, Lily Palmer, discovers the picture in the darkroom and surreptitiously assists Ellis. Unfortunately, the photo and negative are destroyed before publication, and Ellis must return to the scene for a second photo. The family, however, is gone. Torn between conscience and desire for his big break, Ellis stages a second photograph with a different pair of young siblings, spurring an unforeseen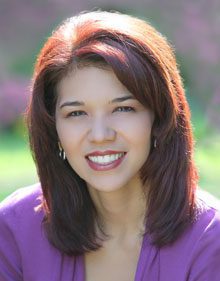 and devastating chain of events. 
The moving article soon catches the eye of the city editor at the New York Herald Tribune, who wants a reporter with a "heart." At first all seems like a dream for Ellis in his new position. But his dishonesty for the benefit of his own success endangers the lives of the children he stages in the photograph. Haunted with guilt and worry, and at the expense of losing his job, Ellis determines to rescue the kids and elicits Lily's assistance. The presence and loss of children in both Lily's and Ellis' personal lives create a strong and romantic bond between these two vivid characters who struggle to unravel the mystery toward liberating the children.
Kristina McMorris is the bestselling author of five novels as well as two critically acclaimed novellas. Initially inspired by her grandparents' WWII courtship letters, her work has garnered more than twenty national literary awards, and was nominated for the international IMPAC Dublin Literary Award.