The nonprofit Pat Conroy Literary Center will host a virtual writers workshop, Finding the Truth in a Poem, led by poet, novelist, and editor William Walsh on Wednesday, November 17, from 6:00-8:00 p.m. Registration is $45 and limited to 15 participants: https://findingthetruthinapoem.eventbrite.com.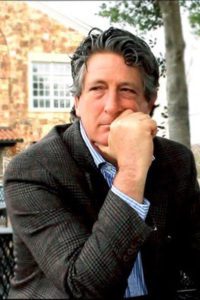 In this poetry workshop and discussion, Walsh will talk about the idea of truth. What is the truth in a poem? Why does the original truth oftentimes warrant a new truth? What is the reality of truth in some poems? The class will look at contemporary American poetry and demonstrate how many well-known poems told lies in order to create a better and more believable truth. Walsh will also demonstrate how aspects of his own poetry needed a new truth in order, a new reality, to form a more universal truth. In addition, participants will discuss how poets can lie to discover their own truth.
William Walsh is the director of the Reinhardt University undergraduate and graduate creative writing programs. The author of seven books, he has two books forthcoming: The Poet Speaks, a poetry anthology, presents sixty poets discussing the writing process of one of their poems, and Lakewood, his debut novel, will be published by TouchPoint Press.
Learn more about the Pat Conroy Literary Center at www.patconroyliterarycenter.org.