Penn Center's 1862 Gala Committee will host a Jonathan Green Poster Sale/Wine & Cheese Reception.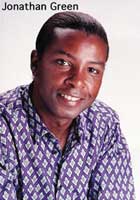 Available for sale will be 37 different posters by the beloved Lowcountry artist, some signed and framed!
This very special event will take place on Saturday, October 11th from 4 – 6:30 pm in Darrah Hall at Penn Center, MLK,, Jr. Drive, St. Helena, SC. It is free and open to the public. For more information, call (843) 838-2432.