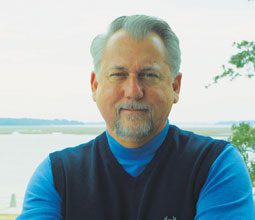 The Beaufort International Film Festival Marks a Dozen, February 21-25

Interview by Mark Shaffer
"€œEverything I learned I learned from the movies."€ – Audrey Hepburn
The scene takes place in downtown Beaufort in the wee small hours of a clear February night. A small group of people spill out of Breakwater Restaurant and Bar onto the deserted sidewalks of Carteret Street. The last of the After Party holdouts mill about and shuffle, exchange hugs, promises, last laughs and a few tears. Wearily and reluctantly they part and fade into the night and the 11th annual Beaufort International Film Festival is officially over.
It'€™s not the first time this scene has played out and no doubt it will be repeated next month as the 12th iteration of BIFF concludes. Festival runners, Ron and Rebecca Tucker, continue to build the "€œlittle film festival that could"€ into one of the circuit'€™s most popular small town events. And yet somehow it has managed to remain intimate and under one roof. This year'€™s expanded slate of films comes from across the USA, around the planet and just up the road apiece. Old friends and fresh faces in the business will meet and mingle and connect. Thousands of people from places far and near will pack the town for the state'€™s biggest annual film event and a Lowcountry experience like no other.
Mark Shaffer: Now that the finalists have been chosen and you'€™ve had a chance to process things, how does it look on paper compared to 2016?
Ron Tucker (above): There'€™s a lot of difference. Every film festival we do seems to take on a different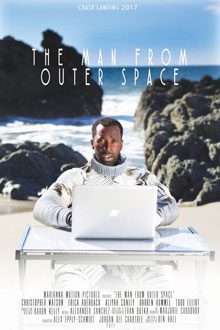 personality. This year is going to be different in that we have a big mix of returning BIFF alumni and a lot of new people who'€™ve committed to come for the first time. A lot of them heard about us through other filmmakers. When I make the [notification] calls I always ask how they found out about us. And it'€™s almost always from someone who'€™s been here before. It'€™s always a big compliment that other filmmakers think enough of us to spread the word.
MS: How many entries and how many finalists out of that number?
RT: 330 total entries and 46 finalists not counting screenplays and special presentations. We have four feature films this year and all are as different as night and day. The French entry, Love is Dead is a comedy as is The Man From Outer Space. That film'€™s from Ben Hall who was one of our student filmmakers from UNCSA several years ago. It'€™s his first feature film and we were pleased to see that he made it in.
MS: You'€™ve split the Documentary category this year into Features and Shorts.
RT: Over recent years we'€™ve gotten more short docs and it seemed to be a trend. Documentary filmmakers have figured out they can tell a story in 30 minutes or less. We decided this year that it would be fair to separate the two. Sometimes a feature length documentary is years in the making. So, it wasn'€™t fair to compare those films with something that came together last summer. And that works out well for us. The feature length docs are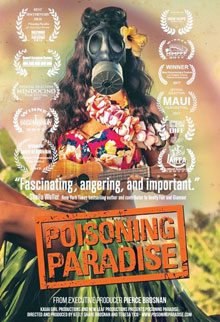 some of the best we'€™ve ever had. They'€™re from all over. Purple Dreams is out of Charlotte. We'€™ve got one from Hawaii, Poisoning Paradise, directed by Pierce Brosnan'€™s wife.
MS: I noticed the name right away, Keely Brosnan.
RT: He'€™s a producer on the film, as well. Forgive, Don'€™t Forget comes from Lynchburg, Virginia and City of Joy, is out of New York. And they'€™re all very different.
Lots of variation in the short doc category. Almost Cured is about [America'€™s] racial issues in the early 1960'€™s and the director is from Haifa, Israel. And then there'€™s Bud'€™s Odyssey by Mark Kirkland. He'€™s had a film here before but never attended. He'€™s also one of the directors on The Simpsons. Hopefully, he'€™ll be here. And there'€™s [BIFF alumna] Teresa Bruce'€™s Just Wrong. She'€™s thrilled to be coming back. To Breathe Free is from David Barnhart who had great success last year with Trigger, is back. Across the board they'€™re all just great and very different.
MS: Now comes the Short Film category -€" always a crowd pleaser and a showcase for all sorts of talent. A lot of familiar names are back this year. And a few perennials are missing. That'€™s the way it goes. And fifteen films this year.
RT: It'€™s the most we'€™ve ever selected. We'€™ve been trying to build up the category and make it a strong attraction for filmmakers who produce shorts. We had 91 submitted and from that we selected 15. Which means there were a lot of good short films that didn'€™t make the cut, some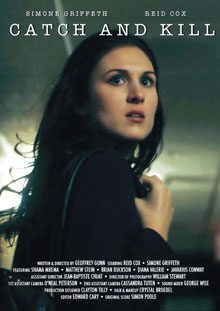 from people who'€™ve been here before. It was tough, these were some of the best shorts we'€™ve seen, but when it came down to it some of the really good ones were just outside of the box. And with the exception of Catch and Kill and Crab Trap all of them are South Carolina premiers. And Expectant is a world premier. And it looks like most of the filmmakers are coming this year like Skinner Myers with Frank Embry. That film'€™s already won Holly Shorts in L.A. which is an Oscar qualifier. Scott Ballard out of Portland (North and Nowhere) has indicated he'€™s coming. Another strong one is Uncle Silas from a collective of New York actors connected to the Amy Schumer show. Previous Best Actress winner Lacey Marie Myers is part of that, too.
MS: Let'€™s talk about what happened with the Student Film category. This year it'€™s a clean sweep from Chapman University'€™s Dodge College of Film and Media in Southern California.
RT: Every single student film selected. And again, we had a lot of strong entries in the category from other schools we traditionally showcase like the University of North Carolina School for the Arts, SCAD and Florida State University as well as a number of international entries. But when the scores were tallied it was all Dodge College. They'€™ve also got one in the Short Doc category and one in the Animation category. Brian Robau'€™s It'€™s Just a Gun is also a student Oscar winner.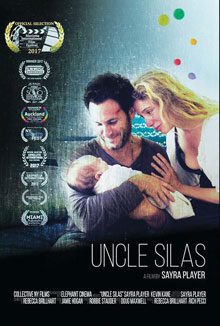 MS: And another BIFF alumna there, as well. Amanda Renee Knox is back for the second consecutive year.
RT: She just showcased at NBC and is coming back from a film festival in Munich. She'€™s apparently talked up the festival to such a degree they'€™re all trying to come as a group and check it out.
MS: She certainly made a lot of friends in Beaufort last February. Let'€™s go back to the Features for a moment. One of the films making the cut also brings a different sort of edge to the fest.
RT: We went out of our comfort zone a bit with some of the selections. We have one that'€™s pretty topical. I'€™m Still Here€ is about child sex trafficking. It'€™s an uncomfortable film to watch but one that you feel you have to see because of the subject matter which is almost epidemic, now. But we'€™ve got a lot of comedy, too.
MS: The special honorees include a man who'€™s a legend in certain Hollywood circles. Dale Dye will receive the first ever Pat Conroy Lifetime Achievement Award.
RT: Dale Dye is not exactly a household name but he'€™s got quite the resume. He'€™s worked with Stephen Spielberg, Robert Zemeckis and Oliver Stone. He'€™s a retired Marine who went to Hollywood because he was sick of Hollywood getting it wrong when it came to portraying the military. He basically chased down Oliver Stone and convinced him that he was the man Stone needed to make his film the best it could be. That film was Platoon and started his career as a technical advisor on more than 50 other films. And he'€™s also had roles in m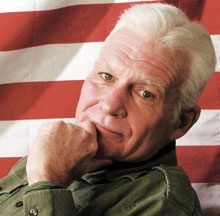 ost of those films.
MS: Most people will remember him as Col. Sink in HBO'€™s Band of Brothers, which was a pretty important part.
RT: Yep. He was in Rules of Engagement, which was filmed in Beaufort, and he was instrumental in bringing €œForrest Gump here. He'€™s one of those faces you recognize.
He was also an advisor on [Michael Mann'€™s] Last of the Mohicans with Daniel Day Lewis. He'€™s also been a force in gaming. He'€™s one of the guys behind the Medal of Honor series. He'€™s also an author with his own publishing company. He'€™s done it all. And he'€™s a highly decorated Vietnam Veteran. As for the award, we did it with the blessing of the Conroy family. We wanted to pay tribute to Pat for his contribution to the film world. The films made from his books put Beaufort on the map. And it all started with The Great Santini.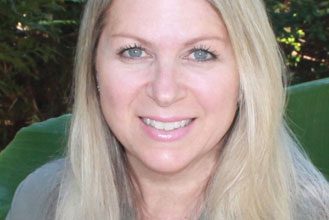 Missy Ricker is a veteran set decorator. She'€™s the first female recipient of our Behind the Scenes Award. She'€™s got 20 plus years of making things look good for TV and film. She worked on The Sinner, which just got nominated for a Golden Globe Award. She'€™s working on the new €œHalloween€ film that starts shooting in Charleston in January. And she did the entire run of Army Wives. So, she'€™s got quite the resume, as well.
MS: Every year you fret that no one'€™s going to show up.
RT: We'€™ve already got so many commitments from filmmakers and others who are bringing big groups that I'm not as worried as I usually am. Lowcountry Weekly will get the word out and hopefully everyone will want to be a part of BIFF 2018.
The 12th annual Beaufort International Film Festival runs February 21-25, 2018. Check out the trailers for the official selections and purchase advance tickets online at www.beaufortfilmfestival.com.