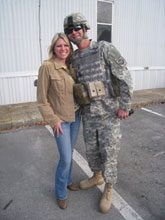 The Beaufort Film Society is pleased to announce that Missy Ricker will be presented the prestigious "€œBehind the Scenes"€ Award at the 12th Annual Beaufort International Film Festival in Beaufort, SC. The festival dates are February 21-25, 2018 with the Red Carpet Reception and Awards Gala taking place on Sunday, February 25th at the University of South Carolina, Beaufort, Center for the Arts.
"€œThe '€œBehind the Scenes Award'€ is presented to a South Carolina film or television professional who very often works quietly off camera but whose efforts are vital to the success of team production efforts. Those many unheralded moments sometimes spanning an entire career are recognized with this award,"€ said Ron Tucker, President, Beaufort Film Society.
Missy Ricker is an East Coast set decorator for the film and television industry, based in Charleston, SC, where she shares her home with husband and fellow crew member, Joey Ricker. Originally from Virginia, Missy began her career in theater and gradually moved into the film industry as a set dresser and ultimately as a set decorator. She earned her MFA in Photography and Filmmaking from VCU in Richmond, VA in 1994, and is currently an appointee to the Film Production Academic Advisory Committee at Trident Technical College, a Member of the Board of Directors for the Carolina Film Alliance€™, and a proud member of the International Alliance of Theatrical Stage Employees (IATSE) Local 491 Studio Mechanics Union.
"We're excited for Missy and applaud her more than two decades of dedication to her craft. Also, Missy will be our first female recipient of this award. We're very excited about that," said Co-Festival Director Rebecca Tucker.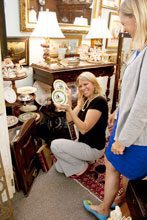 Immediately following graduate school in 1994, Missy stayed very busy teaching Photography as an Adjunct Assistant Professor at both Old Dominion University and Thomas Nelson Community College, working as a stagehand for the Virginia Opera and various concert venues in the Tidewater area, and dabbling in a variety of crafts in the film and television industry, including working as an Art Director for several commercials and for the television series The New Detectives on the Discovery Channel in 1996. Missy'€™s first major studio feature film experience as a set dresser was on The Shadow Conspiracy starring Donald Sutherland, Charlie Sheen, and Linda Hamilton, released in 1997. This experience of "€œdressing" the sets under the established, award-winning set decorator Anne McCulley inspired Missy to set out on a path to learn and perfect her own skills in the craft of set decoration.
While continuing to work on various productions, Missy was offered her first official position as a set decorator on a feature film called Asunder, starring Blair Underwood and Debbie Morgan, and then on a T.V. Series for Showtime called Linc'€™s starring Pam Grier and Steven Washington in 1998. She worked directly under the production designer, John D. Kretschmer. While several more feature films immediately followed this experience, Missy was then drawn back to her fine art background and set out to open an independent art school in Norfolk, VA called The Ghent Studio of Fine Art (S.O.F.A.) in 1999. While owning and operating S.O.F.A. successfully for the next six years, her calling was once again to return to the film and television industry.
In 2006 Missy reunited w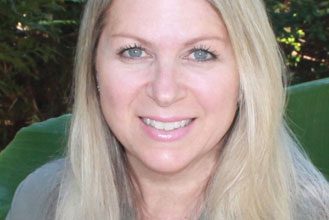 ith production designer John D. Kretschmer to decorate several feature films including The List starring Malcom McDowell, Chuck Carrington and Hillarie Burton, released in 2007, and The Strangers starring Liv Tyler and Scott Speedman, released in 2008, to name a few. It was at this time that Missy was reminded of her love of the craft of set decoration, and from this point forward became fully re-dedicated to her career as a set decorator in the industry.
In 2008 Missy was offered the Set Decorator position on Lifetime'€™s hit series Army Wives, starring Catherine Bell, Kim Delaney, Brian McNamara, Terry Serpico, Wendy Davis, Drew Fuller, Sally Pressman and Sterling K. Brown, which was filming in Charleston. This is where she met her husband Joey, a Charleston native and fellow crew member working in the transportation department on the show. Their shared love of film and music is what brought them together, and they both enjoyed six wonderful seasons, and over 100 episodes, as part of the Army Wives Family. They both continue to work in film and television today and are proud to call Charleston home.
Missy'€™s most recent credits include the pilot for the television series The Sinner starring Jessica Biel, Christopher Abbot and Bill Pullman, The Inspectors television series, seasons 2 and 3, on CBS Saturday mornings starring Jessica Lundy, Brett Green and Terry Serpico, and the latest feature film in the Halloween franchise starring Jamie Lee Curtis.
The "€œBehind the Scenes Award"€ is sponsored by Edie Smith and Eug
ene Rugala.
For more information about the 12th Annual Beaufort International Film Festival, visit www.beaufortfilmfestival.com. The festival is produced by the Beaufort Film Society.
The Beaufort Film Society is a nonprofit, 501 (c) 3, member-supported organization, dedicated to providing the highest levels of entertainment and education to the public from all areas of the film industry.