Beaufort International Film Festival returns to the USCB Center for the Arts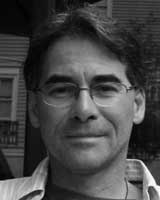 "I feel like we've always had a diamond in the rough, but I think the diamond's got a bit more polish to it, now."
– Ron Tucker, Executive Director, Beaufort International Film Festival.

"We learn from our audience. We learn from our volunteers. It's a constant process of evolution."
– Rebecca Berry Tucker, President, Beaufort Film Society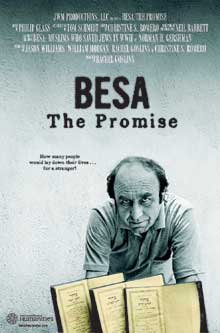 In years past, this is usually where I pack half the magazine with a giant, over-wrought piece on the past, present and future of the film business in the Lowcountry and South Carolina. This time out I think we can put that space to better use (more on that in a moment).
2013 marks the 7th edition of what we like to call "The Little Film Festival That Could." That may seem corny, but it's as fine a description of the Beaufort International Film Festival as any. Seven years is a lifetime for most arts-based public events – particularly given the recent economic and political climates. Seven years for an arts-based, non-profit entity dependent upon the fiscal kindness of the private sector is practically a damned eternity these days. Obviously, these people are doing something right.
Ron, Rebecca and their legion of volunteers, committee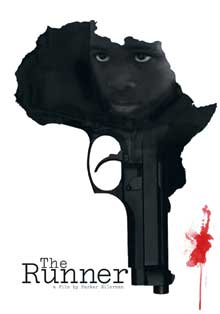 members, screeners, judges, sponsors and contributors are to be commended. Having been closely associated with much a couple of larger, glitzier operations like this in the past, I came in with limited expectations, only to have them raised exponentially each February. A couple of major reasons for this are the intentional lack of glitz and intimate nature of the festival – it's all under one roof.
The Tuckers are extremely proud of having "raised the bar" each year. They should be. In fact, this devotion to quality put the Feature Film category on hiatus this year. Some might consider this a drastic move for a film festival. The Tuckers simply perceived it as an integrity issue. "There wasn't any shortage of entries. We just didn't have the quality of films we and the audience have come to expect," says Ron.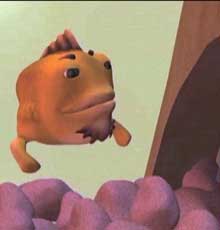 What you can expect from this seventh iteration of BIFF is a three day feast for film buffs with a top notch slate of documentaries, short features, student films, animation and a surprise or two. About 30 filmmakers will also be on hand in the USCB Center for the Arts to answer questions and mingle with the audience. Who knows? This could be your chance to meet them before they make it big.
There will be at least one feature shown, Friday evening's special 10th anniversary screening of Director Mike Tollin's film Radio. Tollin is this year's recipient of the Jean Ribaut award. He'll also take part in a post-screening panel discussion on the project with some of the key people involved, including the real life inspiration for the film. Read our accompanying interview with Mike Tollin in this issue.
And finally, about that extra space…
Independent Filmmaker Chris Brinker was set to receive the festival's inaugural Robert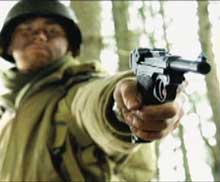 Smalls Indie Vision Award. We spoke to him on February 6th as he prepared to wrap shooting on his upcoming film, Whiskey Bay and head to Beaufort. Less than 48 hours later, Brinker died in a Los Angeles hospital after suffering an aortic aneurism on the set. We've given that extra space over to Mr. Brinker's final interview. He was a passionate supporter of independent film. Please read it.
Lowcountry Weekly is a proud supporter of the Beaufort International Film Festival. So, welcome, dear reader to the 7th annual BIFF – and by all means, if you're visiting from out of town let your innkeeper, bartender, server, shop attendant and BIFF volunteers know what brought you here. Be sure to drop by the Lowcountry Weekly desk in the lobby to say "hi." In the meantime grab a bag of popcorn and save us a seat on the aisle.
GET BIFF ONLINE
Check us out on Facebook, and at our BIFF blog for videos, interviews, and behind the scenes exclusives. For a complete schedule of BIFF events, visit www.beaufortfilmfestival.com/
Share your BIFF Bests by emailing us at backyardtourist@gmail.com