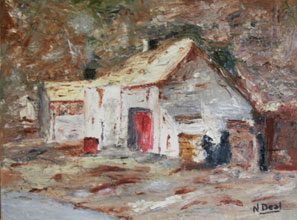 Norma Deal will present her paintings in a show called "From Folk Art to Fine Art"€ September 5th through October 1st at the gallery of the Society of Bluffton Artists, located at 6 Church Street. Come meet the artist in person at the opening reception from 3-5 p.m. Sunday, September 10th at the gallery.

Deal is a self-taught artist whose keen eye for color and composition is evident on canvas and other types of paintings on panels and boards. Deal was born and raised in Newton-Conover, NC. She relocated to East Tennessee, where she took art classes at East Tennessee University.

She finally settled on Hilton Head Island in 1992, when she became interested in capturing the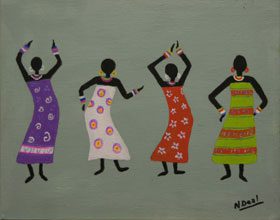 bucolic Lowcountry in her art, but she is still drawn to the mountains and lakes from her North Carolina home. Deal was accepted in the 2013 BIENNALE National Juried exhibition held on Hilton Head Island, where she received 2nd place in the mixed media category.

"€œIt is extremely difficult for me to repeat a painting, to capture the original color and technique,"€ Deal said.

SoBA is the flourishing art hub in Bluffton'€™s historic District at the corner of Church and Calhoun streets. SoBA offers regular art classes, featured artist shows, exhibitions and more. Please visitwww.sobagallery.comfor a complete calendar of events and other information or call 843-757-6586.