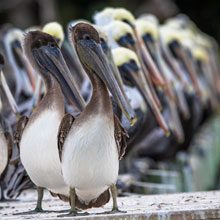 A photographic exhibition by commercial and environmental photographer Eric Horan entitled, "Beholding Nature" will be featured at the Beaufort Art Association (BAA) Gallery from Feb. 26 – April 30. An opening reception will be held at the Gallery at 913 Bay Street in Beaufort on Friday, March 3, from 5 – 7:30 pm. Light refreshments will be served. There will also be on exhibit the work of 65 other local artists, who are members of the Gallery. The public is invited.
     Horan, a graduate of Colorado Mountain College with a degree in commercial art and photography, took his first job documenting wildlife for the Colorado Fish, Game & Parks
Department. This opened the door to a life-long study of photography and nature. His freelance work has appeared in Business Week, Southern Living, New York Times Sunday Travel, and many others, including the cover of Smithsonian. Book publishers include Fodor's, National Geographic Books, and his own, Carolina Nature. His latest coffee table book Beholding Nature is a collective portrait of the southeast coastal region.
       Mid-career, Horan moved to South Carolina. He says it didn't take long before he started to discover the dramatic, natural beauty of the coastal southeast.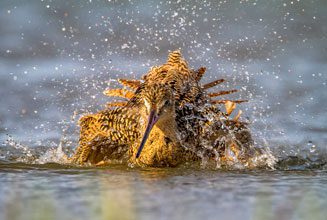 "More in-depth study into the natural world has revealed the interconnectedness of all things, " he said. "How to find a particular species at the most exciting and dramatic time has to do with everything else – time of year, location, what's available to eat, nest and raise young. The name of this show reflects the visual language we use in making these connections and how we share it with others."
        Horan's nature photography is recognized throughout the Carolinas and Georgia in part by his wildlife portraits, sky, land and water scenes showcased in Lowcountry Calendar, which was published annually from 2001 to 2012. The calendar won national calendar awards each of the la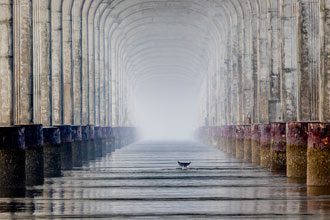 st eight years in print.
         "My work and continued study of this craft have raised my consciousness," he continued. "I hope it serves to inspire others to witness the magic of nature every day. Gratification comes when my work helps another feel, in any small way, a connection with the natural world."
       Chartered in 1957, the Beaufort Art Association is a tax-exempt membership organization. Currently, there are around 175 local artists who are members, 65 of whom exhibit in the Gallery. To find out more, call (843) 521-4444, or go to our website at www.beaufortartassociation.com.