The Beaufort Arts Council today announced its annual meeting will be held August 23rd at its offices on the campus of the Technical College of the Lowcountry. 
The meeting will begin at 4 p.m. and will include an overview of the organization's accomplishments over the past year, as well as provide an outlook for its major initiatives planned for the remainder of 2019 and 2020 that support educational programming and community activities for artists and schools in Beaufort County.
"We have made significant progress to enhance our programming and support of the Arts in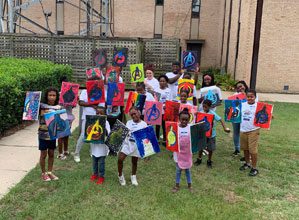 Beaufort and around the Lowcountry," said Beaufort Arts Council Chairman Jeff Shawd. "This meeting is an opportunity to highlight this progress as well as share our exciting plans for the future."
This meeting will also introduce several new board members and showcase a new art gallery exhibit. Tours will also be held of the Mather Interpretative Center, and the nearby Community Mural, which recently completed its first phase. 
Founded in 1991, the mission of the Beaufort Arts Council is to expand the presence of the Arts in the daily experiences of residents and visitors, and to provide exposure to the local heritage, rich artistic legacy, and cultural uniqueness of our community.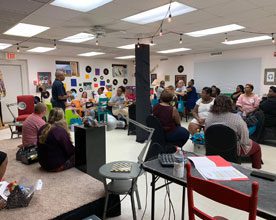 As an all-volunteer organization, the Beaufort Arts Council is a resource for artists throughout the county. The organization fosters a creative environment and includes a numerous art gallery exhibits and a robust schedule of classes and workshops, ranging from painting and drawing, to photography and how to build a successful arts business.  For more information, visit: www.beaufortartscouncil.orgor call 843-379-ARTS (2787