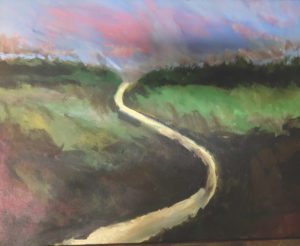 Debi West has been teaching through the visual arts for over 30 years, specializing in K-12 art education, arts integration, curriculum writing, and project-based learning. Nationally Board Certified and a leader in the field, Debi has been recognized multiple times as Art Educator of the Year and Teacher of the Year throughout her tenure of 24 years in Gwinnett County Public Schools, GA.
"Debi's experience makes her a wonderful teacher for students of all ages here at Art League," says Amy Wehrman, Art League Academy manager. "We're excited to share her work and encourage all generations to dig in and create."
Living here in Hilton Head, Debi currently works as an artist, educator, keynote speaker, consultant, and writer, striving to bring arts integration to the forefront of education. "I want to bring my innovative teaching and leadership styles and experiences to teachers, students, districts, art education associations, and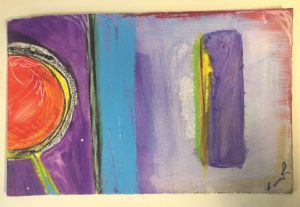 universities across the nation. I know first-hand that hands-on learning equals authentic retention," she shares.
Trust the Journey: The Mixed Media of Life by Debi West will be on display June 6 through July 29. An artist's reception, free and open to the public, will be held on Wednesday, June 15 from 5-7pm. West will also be offering 5 individual 3-hour workshops during June and July designed for all levels of students.
Art League Academy offers art classes, demos and workshops taught by professional art educators in all media and for all skill levels, including true beginners.
The Art League Academy is located at 106 Cordillo Parkway, Hilton Head Island, 84-842-5738.