Lowcountry Made Markets are coming to Port Royal!
These popular artisan markets started in Bluffton, and exist to showcase only local artists, artisans and small businesses. The open-air markets are held "farmer's market" style with new vendors each month.
The Port Royal markets will kick off on March 26 from 9 a.m. to 1 p.m. at Live Oaks Park, 904 14th St.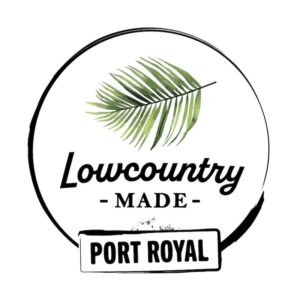 These markets will be held once a month on every fourth Saturday from March-May, then twice a month on both the second and fourth Saturdays from June-November. A special holiday Port Royal market will also be held on December 10, 2022.
Each market will also include live music, food and drink, and is free to attend!
Vendors for the March 26 will include:
Amidst the Alders
Preservation Tree Art
True South
Pet Wants
Meg's Sweet Treats
Sativa Health Products
Back to Eden Self Care (Tea)
Graceful Stitches
Cottonwood Soap Company (Bath & Body)
Sweet Carolina's Clothing Boutique
B&E Rustic Designs
Blue Door Boutique
Clayed by Reena LLC
Kara Artman Art
The Herb Room Organic Apothecary
Bliss Bites Cookies
Kilted Bee Mead (Soap)
HandMade Beaufort
Lovin' My Skin, LLC
Purely, Inc. and KODA Glass
Lovely Olive Designs
Gone Gullah
Tout Sweet Macarons
Moonlight Crow Creations
Fabula Collective
Finch Sign & Design Metalworks LLC
Honey Bunny Boutique
The Lowcountry Made Port Royal Markets are sponsored by Barbers of the Lowcountry and Amidst the Adlers.
ABOUT LOWCOUNTRY MADE:
Lowcountry Made is an online community whose mission is to promote Lowcountry makers, connect them with shoppers, and promote business-to-business collaboration. In addition to regular community events, Lowcountry Made hosts an online directory of local makers, produces newsletters for businesses and shoppers and offers other marketing opportunities to increase their exposure. For more information, visit www.lcmade.com.