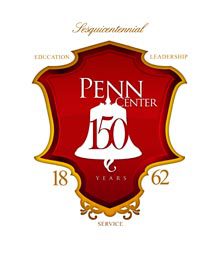 Penn Center is one of the oldest and most historically significant African American cultural and educational institutions in the United States.   Founded in 1862 as one of the first schools established in the South to educate newly freed African slaves, today, Penn Center remains a major educational, historical and cultural resource and service center for Sea Islanders and offers a wide range of programs and activities to tens of thousands of visitors annually.  The recent passing of the legislation of the Gullah/Geechee Act has focused on Penn Center as one of the interpretive sites along the national Gullah/Geechee Cultural Heritage Corridor.
The historic Penn Center, located on St. Helena Island, South Carolina, will celebrate One Hundred and Fifty Years of Education, Leadership and Service in a three-year commemoration:
• 2012: Celebrating the Founding of Penn School, the 150th Anniversary of the Civil War, Robert Smalls and his Capture of The Steamship Planter through the Reconstruction Era.
• 2013: Celebrating Penn Center's Community Service, the Civil Right Movement, Dr. Martin Luther King Visits to Penn Center, the Southern Christian Leadership Conference and the 50th Anniversary of the Peace Corps.
• 2014: Celebrating Penn Center's Legacy, a New and Sustainable Future and Our Youth.
Penn Center is gearing up to celebrate its 150th Anniversary & Founder's Day Celebration on June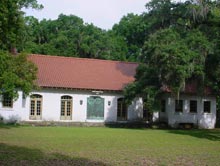 22-23, 2012 with all events to be held at the Penn School National Historic Landmark District. The festivities begin on Friday, June 22nd with guided tours of the historic Penn Center grounds; a Lowcountry Fish Fry with Blues by Bill DuPont; Book Signing with Bob Rogers author of First Dark: A Buffalo Soldiers Story and Illustrator & Artist John W. Jones. Later that evening everyone is invited to join in on an Open Forum discussing Penn Center: Then, Now and Tomorrow. On Saturday, June 23rd, the 54th Massachusetts Volunteer Negro Regiment Civil War re-enactors will perform, there will be a Sesquicentennial Memorial unveiling and Church Choirs will sing spirituals from the Lowcountry of South Carolina. Penn Center will be filming Share Your Stories, a documentary on the life and times of students that attended Penn School and individuals that have been involved in Penn School and Penn Center as a whole.  That afternoon, Penn Club, Inc. who is the major supporter of Penn Center, hosts a banquet luncheon at the historic Brick Baptist Church.
The keynote speakers will be Dr. Emory S. Campbell Executive Director Emeritus at Penn Center, Inc. and Mr. Roland J. Gardner Chief Executive Officer of the Beaufort-Jasper-Hampton Comprehensive Health Service, Inc.  The York W. Bailey Museum will hosts a South Carolina Regional Art Showcase and an exhibit featuring the Penn School Pictures.
The Penn School Historic District is located at 16 Penn Center Circle West, off Sea Island Parkway on St. Helena Island, South Carolina, six miles from downtown Beaufort.  The public is invited to attend. For more information, ticket information and the schedule of events for 150th Anniversary & Founder's Day Celebration, visit the website www.penncenter.com email info@penncenter.com or call 838-2432. Penn Center is a 501©3 non-profit organization