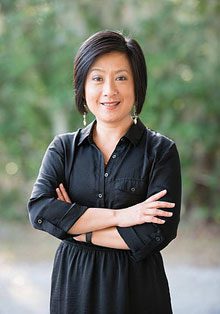 Hopeful Horizons, the local Children's Advocacy, Domestic Violence and Rape Crisis Center has received a $360,000 grant from The Duke Endowment to fund the expansion of their Parent-Child Interaction Therapy (PCIT) program which is an evidence-based treatment for young children between the ages of 2 to 7 with behavioral and emotional disorders that places emphasis on improving the quality of the parent-child relationship and changing parent-child interaction patterns.
Hopeful Horizons is a nonprofit organization serving Beaufort, Jasper, Colleton, Hampton and Allendale. Services include child forensic interviews, medical evaluation for abused children, victim advocacy, multi-disciplinary team case coordination, 24/7 emergency shelter for domestic violence victims, 24/7 crisis hotline, 24/7 hospital accompaniment for rape victims, trauma therapy/counseling, support groups, legal assistance, prevention and community education. In 2017, Hopeful Horizons served a total of 2,452 direct victims of abuse and their loved ones.
The Endowment grant will be used to expand Hopeful Horizons' PCIT program by training additional Therapists on implementing the treatment model and hiring an additional full-time Therapist to expand capacity. This will help to address the overall lack of prevention and treatment services for families who are feeling overburdened due to their child's behavioral problems.
"This three-year funding from Duke Endowment will address a huge need in our community for an evidence based program that can prevent child maltreatment, effectively intervene to reduce the behavioral problems in young children and increase parental competencies in managing those behaviors. We are thrilled to have the support of The Duke Endowment to strengthen families and prevent abuse in our community", says Hopeful Horizons' CEO, Shauw Chin Capps (above).
A parent who completed the PCIT program at Hopeful Horizons shared that she was at a complete loss when no daycare centers would accept her son due to his terrible temper tantrums. She was not able to go to work and her stress level was so high that she started to feel resentful towards her son. She reached out for help and was accepted into Hopeful Horizons' PCIT program. Upon completion of PCIT she stated, "My relationship and bond with my child was enhanced with PCIT. My child is so much happier and I get good reports about his behavior from his teachers which never happened before! He is more apt to listen through the great tools I learned from my Therapist."
"The Duke Endowment supports PCIT and other evidence-based programs to help provide the strong foundation children need for healthy development," said Phil Redmond Jr., director of The Duke Endowment's Child Care program area. "Especially in communities where resources are stretched thin, families need access to early intervention efforts that can make a positive difference in their lives."
For more information about Hopeful Horizons' PCIT program or to make a referral, please contact Ashley Bratcher at bratchera@hopefulhorizons.org or call 843-379-6180
For more information about Hopeful Horizons, please visit our website at www.hopefulhorizons.org
Based in Charlotte and established in 1924 by industrialist and philanthropist James B. Duke, The Duke Endowment is a private foundation that strengthens communities in North Carolina and South Carolina by nurturing children, promoting health, educating minds and enriching spirits. Since its founding, it has distributed more than $3.6 billion in grants. The Endowment shares a name with Duke University and Duke Energy, but all are separate organizations.