Local retired veterinarian Bruce Pratt, DVM, recently gave $1.5 million to the Beaufort Memorial Hospital Foundation and is joining with the Hospital to pay tribute to his parents who were involved in the early growth of Beaufort Memorial Hospital.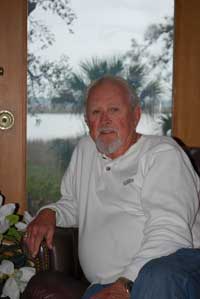 A top priority today for the hospital is expansion and renovation of the Emergency Room. While construction plans are not yet in place, the renovated facility will be named the George N. Pratt MD and Sarah Meyer Pratt Emergency Department.
Beaufort Memorial's Emergency Department serves the needs of over 36,000 patients each year, and the numbers continue to increase. As the region's primary provider of emergency services, the workload in the department demands major renovations and expansion of the department.
"This gift couldn't come at a better time," says BMH President & CEO Rick Toomey. "With the downturn in the economy, more and more people are going without health insurance. And, when they are sick, they wait, hoping they will get better without having to see a doctor. So, when they finally make it to our Emergency Department, they are very sick. Many of them need to be admitted to the hospital, rather than being treated in the ER and sent home."
Toomey says that it has been clear for some time that our ER facilities need to be expanded to meet the growing demands of the community. The basic design of the hospital's ER was developed in 1993, when the 5-story inpatient tower was designed. A few minor expansions have been made since then, but they were only interim measures.
"I think this is a fitting tribute to my parents and their contributions to this community, and especially to Beaufort Memorial Hospital," says Bruce. "I'm proud of what my parents did, and I'm thankful I can honor their memory in a meaningful and lasting way."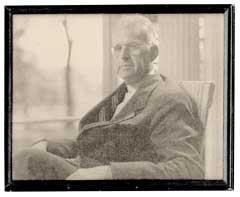 "Dr. Pratt's gift is especially significant in that BMH is celebrating 65 years of continuous service to the community," Toomey says. "It is because of the selfless service that people like his parents gave to the hospital that allowed BMH to grow and expand."
Although George and Sarah Pratt moved to Beaufort upon his retirement from medical practice in Wisconsin in the mid-1940's, they realized very quickly that the community could use his expertise as area doctors prepared themselves for working in their first hospital. He covered for doctors when they left for additional surgical training, and, after that, he served as Administrator at BMH. Sarah was a founding member of the hospital Auxiliary, and served on the membership and publicity committees.
"My dad always loved medicine, and he was deeply committed to the (Beaufort) community," his son says. "I had the utmost respect for him and what he contributed to this community."

For information on the BMH Foundation, call 522-5774.