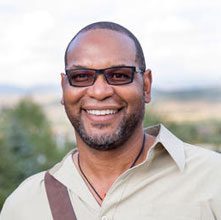 Conroy Center Hosts 4th March Forth at Penn Center  
"I'm living proof that Penn Center can change a white boy's life. You changed me utterly and I'm forever grateful to you." — Pat Conroy
The Pat Conroy Literary Center will hold its fourth annual March Forth day of learning on Sunday, March 1st, at the Frissell Community House at Penn Center on St. Helena Island, 9:30 a.m. to 4:30 p.m. Commemorating the anniversary of Pat Conroy's death, March Forth is a day-long embrace of nature, education, and fellowship among writers and readers in the heart of Conroy's beloved lowcountry, honoring the author's last act as a teacher—his burial site on St. Helena Island. 
This year, the March Forth lineup will include master naturalist, poet, and memoirist J. Drew Lanham; novelist Rebecca Dwight Bruff, author of Trouble the Water, a novelization of the life of Robert Smalls; historical interpreter Donald Sweeper performing as Robert Smalls; Victoria Smalls, Penn Center director of history, art, and culture; andJudge Richard Gergel, author of Unexampled Courage: The Blinding of Sgt. Isaac Woodardand the Awakening of President Harry S. Truman and Judge J. Waties Waring. 
The day's events will begin with a nature walk of Penn Center led by Lanham, followed by presentations and discussions by Smalls, Gergel, and Bruff, and a performance by Sweeper.
March Forth will also feature Beaufort's "Before I Die…" interactive traveling wall exhibit, and catered gourmet lunches (available for advance purchase) from Debbi Covington.This event is sponsored by a generous gift from Erin and Matt Devlin and presented by the Pat Conroy Literary Center in partnership with Penn Center and NeverMore Books. 
Seating is limited, and this event has sold out the past two years. All-day admission to March Forth is $22, with three box lunch options for an additional $18: tarragon chicken salad,Beaufort club sandwich, and a garden vegetable salad. Tickets can be purchased in advance at https://marchforth2020.bpt.me.
In addition to March Forth's programs at Penn Center on Sunday, March 1, this year's special events also feature a visit to Beaufort High School by novelist Rebecca Dwight Bruff and historic interpreter Donald Sweeper on Monday, March 2, where they will be speaking to a group of 75 BHS students who have read and discussed Bruff's novel Trouble the Water. Their presentation will explore the inspirational life of Robert Smalls.
About the presenters:
The author of The Home Place: Memoirs of a Colored Man's Love Affair with Nature, J. Drew Lanham (above) is a native of Edgefield, South Carolina, and an Alumni Distinguished Professor of Wildlife Ecology and Master Teacher at Clemson University. Lanham is a birder, naturalist, and hunter-conservationist who has published essays and poetry in publications including Orion, Flycatcher, and Wilderness, and in several anthologies, including The Colors of Nature, State of the Heart, Bartram's Living Legacy, and Carolina Writers at Home, among others. 

Rebecca Dwight Bruff earned her bachelor's degree in education and master and doctorate degrees in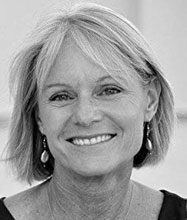 theology. In 2017, she was a scholarship recipient for the prestigious Key West Literary Seminar. She volunteers at the Pat Conroy Literary Center in Beaufort. Trouble the Water is her debut novel, and it has been honored as an American Fiction Awards winner for historical fiction. 
Donald Sweeper was born in Beaufort, South Carolina, and grew up in Eutawville. Sweeper is an alumna of Voorhees College. He teaches the history of famous African American figures through performance. Sweeper embodies his subjects and brings history to life. His performances of Congressman Robert Smalls and Dr. Ernest Everett Just have received outstanding critical acclaim. He lives in Columbia.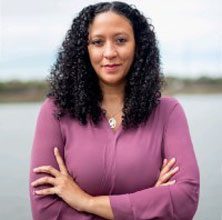 Victoria Smalls, a St. Helena Island native, serves as the director of history and culture at Penn Center, a Commissioner for the S.C. African American Heritage Commission, an Advisory Board Member for the Gullah Geechee Consortium of Beaufort County, and a newly appointed Commissioner for the Gullah Geechee Cultural Heritage Corridor. Her passion for preserving and sharing the Gullah Geechee culture is apparent in her work as an artist and educator.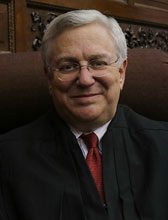 Judge Richard Gergel graduated with a Juris Doctorate from Duke University School of Law. He is a U.S. District Court judge for South Carolina. He is the author of Unexampled Courage: The Blinding of Sgt. Isaac Woodardand the Awakening of President Harry S. Truman and Judge J. Waties Waring.Judge Gergel was the presiding judge on the trial of United States v. Roof, following the tragic 2015 Emanuel AME Church shooting in Charleston.  
The nonprofit Pat Conroy Literary Center is South Carolina's first affiliate of the American Writers Museum, second American Library Association Literary Landmark, and TripAdvisor's top-ranked attraction in Beaufort. The Conroy Center preserves and continues the literary legacy of Pat Conroy (1945–2016) as a teacher, mentor, advocate, and friend to readers and writers alike. The Conroy Center is located at 905 Port Republic Street in downtown Beaufort, open to the public from noon to 4:00 p.m. Thursdays through Sundays. To learn more, please visit www.patconroyliterarycenter.org.