The artists of ARTworks will exhibit their work in a group show.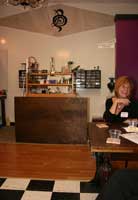 ARTworks is big community space for artists: fledgling artists signed up for the afterschool program; emerging artists taking a workshop; art teachers dropping off grant applications; artists stocking up on drawing pencils; and then there's the resident artists. Eleven resident artists have dedicated studio space within ARTworks. They shape wax and carve wood and mix soundtracks in their own spaces, sometimes on view as people come in to take classes or talk to arts council staff, but often the resident artists work late at night or very early in the morning, in pursuit of that in-the-zone elbow room that everyone needs to create. Much of the work in their Resident Artist Show on January 23rd is a result of that elbow grease.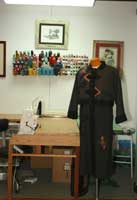 "I feel honored to be a resident artist," said Shanna Stantan, a painter and jeweler. "Being surrounded by experienced, creative souls is not an opportunity everyone has. I'm very excited about the gallery opening and showing what we have to offer the community." Their list of offerings is long, and the reception from 6 to 8:30 will reveal the synergies that arise when metalsmiths and textile sculptors are neighbors, or when a mosaic artist can borrow glue from a folk artist without making sure her name has been called in to the gate.

ARTworks is the home of the Arts Council of Beaufort County, in Beaufort Town Center on Boundary Street. Just in the next few weeks, ARTworks is offering the Resident Artist Show, at least seventeen different creative classes, an arts policy Inauguration celebration, the Mayoral Collection (only twenty tickets available!), and the Harlem Renaissance Gala. For more information about each of the eleven resident artists, and how everyone fits into ARTworks, please visit www.beaufortcountyarts.com.