County-wide event aims to give 2,000 people access to clean, safe water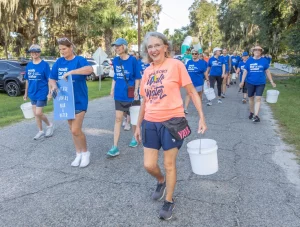 The Beaufort County Walk for Water is doubling down this year with walks on two back-to-back Saturdays: Sept. 16 at Live Oaks Park in Port Royal and Sept. 23 at Wright Family Park in Bluffton. Together, the walks plan to raise $100,000 to fight the global water crisis. That will push Beaufort County past the half-million-dollar milestone in its seventh year — enough to dramatically change the lives of more than 10,000 people in desperate need.
Beaufort County Walk for Water promotes awareness of the global water crisis and raises money to provide sustainable, safe water around the world. All money raised benefits Water Mission, a nonprofit Christian engineering organization based in Charleston that builds safe water solutions in developing countries and disaster areas.
The walk reached record highs last year as more than 700 people participated across the county. Robert Lasher, Beaufort County Walk for Water committee chair, says this year's walk will be even bigger.
"We're expecting up to 1,000 participants between Port Royal and Bluffton," Lasher said. "Local residents, sponsors and volunteers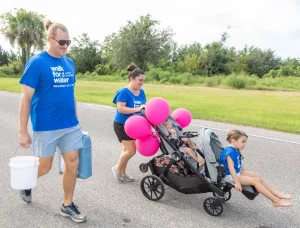 continue to rally around the walk every year with incredible energy for this important cause."
Registration is open now on the Walk for Water website at walkforwater.com/beaufortco. All participants get a T-shirt, and those registered by Aug. 15 are guaranteed their preferred size.
Participants will be encouraged to carry a bucket of water on part of a 3-mile walk to symbolize the burden millions of women and children in developing countries carry daily to collect water that's often contaminated. That unsafe water has dire consequences: a person dies from water-related illness every 37 seconds somewhere in the world, according to Water Mission.
"The money the walk raises makes a life-changing difference for generations in
communities around the world," Lasher said. "As little as $50 can provide safe water for one person for a year," Lasher said. "$500 can create latrine sanitation for a community, and just over $1,000 can build solar panels for a power source."
Follow Beaufort County Walk for Water on Facebook and Instagram @BeaufortWalkforWater, and on Twitter #bftwalkforwater. For more information, call (843) 769-7395. For sponsorship information, contact Lasher at 843-906-8118 or rlasher5519@gmail.com.