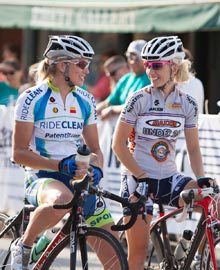 Racing at top speeds of up to 40 miles an hour, over 100 professional male and female cyclists will compete in downtown Beaufort during the 6th annual Beaufort Memorial Cycling Classic, a celebration of active, healthy living in the Lowcountry, on Tuesday, May 1, at 5 p.m. It's all free and open to the public.
The format will offer spectators the opportunity to watch the best of the best in American criterium racing up close as they ride at top speeds for up to two hours on the .6-mile course. Cyclists representing most of the national professional cycling teams will participate in the race.
The evening will kick off with a kids' race at 5 p.m. on Bay Street and will be followed by the women's race at 6 p.m., then men's race. The professional races will follow a .6-mile course that begins and ends at the clock tower on Bay Street.
"As the community's primary healthcare provider, we are delighted to once again be a part of Beaufort's pro cycling event," said hospital President & CEO Rick Toomey. "The Beaufort Memorial Cycling Classic truly celebrates active, healthy living, and we always look forward to this event."
The Beaufort Memorial Cycling Classic is a part of the USA Crits Southeast series that kicks off in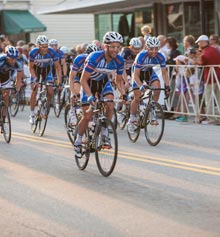 Athens, Ga., on April 28 with the "Athens Twilight," and continues with a total of seven races in nine days – each in a different Southeastern city.
America has a rich history of criterium racing, a unique form of cycling that stresses high-speed racing contested amidst an urban atmosphere. Criterium racing's ability to combine the most exciting elements of popular sports with the large-scale appeal of downtown festivals has made it the most enduring form of cycling in North America with an ever-growing following of fans.
Because professional criteriums are run on short lap courses through city streets, they offer spectators the opportunity to watch the competitors up-close as they ride at top speed for up to two hours. This has made the criterium format the most spectator-friendly form of cycling.
The event is managed by Lowcountry Velo, with corporate support from Beaufort Memorial Hospital and additional support from local sponsors, dozens of volunteers and cycling clubs. For more details about the Beaufort Memorial Cycling Classic please visit www.lowcountrycyclist.com.
– Photos by Paul Nurnberg