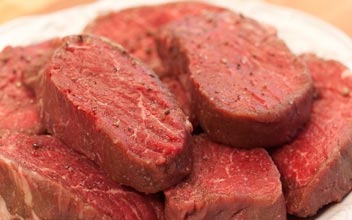 Friday night is Steak Night at our house. We love to invite our closest friends over for a casual evening and then fire up the grill! A juicy tenderloin steak served with baby new potatoes and a fresh green salad is a delicious way to start the weekend!
When you're in the mood for something a notch above your usual steak and baked potato, whip up these delicious and simple recipes. The tasty steak marinade comes together in no time and flavors the meat beautifully without overshadowing it. The steaks can be grilled inside or out, or can be quickly seared to medium with a mere two or three minutes per side under the broiler. Add a fresh green salad, dressed-up crescent rolls and baked South Carolina peaches to complete your meal. Enjoy! (Photography by Paul Nurnberg)
Marinated Filet Mignon
6 tablespoons Dijon mustard
6 cloves garlic, minced
6 tablespoons white balsamic or white wine vinegar
6 tablespoons olive oil
2 teaspoons salt
Freshly ground black pepper
6 (1½ -inch) beef tenderloin steaks
Place mustard, garlic, vinegar, olive oil, salt, and pepper in a gallon-sized zip-lock plastic bag. Squeeze well to combine. Add the steaks and marinate, refrigerated, for 1 hour. Cook the steaks 3 to 5 minutes per side on a hot grill, or 2 to 3 minutes per side under the broiler. Serves 6.
Buttery Baby Potatoes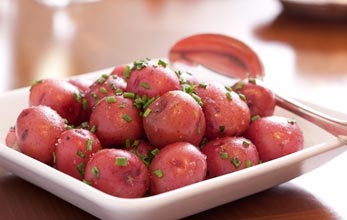 5-8 small new potatoes, depending on the size
2 tablespoons butter
Sea salt, to taste
Freshly ground black pepper, to taste
Fresh chives, minced
Cut potatoes in half or quarters if they are large. Place potatoes in a pot and cover with water. Boil potatoes until tender; 10 to 15 minutes. Drain potatoes and place in serving bowl; add butter, salt and pepper. Garnish with chives before serving. Serves 2.
Pecan, Olive and Parmesan Crescents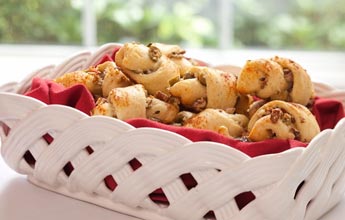 1/3 cup finely chopped pecans, toasted
1/3 cup finely chopped green olives
¼ cup freshly grated Parmesan cheese
2 teaspoons minced fresh thyme
1 (8-ounce) can refrigerated crescent rolls
Milk
Paprika
Combine pecans, olives, cheese and thyme in a small bowl. Unroll individual crescent rolls onto a cutting board. Cut each triangle lengthwise into 2 equal triangles. Sprinkle pecan mixture evenly over each piece of dough, press firmly into dough.   Roll up each triangle, starting at the wide end. Place rolls on a lightly greased baking sheet, curving them into a crescent shape. Brush lightly with milk; sprinkle with paprika. Bake in a preheated 375 degree oven for 12 to 15 minutes or until browned. Serve hot. Serves 6.
Individual Toffee, Pecan and Peach Crisps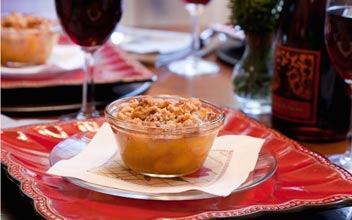 6 cups fresh or frozen, sliced peaches (about 2½ pounds)
3 tablespoons sugar
1 tablespoon fresh lime juice
¾ cup all-purpose flour
1/3 cup (packed) brown sugar
¼ teaspoon salt
6 tablespoons unsalted butter, chilled and cut into pieces
½ cup English toffee bits
½ cup pecans, coarsely chopped
Preheat oven to 350 degrees. Place 8 ramekins or custard cups on a large baking sheet. Mix peaches, sugar and lime juice in a large bowl to blend. Divide filling among ramekins. Whisk flour, brown sugar and salt in a large bowl to blend. Using fingertips, rub in butter until mixture holds together in clumps. Stir in toffee and pecans; sprinkle over filling. Bake crisps until filling bubbles and topping is golden brown, about 30 minutes. Cool for 5 minutes. Serve warm. Serves 8.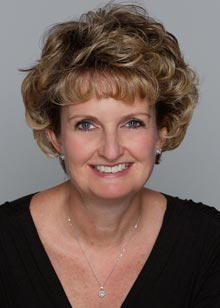 The writer owns Catering by Debbi Covington and is the author of two cookbooks, Gold Medal Winner of the Benjamin Franklin Award, Celebrate Everything! and Dining Under the Carolina Moon. Debbi's website address is www.cateringbydebbicovington.com. She may be reached at 525-0350 or by email at dbc@cateringbydebbicovington.com.