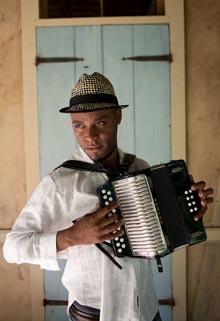 Right up the road from Beaufort, Charleston's International Arts Festival continues to dazzle.
Held in historic Charleston, SC, May 25 –June 10, Spoleto Festival U.S.A., a tapestry of performing arts, has myriad genres. Pick your favorites. As always, Spoleto is a bacchanalia of international offerings, some classic, others way out there. It showcases nationally and internationally acclaimed artists in a distinctive program of opera, theater, dance, physical theater, music, and visual arts. The 2012 artistic lineup for the 36th annual Festival focuses its attention on the work of contemporary artists and crosses conventional genre boundaries with a schedule of innovative performances by trail-blazing artists. Within a major festival, which is what Spoleto is, there will be a mixed bag of events, plays that are high drama, others that are farces, stellar yet diverse dance troupes, and music, music, music from well-loved, festival traditions like the Westminister Choir Concerts to the Bank of America Chamber Music and the Spoleto Festival USA Orchestra, this year conducted by Anne Manson. And then there are such Spoleto newcomers as the Rebirth Brass Band, a true New Orleans institution. David Pena Dorantes is an example of Spoleto's global reach. From one of Spain's legendary musical families, this pianist will display his natural passion for flamenco outdoors in the atmospheric, Cistern Yard.
Spoleto Festival's dance performances continually surprise and delight. If you have a penchant for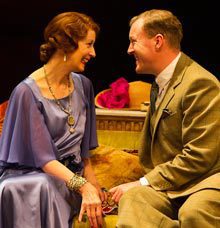 modern dance, you will be wide-eyed at how these troupes can contort their lithe bodies. A sense of physicality permeates the 2012 Festival program, like the energetic, body-centric dance in Cedar Lake Contemporary Ballet's "Violet Kid." And the electrifying, African-American Alvin Ailey American Dance Theater returns!
The theater lineup mirrors Spoletians' propensity toward Irish and British productions, with Dublin's renowned Gate Theater, performing Noel Cowards' "Hay Fever," a farce about a family of Bohemian eccentrics. The legendary Dock St. Theater is the venue.
For the third year, the Finale at Middleton Place will not be a classical concert. Clap your hands to and for Cedric Watson & Bijou Creole. Zydeco everyone? As always, pack a picnic and the new Finale Beer Garden will feature artisan beers. A spectacular, firework display will close out yet another Spoleto season – always a bittersweet celebration. Yet be forewarned, Spoleto can become an annual addiction.
Insider's Tip: Best not to wait to ponder your options before buying tickets, as some performances are nearly sold out. Know that Sunday matinees usually have more seats available close to the dates, and can be less expensive. It is a nice Sunday drive from the Beaufort/Hilton Head area. Should you want to stay over, again, usually rooms open up on a Sunday. Learn about the new Go Spoleto! Hotel and ticket packages are available at www.spoletousa.org/gospoleto as are tickets. Or phone (843) 579-3100. For restaurant information contact: www.charlestoncvb.com; 843/ 805- 3074
Piccolo Spoleto, Spoleto's Little Sibling, Provides a Democratic Alternative…
Piccolo means little in Italian and this adjunct festival, now in its 34th year, provides access to the
Spoleto Festival experience for everyone, regardless of their economic circumstances. Running concurrently, it showcases local and regional artists predominately, talented writers and performers, and offers a variety of arts and cultural programs including theatre, blues, jazz, chamber music, early music, dance, literary, visual arts and many free and family-friendly events.
Piccolotians eagerly flock to beloved annual events, some of which are all the better for being admission free: the Sunset Serenade at the Custom House; the Southern Artists Celebratory Series (SACS) for a donation of $21, and the Piccolo Finale at Hampton Park.
A tremor of excitement electrifies the night of the Piccolo Spoleto Sunset Serenade, as it jumpstarts the annual festivities. Mayor Joseph Riley, Jr. opens the event with a heartfelt welcome, and then it's strike up the "band" – the Charleston Symphony Orchestra and its Spiritual Ensemble. This year the conductor is Joseph Young; four renowned, opera singers will perform Porgy and Bess.
Each year, one Southern artist is highlighted by SACS; author DuBose Heyward is it for 2012. A native Charlestonian, he is best known as the writer of the book that inspired Gershwin's great opera, Porgy and Bess. There will be performances from the opera and dramatic readings from Heyward's Charleston poems and from Porgy.
For the full roster of events and for tickets go online: www.piccolospoleto.com, or call 1-866-811-4111.