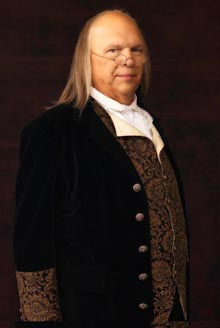 More than six months ago, audiences at "Ben Speaks" raved about the world premiere of Steve Nousen's humorous, enlightening, and touching one-man show.
So this August, writer, actor and Ben Franklin interpreter Nousen will bring Ben back to Beaufort's ARTWorks black box theater in a production that is both encore and improvement, as he has revised the show based in part on his audiences' input.
"I hope even those who saw the play earlier this year, will come again, to see a different side of Ben," Nousen said. "There's more emphasis on the man himself and on the forces and relationships that shaped this great man."
The two-act play, which features an opportunity for the audience to interact with Dr. Franklin at every performance, was inspired by Nousen's copious research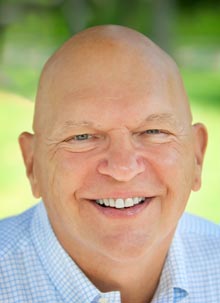 and his many years of extremely popular, in-character lectures on Franklin.
Set in Franklin's later years, the piece looks beyond the two-dimensional image many have of Franklin to matters personal as well as political and social in this incredible man's singular life.
August 26 and 27 shows are at 7:30 pm and the August 28 matinee is at 3 pm.
Tickets are $15 for adults, $10 for students age 13 and up, $5 for students 12 and under, and $10 each for groups of ten or more.
Tickets can be purchased online at http://www.beaufortcountyarts.com/theater.htm or by calling 843.379.2787.
ARTWorks is located at 2127 Boundary Street in Beaufort, in Beaufort Town Center (next to OMNI Fitness Center and Bi-Lo).