On November 2, 2008, the University of South Carolina Festival Chamber Music Series will begin its 30th season, offering five early Sunday evening concerts from November through April at the USCB Performing Arts Center.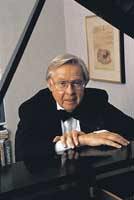 The selection of works and choice of internationally acclaimed talent promise to further the vision of its founder USCB Professor Mary Whisonant. The first concert will include piano quartets by Mozart and Brahms as well as a Serenade for String Trio by Ernst von Dohnanyi and an arrangement for cello and piano of Schubert's exquisite song An die Musik (To Music).
The 30th anniversary of the series will coincide with the 80th birthday celebration of its artistic director for the past twenty seasons, esteemed chamber music impresario Charles Wadsworth. Mr. Wadsworth is founder of The Chamber Music Society of Lincoln Center, as well as Director of chamber music for the annual Spoleto Festival in Charleston. He has served as Associate Music Director for the Festival of Two Worlds in Spoleto, Italy and is the recipient of numerous awards national and international. Mr. Wadsworth—"sentimental gentleman from Georgia," cosmopolitan artist and organizational wizard–is known not only for the taste and diversity of his programming and his musicianship as pianist but for his witty introductions of the artists and instructions on the pieces to be performed.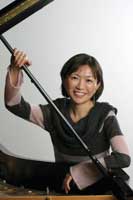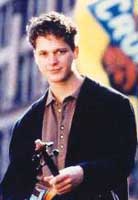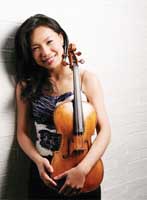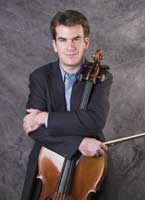 The USCB series, without interruption for the past thirty years, has been one of the most distinguished musical offerings in the Savannah—Hilton Head—Charleston areas bringing to Beaufort world-recognized string quartets and solo artists in a wide range of ensembles. Typical of its variety, programs this year will include masterworks by Mozart, Brahms, Schubert, Mendelssohn, Dvorak, Poulenc, Faure and others in forms ranging from violin sonata to piano quartet. The April 26th program will include the exuberant Brahms Trio for Piano, Violin and Horn. A highlight of this season will be the renowned St. Lawrence String Quartet on February 8th in a performance of a Beethoven Quartet and a Piano Quintet by Cesar Frank.
Concerts are presented Sunday early evenings at 5:00 pm in the intimate 472 seat auditorium at the Performing Arts Center, USCB, on Boundary Street, remarkable for its superb acoustics and Steinway concert grand piano. Dates have been set at November 2nd, December 14th, February 8th, March 15th and April 26th. Subscriptions and individual tickets can be ordered through the Beaufort Chamber of Commerce Visitor's Center at 2001 Boundary Street, 525-8534, e-mail Linda@beaufortSC.org
From its founding in 1979 the Festival Series presented internationally renowned artists such as pianists Jean Yves Thibaudet and Richard Goode, violinist Joshua Bell, flautist Paula Robison, cellist Carter Bray and the Emerson and Tokyo String Quartets. For several years performances were held at area banks and churches. Later, after Professor Whisonant's retirement, venue was moved to the newly refurbished USCB Performing Arts Center. In 1989 Beaufortonian Harriet Keyserling prevailed upon Mr. Wadsworth to assume directorship and bring to Beaufort the chamber music riches of Spoleto and New York.
Except for the pleasure it gives, the USC Beaufort Chamber Music Series is not a profit-making venture. Ticket-sales account for only part of the expenses. In its 1988-89 season the series received recognition by a grant from The South Carolina Arts Commission, itself a recipient of the National Endowment for the Arts, and The Southern Arts Federation. However, through the years it has depended primarily upon local donors within its membership as well as support from the University through the gracious assistance of Chancellor Jane Upshaw and the Beaufort-Jasper Higher Education Commission. .
This year will also mark Mr. Wadsworth's retirement with transfer of directorship next year to the brilliant young cellist Edward Arron, a frequent performer both as chamber member and soloist at the Beaufort series. Mr. Arron made his New York recital debut in 2000 at the Metropolitan Museum of Art. Earlier that year, he performed Vivaldi's Concerto for Two Cellos with Yo-Yo Ma and the Orchestra of St. Luke's at the Opening Night Gala of the Caramoor International Festival. Since that time, he has appeared in recital, as a soloist with orchestra, and as a chamber musician throughout the United States, Europe and the Far East.
The 2008-2009 season will also mark Mr. Arron's second season as Associate Artistic Director of the USCB Festival Series and sixth season as the Artistic Coordinator of the Metropolitan Museum Artists in Concert, a chamber ensemble created in 2003 to celebrate the 50th anniversary of the Museum's prestigious Concerts and Lectures series. Mr. Arron intends to continue the tradition at Beaufort of presenting world-recognized artists in a wide range of chamber music: classic, romantic and modern. That extraordinary musical and cultural experience awaits the music lover of the Lowcountry.