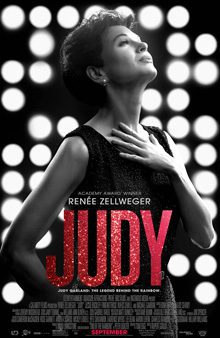 Monday Night is Movie Night at the USCB Center for the Arts in Beaufort. Here's what's coming up…

November 4 • Greener Grass
In a day-glo-colored, bizarro version of suburbia where adults wear braces on their already-straight teeth, everyone drives golf carts, and children magically turn into golden retrievers, soccer moms and best friends Jill (Jocelyn DeBoer) and Lisa (Dawn Luebbe) are locked in a passive aggressive battle-of-the-wills that takes a turn into the sinister when Lisa begins systematically taking over every aspect of Jill's life – starting with her newborn daughter. Meanwhile, a psycho yoga teacher killer is on the loose, Jill's husband (Beck Bennett) has developed a curious taste for pool water, and Lisa is pregnant with a soccer ball. That's just the tip of the gloriously weird iceberg that is the feature debut from writers-directors Jocelyn DeBoer and Dawn Luebbe, a hilariously demented, Stepford Wives-on-acid satire destined to be an instant cult classic. .
November 11 • Judy
Winter 1968 and showbiz legend Judy Garland (Renee Zellweger) arrives in swinging London to perform a five-week sold-out run at The Talk of the Town. It is 30 years since she shot to global stardom in The Wizard of Oz, but if her voice has weakened, its dramatic intensity has only grown. As she prepares for the show, battles with management, charms musicians and reminisces with friends and adoring fans, her wit and warmth shine through. Even her dreams of love seem undimmed as she embarks on a whirlwind romance with Mickey Deans, her soon-to-be fifth husband. Featuring some of her best-known songs, the film celebrates the voice, the capacity for love, and the sheer pizzazz of "the world's greatest entertainer." 
November 25 • Scandalous: The Untold Story of the National Enquirer
Sex! Gossip! Scandal! For over 60 years, the National Enquirer has pumped out salacious, shocking stories, stretching the limits of journalism and blurring the lines between truth and fiction. Scandalous is the sensational true story of the most infamous tabloid in US history, a wild, probing look at how one newspaper's prescient grasp of its' readers darkest curiosities led it to massive profits and influence. From its coverage of Elvis's death, to Monica Lewinsky and the O.J. Simpson murder trial, the National Enquirer rattled the foundations of American culture and politics, sometimes allegedly using payoffs and blackmail to get its scoops. With rare archival footage and revelations as wild as National Enquirer headlines sinister.
Monday movies start at 7 pm and all seats are $7.  Tickets can be purchased online at www.uscbcenterforthearts.com or at the door.