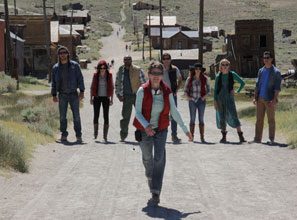 By Margaret Evans, Editor
Remember about a year ago, when everybody was talking about the "gender gap" in Hollywood? No? Well, that's probably because you live in Beaufort, SC – not Hollywood – and you have a job and a life and such. And possibly because you're not obsessed with movies, like I am.
            So you'll just have to take my word for it. Everybody who is obsessed with movies – like I am – was talking about the gender gap in Hollywood. Variety published an article with the headline "Women Comprise 7% of Directors on Top 250 Films." Jennifer Lawrence penned an essay that quickly went viral, called "Why Do I Make Less Than My Male Co-Stars"? In doing so, she joined a host of veteran actors like Meryl Streep, Emma Thompson, Helen Mirren, and Sandra Bullock, all of whom were publically denouncing sexism in the movie industry.
            But that was Hollywood and this is Beaufort. The 11th Annual Beaufort International Film Festival starts February 15th, and it paints a much rosier picture for the future of women in film.
            "Once the finalists were selected and we were preparing the film descriptions for the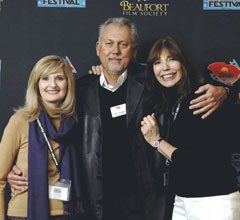 press, we noticed that most of the films had either female directors or producers . . . or both," says festival director Ron Tucker. "We quickly – if unofficially – named BIFF 2017 'The Year of the Women Filmmakers.'"
            Four of BIFF's six feature films were directed by women – that's closer to 70% than 7 – and 12 other films spanning the categories of Short, Student, and Animated have women at the helm. Nobody set out to engineer this result. None of the judges were given a mandate to select "the best films made by women." As always, they were simply instructed to select the best films.
            Two of the seven selected screenplays in BIFF '17 were also written by women. And Julie Dash, the trailblazing director of the award-winning "Daughters of the Dust" – first African-American woman director to have a film in general release to theatres – will be receiving the inaugural Robert Smalls Merit & Achievement Award.
            Is BIFF's Year of the Woman a sign of changing times? Should we draw the improbable – but not impossible – conclusion that As Goes Beaufort, So Goes The World?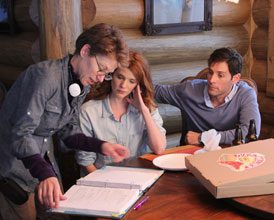 Not so fast.
            "Filmmaking, particularly in Hollywood, feels like one of the last bastions of deep-rooted sexism," says Shawn Tolleson, nominated in the BIFF Best Director category for her film Saturn Returns. "I wish I were not saying this, but in my experience it's true."
            Shawn says she hasn't encountered the kind of overt sexual harassment that some women in the business describe. "But what I have encountered my entire career," she says, "is something that is perhaps more insidious: an utter lack of opportunity that is so widespread that it subconsciously affects my own valuing of myself, my own sense of self-worth and possibility.
            "At least with overt harassment you can put your finger on it. But to be trying to succeed in an industry where something like 7% of the studio features are directed by women is overwhelming odds against not only me, but all women.  It harkens back to the days when the only jobs available to women were that of teacher and secretary, the exclusion is so nearly complete."
            Shawn, who splits her time between Los Angeles and Vancouver, has been doing this film thing for twenty years now.
            "I've been in the business since 1997, so I have a long perspective on this. I also founded a group of female directors in 1999, because I knew so few and felt so alone as a female director. It was an advocacy and support group and it had a thriving run of about 7 years.  It was called G.R.I.T. aka Girls Reeling It Together."
            Iliana Guibert is much newer to the industry, but her experience has been similar to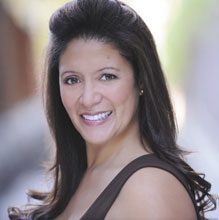 Shawn's. She's screening her short film Twice Upon a Time at BIFF as a writer/producer, but she primarily works as an actor, having ventured into the entertainment industry after getting laid off from her corporate job in 2012.
            "The biggest challenge I've encountered in my new career as an actress has been the lack of roles for women in general," she tells me.  "Then throw in women of a certain age and the roles become fewer . . . and then throw in that I'm referred to as,'ethnically ambiguous,' and now you're down to a few morsels."
            Iliana does see some signs of forward movement, though. "There is so much more awareness these days, with more female filmmakers writing women into better roles, and men – and the industry as a whole – becoming more aware and realizing that women are an untapped resource. It's a slow process to move a ship in a different direction, but the ship is moving. If ever so slightly."
            BIFF finalist in the Student Category, Amanda Renee Knox from Dodge College in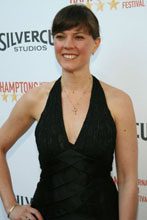 Orange, CA, hasn't become jaded yet. In fact, she seems . . . cautiously optimistic. And very determined.
            This director of the BIFF short film Rajam says, "I have had many challenges as a director, but I see these as self-imposed, primarily because I like to shoot films that are difficult to execute. So if I have received any push back, it's because of the technical/logistical requirements of the shoot. These typically get worked through, though. I would imagine any director, male/female, would experience this. My thesis, Night Call, had a car chase that turned into a foot chase, we shot in Inglewood at night, we had kids ranging from 3-17, and we had extensive stunts that required doubles. While my school grilled me on the specifics, I cannot imagine they would not do the same to a male director. At the end of the day, they put a lot of trust in me to shoot the film. People have commented that Night Call is a muscular film and that it's atypical of a female director. To me, it's all about the work. Everyone is just trying to get coverage and do the best job they can do and at the end of the day, regardless of the gender of the director, the film needs to move the audience.
            "There is a great push for women in film and I'm excited to see how this manifests in the coming years. I can't help but appreciate all of the women that came before me who just focused on their work, stood their ground, created the films they believed in and while they were busy doing that, they blazed a great trail!"
            Margaret Ford Rogers is one of those trail blazers. This veteran screenwriter who'll
head to BIFF – for the 8th time! – with her selected screenplay Deadly Colors, says her experience as a woman filmmaker has been significantly more positive than those described by Shawn Tolleson and Iliana Guibert.
            "I've worked in many genres of filmmaking and I can absolutely say I have never felt any bias or impediment as a woman in what is still a business run by men. In fact, I would have to say that I think being a woman opened a lot of doors for me."
            She acknowledges that her own perspective is not the norm, and I can't help wondering if it has something to do with that all important variable: location, location, location. Margaret lives in Charleston.
            "I recently had a conversation at a screenwriters conference with two women producers," she tells me. "One from Hollywood and one from New York. They both felt very strongly that there was a serious 'boys club' mentality in the business and it discriminated against women. Everyone's experiences are different. It's a tough business in general. I was raised to believe there were no excuses. You must believe in yourself and persevere. As far as the future of women in filmmaking goes. It's rocking! More women in the industry is like a rolling stone. And it's not gathering any moss!"
            All the filmmakers I spoke with agree that the indie world is more "woman friendly" than Hollywood. "There are fewer barriers to entry when it comes to directing an independent feature," says Shawn Tolleson. "And when it comes to all the other aspects – crew positions, etc. – the pay is lower – a classic gender gap issue – so, fewer men are vying for those jobs and there are more opportunities for women."
            Not exactly a ringing endorsement of the current situation, but perhaps a sign of progress?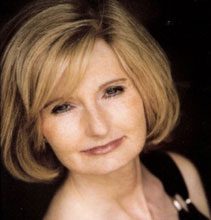 Marcia Chandler Rhea, another BIFF veteran and screenwriter from Charleston (African Connection) believes things are definitely changing for the better, and is excited about the future of women in film.
            "As more diverse stories are told and more womenwriters step forward to tell their stories, the future of women in film will continue to change andevolve for the better," she says. "Films about women – and specifically written by women – are emergingmore and more as these independent films are getting financed. These films feature rich and complex female roles. Room is an excellent example of a mother's love for her son that trumps the horrific circumstances around her imprisoned family.
            "And this year's Oscar nominees include stories like Hidden Figures that deals with three brilliant womenstruggling to rise above their so-called station in life in a male-dominated world to break downstereotypical gender and racial boundaries. We should all be so bold to do what these women did.Their inspiration moves us all forward!"
The Beaufort International Film Festival is February 15-20 at the USCB Center for the Arts. For a complete schedule of events and ticket information, visit www.beaufortfilmfestival.com