By Mark Shaffer
The 12th Annual Beaufort International Film Festival kicks off with an opening night gala February 21st followed by three days packed with screenings, special events and plenty of interaction with perhaps the largest class of attending filmmakers in festival history, all at the USCB Center for the Arts.
This 12th iteration of South Carolina'€™s largest film festival is edgier than past festivals, more "€œout of the box,"€ according to festival runners, Ron and Rebecca Tucker. It'€™s also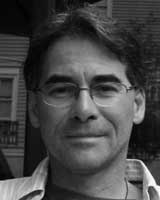 expected to break previous attendance records. Read all about it in the February 21st Lowcountry Weekly BIFF Cover Issue.
As always, we'€™ll cover the festival from start to finish. We try and gauge the pulse of what'€™s coming by reaching out to attending filmmakers with a brief questionnaire via email. This year we concentrated exclusively on first timers.
From the Features category, Mike Kravinsky hails from Arlington, Virginia. He writes and directs "€œNothing to Do,"€ about a dysfunctional family dealing -€" or not dealing -€" with the patriarch'€™s final days. Los Angeles based Director Mischa Marcus brings a film the Tuckers call one of the most challenging films in BIFF'€™s 12 years. "€œI Am Still Here"€ is the story of 10-year-old Layla, stolen from her family and sold into America'€™s child sex industry. The film is based on interviews with actual trafficking survivors. Director Joanne Hock is based in Charlotte. Her Feature Documentary, "€œPurple Dreams,"€ shadows six at-risk black high school students on a three-year journey of transformation through arts in education.
Out of the Shorts category, Gerard Bianco writes, directs and stars in the comedy "€œReality Disorder"€ and Sayra Player co-directs the drama "€œUncle Silas."€ Both filmmakers travel to BIFF from New York. Ohio-based director KC Allen brings "€œMelting Pot."€ All three take a vastly different look at the state of the American Family.
THE Q&A
We're not exactly Sundance. How did you find out about us?
Gerard Bianco: Another filmmaker we met at a film festival in New Jersey screened her short
film in the 2017 BIFF and raved about her experience.
Mischa Marcus: Through Film Freeway. BIFF was highly recommended by former film festival attendees.
KC Allen: One of our actors, Blaque Fowler, kept raving about the film festival, saying how well they treat the filmmakers and so on. I like being treated well. So, we entered. Wouldn'€™t you know it -€" when our movie was accepted, Ron Tucker let me know my calling me personally. A phone call. I'€™m glad I'€™m not a millennial or I probably wouldn'€™t have answered it, and I would have missed out on something really special.
Mike Kravinsky: We'€™ve been to Beaufort before. Back in 2009, my wife Liza and I attended the Gullah Festival. Loved the community! Glad we can come back to show our feature film, "€œNothing To Do."€
Sayra Player: We are a part of The Collective NY and two of our members have participated in your festival in the past. They specified BIFF as one of their favorite festival experiences, so we applied.

Joanne Hock: I have filmed for years in the Beaufort area. I'€™ve been on location and directed many TV commercials for Beaufort Memorial Hospital. Along the way, I'€™ve met a lot of wonderful local people and formed friendships with them. Beaufort holds a special place in my heart. I love the artistic culture of the town. The food. The people and the excellent healthcare in the region.

What was the deciding factor in your decision to enter BIFF?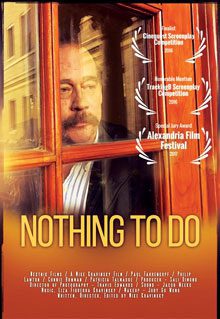 Marcus: I thought this was a great opportunity to go and show our film to film festival audiences who have yet to see, "€œI Am Still Here."€ A narrative feature that opens eyes to the fact that child sex trafficking is a very real problem here in America and not just in third world countries. We are thrilled to have our South Carolina state premiere with this festival.
Kravinsky: We know how nice the town is. When I saw that you had a festival, I knew I wanted to submit our film.
Bianco: We look for film festivals to submit our project to that are not only well organized, but draw a local crowd to the screenings. We love that BIFF is well publicized and has a supportive community around it.
Hock: I would love to come to Beaufort and NOT be working. I'€™d come just to watch great films and play and reconnect with many of the people that I'€™ve met there.

Why travel all that way to an intimate little party like ours?

Allen: I live in Ohio and the weather here isn'€™t quite as postcard beautiful as in Beaufort. I'€™ve never visited Beaufort, and I'€™m hoping to gain a few pounds while I'€™m in town.
Player: This is the only festival that I received a phone call from a festival coordinator. Ron Tucker found me on Facebook and set up a time for us to chat about the festival experience. The combo of his rich southern accent and the potential for nice weather in February, I knew this was a festival I needed to attend. I cannot wait to get there, see the films and explore.
Bianco: We love traveling to film festivals all over the country to meet other filmmakers and see what other indie films are out there. Also, Beaufort looks like a great place to visit.
Marcus: New experience that gives us the chance to meet new filmmakers. I love meeting people who love films and telling important stories.
Kravinsky: Beaufort is a charming town. It'€™s not the size of the festival, but rather the passion of the people who attend!

Here'€™s a chance to put some butts in seats for your screening. Give us the pitch.
Hock: You'€™ll laugh. You'€™ll cry. You'€™ll be on an emotional rollercoaster when you watch "€œPurple Dreams."€ It'€™s a remarkable story about remarkably talented young people. It'€™s an audience favorite at film festivals across the country and I know that the people who come to see the film will be glad that they did.
Bianco: "€œReality Disorder"€ is a comedy short that follows Nikki and Gerard, two struggling independent TV producers in New York City, who are desperate for a hit series. After a promising meeting with a TV network, they set off to make a reality show with Gerard's rich playboy cousin, Mike.
Kravinsky: What happens when you can't stand the way your siblings do just about anything, but you're forced to be with them during your father's last days on Earth? "€œNothing To Do"€ is the story Kenny, an aimless radio DJ who takes on the first real responsibility of his life, supporting his father when he needs it most.
Marcus: "€œI Am Still Here"€ is a story of hope and redemption told through the eyes of a seventeen-year-old girl recovering after her escape from seven years in captivity as a sex slave. The film portrays with brutal honesty, the unimaginable circumstances of a young girl, Layla, kidnapped for sex slavery. "€œI Am Still Here"€ captures how her life is saved through the power of friendship and the strength of family.
Allen: We'€™ve written a complex comedy (nominated for Best Comedy) about an elderly widower who'€™s fallen in love with his home health aide, and they want to get married. When they break the news to his son, who'€™s still grieving the loss of his mother, he starts a messy war with his dad. This is a full story in only 12 minutes, and there'€™s a lot of themes that'€™ll have you thinking about this film well
after the festival -€" guaranteed. You won'€™t want to miss it.
Player: The joy of new life comes up against the anger and guilt of addiction when the mother of a newborn is visited by her troubled brother. "€œUncle Silas's,"€ costars Kevin Kane & Sayra Player give bravura performances that run the gamut of emotion in this heartbreaking short.

Kevin Kane won an Emmy for "€œInside Amy Schumer,"€ he's been a cop on a number of TV shows and is usually cast as "the hot guy" in Hollywood movies. Sayra Player also appeared on "€œInside Amy Schumer,"€ she's usually a mob wife or an ex-stripper on TV. This movie was produced by The Collective NY and began as a short play.


Each of these films is unique. What attracted you to the project?

Allen: We had just made a horror film and a drama the year before, and this seemed like a different kind of film, a wonderful portrait of life in the vein of "€œGrumpy Old Men."€ As the writer of the film, it came to me all at once in a near-dream-state one night, and I wrote it the next day. It came out perfectly, and I'€™m honored to be able to screen it.
Marcus: A brothel was busted that was selling sex with young girls near where I was attending college. I had never known trafficking was a problem in our country until it hit the news media so close to home.
Kravinsky: I wrote and directed "€œNothing To Do"€ after I was the caregiver for my father when he was in hospice in 2012. The conversations, the frustrations – even the humor – was such a profound experience, I made a film about it.
Player: I had this new little baby, Philip Seymour Hoffman died and I couldn't stop crying. I couldn't stop thinking of the last time I saw him with his children. I couldn't stop thinking of his partner, what she must be going through. Days of crying led me to understand how much I identified with the fear of losing someone you love to drugs and I wanted to write a story about doing all you can for them.
Hock: Arts funding in public education is on the chopping block. It'€™s always the first thing to be cut when budgets are tight in public schools. That'€™s incredibly short sighted. The passion of the teachers at this arts magnet school and the transformative power of education with at-risk kids was apparent and compelling. These kids excel and thrive at this school and my three year journey documenting their story proves how important arts education is to the future.
Bianco: We love making comedy films. "€œReality Disorder"€ is a spin-off of our award winning comedy webseries "€œMethod or Madness,"€ which can be found on our production company'€™s website RareViewFilms.com.

We love interesting anecdotes from the set/location…
Kravinsky: Everyone had such a positive experience making "€œNothing To Do"€ that the actors have decided we should do a sequel, "€œSomething To Do!"€
Allen: We had a packed schedule, so there wasn'€™t a lot of time for hijinks. But a couple of cool things had to be the support from the City of Findlay, Ohio, their street department, their Mayor'€™s office and the businesses downtown. They gave us a permit to shut the street down for our main location. We also got permission from the Blanchard Valley Hospital to use one of their ambulances an an EMT crew for 5 hours, and in a city like ours, ambulances are a little hard to come by.
One night after production, a group of the cast and crew went to the Director'€™s house to have a drink. The director had an ample bar of beer and spirits, so everyone got to
try something new, if they wanted. Then the soundman disappeared. When he came back he'€™d grabbed the entire clutch of craft services snacks, and he went through most of it himself. I swear he had a tapeworm, or a hollow leg.
Hock: We couldn'€™t stop filming. We thought it was going to take 2 months to make the film. The story was a perfect storm of events that just unfolded before our cameras. It took 3 years of filming to complete the story. When you watch the movie you'€™ll see why!!! And…€You'€™ll really be surprised at the storybook ending.
Marcus: I'€™ve got a million stories from set. But as terrifying as our actor Johnny Rey Diaz was on set he was amazing with the kids and made them always feel safe and comfortable. I even have photos of Aliyah Conley (young Layla) applying makeup to him in between shooting scenes on set.

Apart from screenings and some networking what else is on the agenda during your time in Beaufort?
Marcus: Discover the city and the people.
Kravinsky: The last time we were in Beaufort, we just spent time at the Gullah festival. This time we hope to check out restaurants and just enjoy walking around the town and meeting everyone.
Bianco: We plan on checking out the historic district, eating some great food and supporting the local businesses.
Hock: Catching up with some wonderful people that I'€™ve met while working in Beaufort and eating at my favorite restaurant Saltus.
Allen: Food. Southern cookin'€™, fresh seafood€ . . .  that'€™s the draw, right there, outside of the festival itself. I hope to meet some people who want to share that experience with me. I may also do a little sightseeing, coonsidering Beaufort'€™s rich film history, and I'€™ll take a few pictures as I much out of a take-out box from some local eatery. Did I mention that I like to eat?

How's the BIFF staff treating you?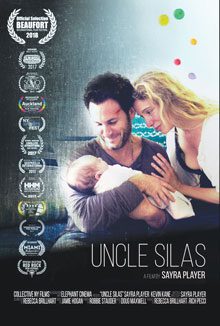 Marcus: Wonderful!
Kravinsky: OMG! Ron and Rebecca have been wonderful! The communication and hospitality have been first rate. We'€™re really looking forward to meeting them in person.
Bianco: We are very happy with all the social media promotion for our project thus far. And we are looking forward to meeting you all in person!
Allen: I'€™ve been really impressed. From the personal phone call that welcomed us into the festival to the abundant marketing and promotions of the many films that have been programmed, we'€™re expecting this to be one of the best film experiences on the film'€™s festival tour. I'€™ve heard so much about this festival, and so far, everything about the experience has lived up to its reputation. We'€™re very excited, and honored immensely, to be a part of this year'€™s line-up.
Get festival schedules, tickets, and more at www.beaufortfilmfestival.com