The Beaufort International Film Festival Hits Seven Years –  without an itch or a hitch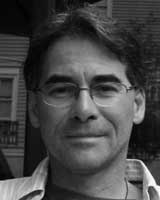 "So, where's the Cannes Film Festival being held this year?"
– Christina Aguilera
THE RUNDOWN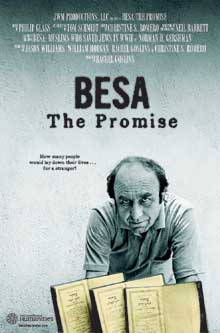 Sometimes film, like real estate and restaurants is all about three things: location, location, location. Film festivals are no different. Sundance and Telluride have mountains, snow skiing and bevies of attractive starlets. Tribeca has all the noir appeal of Manhattan, along with Robert De Niro, Martin Scorsese and bevies of attractive starlets. Cannes has Marion Cotillard and at least one film that will inexplicably be nominated for an Oscar even though no one in America has seen it, plus bevies of semi-naked attractive starlets (it's France. And for some reason, Christina, they have the Cannes Film Festival in Cannes almost every year.)
Which brings us to the Beaufort International Film Festival which, we
may deduce by the title, has nothing at all to do with Cannes and, sadly, even less to do with hordes of semi-naked starlets. Nevertheless, we've nailed down the location bit. Part of what makes the Beaufort International Film Festival experience so unique is the setting. Last year the fest moved out of a borrowed church on Lady's Island and into the Center for the Arts on the historic downtown campus of the University of South Carolina, Beaufort. For three days everything takes place under one roof, in one big auditorium, which means everyone – audience, writers, actors, producers, directors – all mix and mingle, making BIFF one of the more intimate experiences on the festival circuit. And all this is within a short walk of restaurants, shops, bars, parks and three centuries of living history.
"A film is never really good unless the camera is an eye in the head of a poet."
– Orson Welles
Apart from the really creepy David Cronenberg type visual cue that quote conjures up, we get what the great Mr. Welles is saying. He wrote, directed and starred in Citizen Kane, considered by many to be the greatest film of all time. Then again, he also voiced Unicron in an old animated Transformers flick (pre-pre-pre-Michael Bay). Either way, there is no shortage of artistry headed to the 2013 BIFF. For the seventh iteration of the fest jurists have chosen 34 independent films and 10 screenplays out of 200 plus entries from around the world. And before we go any further, if you're planning to attend more than a few of the screenings, galas, seminars or special events (like the popular Screenplay Table Read) we highly recommend investing in a Beaufort Film Society membership. A basic membership goes for $30 and with discounts you'll save that in no time. There are different levels of membership. Find all the information at www.beaufortfilmsociety.org or drop by the Film Society office across from USCB at 708 Carteret Street.
No film festival may truly begin until corks pop, champagne is spilled and copious amounts of gourmet cuisine consumed. And as everyone knows, the ideal spot to hold such a gala is on a rooftop with a spectacular view and easy bathroom access. And of course, the best place to have such a gala with hordes of scantily clad French starlets is Cannes, which – as we've established – is in France. But much like Christina Aguilera, we've moved on. And while we can't guarantee any scantily clad starlets (much less French ones) we can promise one hell of an opening night party on a rooftop with a spectacular view and delicacies prepared by some of the region's finest chefs. The annual Filmmakers Opening Night Gala takes place atop the Old Bay Marketplace overlooking Bay Street and Beaufort's famously photogenic waterfront. In years past this has been an invitation only event. This year BIFF organizers Ron and Rebecca Tucker opted to open the event to anyone willing to buy a ticket, and trust us, this is a ticket worth buying. Here's where that BFS membership begins to pay off, as well. Tickets are $30 for non-members, $20 for members. (Fees may be negotiable for scantily clad French starlets).
"When people ask me if I went to film school I tell them, 'no, I went to films.'"
– Quentin Tarantino
Technically, in order to have a film festival actual films must be screened. This is something of a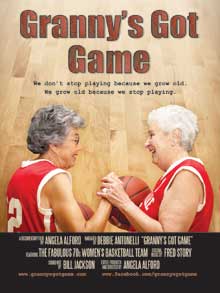 cardinal rule. Screenings begin promptly each morning at 9:00 and run Thursday, February 14th through Saturday the 17th. The daily offerings constitute a cinematic smorgasbord – there's something for everyone and it's available a la cart or all you can eat. You can buy tickets for individual screenings and events; purchase day passes for the films or – for the serious festival attendee – opt for the All Events Pass. Again, Beaufort Film Society members get a substantial discount and Early Bird purchases made before February 1st save even more.
Beginning with the Opening Gala, each evening offers a different reason to pop for the All Events Pass. Thursday's spotlight falls on the Screenwriter's Workshop and Table Read where regional actors take to the main stage to read short scenes from the 10 screenplay finalists. The Table Read is produced by Lowcountry Weekly publisher and veteran thespian, Jeff Evans. Most of the writers – including several former finalists – will be in attendance to hear their work performed for the first time. The evening also features a wine and cheese reception and professional screenwriter H. Haden Yelin's presentation, "How to Sell Your Screenplay." A former attorney and new resident of Port Royal, Yelin's skills as a screenwriter and script doctor have been in demand for more than two decades.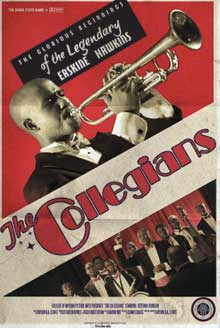 (This seemed a bit more pragmatic than the alternative choice: Terrence Malick's "The Key to Making Over-Hyped Art Films That Look Like I Forgot The Script In My Sock Drawer." Not surprisingly, the first rule for this somewhat radical approach to filmmaking is to "leave the script in your sock drawer… if you bothered to write one in the first place.")
Friday's schedule wraps up with a pair of special BIFF exclusives. Beaufort's favorite Emmy Award winning resident, Tom Berenger joins Producer/Director Chris Brinker to discuss and preview their upcoming film, Whiskey Bay. The independent crime thriller also reunites Berenger with his old Platoon nemesis, Willem Dafoe. Brinker's also set to receive the inaugural Robert Smalls Indie Vision Award.
Producer/Director Michael Tollin's resume includes producing
long running TV hits like Smallville and One Tree Hill as well as ESPN's groundbreaking 30 For 30 series. The Tollin-directed documentary Hank Aaron: Chasing The Dream, won a Peabody Award and was nominated for an Oscar. His feature films include Wild Hogs, Coach Carter, Dreamer, Hardball, Varsity Blues, Summer Catch, and Big Fat Liar. Tollin also directed Radio, the true story of "a high school coach and the developmentally challenged man whom he took under his wing." The film starred Ed Harris, Cuba Gooding, Jr. and Debra Winger. Most of it was shot in and around Walterboro using locals as extras. BIFF celebrates the film's tenth anniversary with a screening. Afterward Tollin and some "special guests" will take part in a discussion (moderated by yours truly) on the making of the movie. You never know who might show up at either of these things.
Saturday's highlights include the special presentation of the South Carolina Indie Grants Films sponsored by the state film commission. The annual Awards Ceremony closes out the 7th Beaufort International Film Festival. Much like the sequel to a successful blockbuster, Lowcountry Weekly's own Debbi Covington is back to cater the cocktail hour leading up to the awards. Once again, Saltus River Grill hosts the official After Party.
"That's part of your problem: you haven't seen enough movies. All of life's riddles are answered in the movies."
– From Grand Canyon (1991), Written & Directed by Lawrence Kasdan
Meanwhile in Los Angeles, last year's Best Director winner is already looking ahead to BIFF 2014.
"I'm wishing I could be there," says Felix Martiz. "Beaufort's such an amazing place – it's such an incredible, artistic town that has this vibe that's so appealing to a filmmaker."
Martiz' gritty, hand-held crime drama, Santiago, also garnered Best Actor honors for Jesus Guevara in the title role. Martiz is wrapping up nearly two years on the festival circuit with Santiago, finally hammering out a distribution deal for the film and working on a series of new projects. With more than a dozen film fests behind him, his time in the Lowcountry stands out.
"It was an amazing experience. Everyone was so welcoming, which was so cool because I'd never been there. Ron and Rebecca do a great job putting the thing together and the selection and quality of the films was just tremendous."
So, should we watch for his return in 2014?
"That is the aim, man. That is the aim."
TO BE CONTINUED…
Coming in the February 13th Issue of Lowcountry Weekly:
The complete BIFF Schedule of Events and Screenings
Exclusive Interviews With Filmmakers and Honorees
Check out our BIFF Bog at www.lcweekly.com and look for us at the festival.
Email Mark Shaffer at backyardtourist@gmail.com