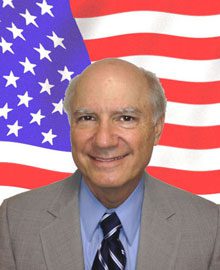 By Mark Shaffer
"You can dress it up, but it comes down to the fact that a movie is only as good as its script." — Curtis Hanson, Academy Award-winning Screenwriter, L.A. Confidential
Curtis Hanson knew what he was talking about. He and co-writer Brian Helgeland (Payback, Mystic River) walked away with Oscars in 1998 for adapting James Ellroy's complex noir cop novel, L.A. Confidential. It's an old joke in Hollywood that writers get no respect, but Hanson also directed L.A. Confidential, so his case is an exception to the rule.There's a scene in Robert Altman's searing 1992 Hollywood satire, The Player, that springs to mind. During a meeting studio executive Griffin Mill tosses arbitrary headlines out of the daily paper to his nemesis who instantly flips each into a slick pitch for a film complete with A-list stars attached.
Finally, Mill's had enough and ends it saying, "I was just thinking what an interesting concept it is to eliminate the writer from the artistic process. If we could just get rid of these actors and directors, maybe we've got something here."
Writers have always been a special component of the Beaufort International Film Festival.
Alfred Hitchcock once said, "To make a great film you need three things – the script, the script and the script." Each year in addition to handing out the award for Best Screenplay, BIFF spotlights the nominees and their craft with a Screenwriters Workshop & Table Read. We asked the three attending scribes to tell us a bit about themselves and their projects. Marcia Chandler Rhea and Margaret Ford Rogers fall into the category of "Distinguished BIFF Alumni." Both Charleston-based, award winning writers are long time attendees with trunks full of trophies between them. They first came to Beaufort as partners and co-nominees. Bernard Smith (above) is an attorney, author and former mayor of Mandeville, Louisiana. He's also a history buff who recently discovered the fantastic true story of one of Beaufort's most important historical figures, Robert Smalls, the former slave who became a hero of the Civil War and U.S. Congressman. He'll have a chance to meet his subject's great, great grandson on awards night.  

Bernard, as a first-time finalist, how did you come to submit to BIFF?
Smith: In my research on Robert Smalls, I discovered the BIFF and was eager to submit my script and play some small part in promoting the Robert Smalls story.
Marcia & Margaret: How many BIFFs is this and care to share a memory or two about your first?
Rogers: This will be my 8th BIFF! There were a few years I missed early on as my daughter's birthday always falls during the Beaufort festival. I went to Maryland instead.  I would have been there every year if I could.
Rhea: 2017 marks the 7th BIFF in competition and the 8th in attendance. Wow! Such great memories!
Rogers: I've been to many festivals and BIFF is always special. Ah, that first festival! The amazing thing for me is to see how the festival has grown. Marcia Chandler Rhea and I entered our script, The Carolina Storyteller that first year. The night of the awards it was freezing and the drive to Habersham was very long and unfamiliar. The dinner was held in a huge white tent and when I opened the flap to enter, I remember it was so lovely. Everyone was smiling…
Rhea: I remember the white tent with tables adorned with movie reels and popcorn boxes where the awards ceremony was held, and everyone who won was in attendance. It made for such a special night. I call it "the BIFF Golden Globes" moment where everyone circulated and did an intimate "meet and greet."
Pitch us in 50 words or less (preferably way less):
Smith: Robert Smalls' Great Escape is the story of a slave who defied the guns from Confederate forts and the ships of the Union blockade to abscond with a Confederate war ship to become the most celebrated African-American of the Civil War.
Rogers (right): Deadly Colors (co-written with Dane Krogman): A lovely and
gifted young muralist has no idea she is the next target of a sophisticated snuff film ring. Amidst the color and chaos of Miami's Little Havana, a skeptical detective and a savvy auto-parts junk man, have little time to waste in finding the killers.
Rhea: African Connection – I wanted to do an action thriller based on several interviews
and meetings I had with former government agents. I became intrigued with covert
operations, cover-ups and the truth. I wanted to explore the moral struggles of these
agents and what they had to endure emotionally and physically to carry out their
dangerous missions. The drama came when the missions threatened not only their
lives but the lives of their wives and children.
This year's scripts cover a wide range of topics. What drew you to the story you wrote?
Rogers: Ha! My dark side.
Smith: I was drawn to the story when I discovered the absolute lack of wide-spread public awareness and knowledge of the incredible feat by Robert Smalls and his small gallant band.  I feel that he is and certainly should be currently recognized as the most, or one of the most, celebrated African-Americans of the Civil War.  This was a man who was singled out by the Confederacy with a bounty on his head, travelled to meet with Abraham Lincoln, and later was jailed for his efforts for the former slaves of South Carolina after the war.  He fought in numerous battles, suffering grievous wounds but never surrendering.  His was to and for an idea and not simply an individual action for his own personal freedom.  And his heroism was beyond race, but the dazzling example of what every person should aspire to for a noble and just cause.
Bernard: Your screenplay deals with an immensely important local historical figure. Have you been here before and what are your thoughts on visiting Robert Smalls' hometown? 
Smith: I've been to Charleston several times but have never visited Beaufort, although I've communicated with its local museum for background.  I'm immensely excited to be going to Robert's hometown and having the opportunity to visit some of the historic sites of which I know only know from books.
Unlike most film festivals, we give the screenwriters an evening in the spotlight complete with real actors reading your words on stage. This also means you've got to pluck a few pages that clearly highlight the work. How do you choose?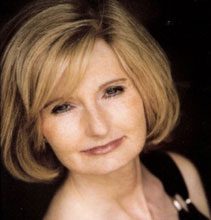 Rhea (left): I try to choose a dramatic moment in the script that gives a hint of the characters and action to come.
Rogers: I always try to find a scene that fits the required pages to be submitted. I hate breaking up scenes in a table read. I also try to find a scene that has few action lines so that the flow of dialogue isn't interrupted frequently. From that little mix I just choose what I think is the strongest in reflecting characters.  I love the table read and Ron and Rebecca have been such supporters of screenwriters.   
Smith: I've sent scenes that choke me up every time I read them.  It may sound puerile, but I get emotional when I mentally transpose myself into the shoes of Robert Smalls.  Our own modern-day struggles pall when we really, really, think about what he and others similarly situated endured.
It's been said that to write great scripts, you've got to read great scripts. Is there one screenplay you consider The Gold Standard?
Rhea: All the President's Men. The search for the truth has always been a fundamental concept
in my writing. Fantastic script, especially with the news room in the light with most of the other
action in the dark. Also, "The Great Escape" for the perfect ensemble cast of characters – great acting, writing and directing – great everything!
Rogers: Ha! For me, Casablanca will always make my heart sing.
Smith: Being a lawyer, I'm drawn to Amistad.  I recently visited for my third time the actual courtroom where the trial was held and was once more spellbound.  I could hear John Quincy Adams' thundering his denunciations of the injustice, which must have reverberated through that small room like the crash of canons.
Tougher: Action or dialogue?
Smith: A screenplay is meant for the screen, which in turn means the viewer's attention must be paramount else the message is lost.  The Robert Smalls story is hopefully a balance between dialogue and action.
Rhea: Action, though this year's script is an action thriller – I just kept thinking about what images I would like to see on the screen while writing it. They exploded in my mind and helped me maintain the level of tension that I needed throughout the script.
Rogers: A no brainer here. Dialogue. 
WHERE & WHEN
The Screenwriter's Workshop & Table Read takes place at the USCB Center for the Arts, 7pm Thursday February 16th preceded by a wine & cheese reception. For more information, visit www.beaufortfilmfestival.com