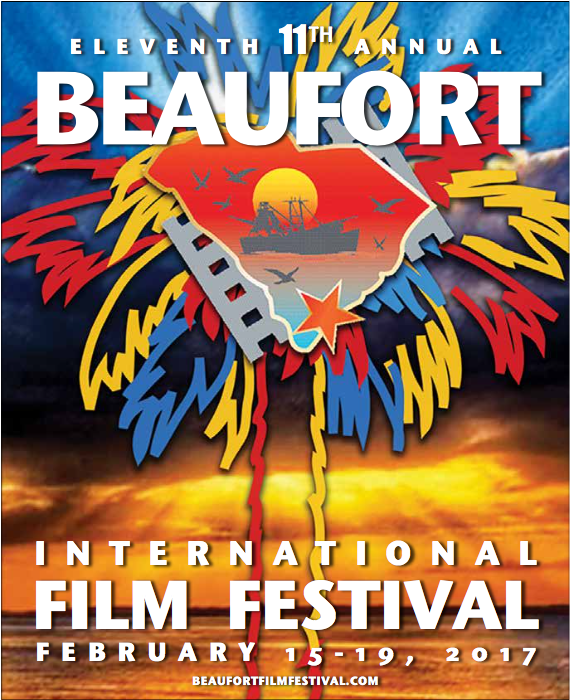 What Women Want (or "The Sound of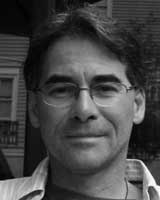 Breaking Glass," metaphorically speaking)
By Mark Shaffer

"If there's specific resistance to women making movies, I just choose to ignore that as an obstacle for two reasons: I can't change my gender, and I refuse to stop making movies." – Kathryn Bigelow, Academy Award Winning Director, The Hurt Locker
When Kathryn Bigelow accepted the Oscar for Best Director at the 82nd Academy Awards for The Hurt Locker she smashed one hell of a glass ceiling. No woman had ever won in that category. In 81 years.
The sound of metaphorical breaking glass over at the Directors Guild of America heralded the moment as Bigelow preceded her historic Oscar win by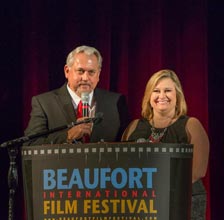 becoming the first woman to take home the DGA trophy, as well. But Hollywood is fickle. Three years later her follow-up, Zero Dark Thirty – the gripping account of the hunt for Osama Bin Laden – garnered five nominations including Best Actress and Best Picture. Bigelow's name was missing from the directing category. Change comes slowly to old institutions. Perhaps that is why at the ripe old age of eleven, the Beaufort International Film Festival takes pride in its diversity. For Festival runners Ron and Rebecca Tucker (right), 2017 has become "The Year of the Woman." (Read Margaret Evans' article here.)
"We've got more female directors than ever," says Rebecca. "And a lot of the have female producers, as well."
Four of the six features in competition are directed by women and women are well represented across the categories. And one of them already has an Oscar. Brenna Malloy of Dodge College won a 2016 Student Academy Award for her short film, Rocket, set in the 1950's world of dirt track racing.
"And of course, we're honoring Julie Dash (left) and screening the restored 25th anniversary of her film Daughters of the Dust," says Ron, "which was shot here, right out on St. Helena."
For the film's 25th anniversary re-release last November, New Yorker critic Richard Brody wrote, "The year's best and most original movie was made in 1991 and is returning today…. It's a movie that runs less than two hours and feels like three or four—not in sitting time but in substance, in historical scope and depth of emotion, in the number of characters it brings to life and the novelistic subtlety of the connections between them, in the profusion of its ideas and the cinematic imagination with which they're realized, in the sensuous beauty of its images and sounds and the indelibly exalted gestures that it impresses on one's memory." The film screens Saturday, February 18th followed by a post screening discussion. Advance ticket purchases are recommended for this event. During Sunday's Awards Ceremony Dash picks up the inaugural Robert Smalls Merit & Achievement Award, named for the Beaufort native and former slave who became a Civil War hero and U.S. Congressman. His great, great, grandson will present the award to Dash.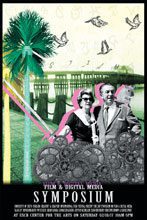 "Another thing that sets this festival apart is the Digital Media Symposium we're offering in conjuction with USCB," says Rebecca. (read more at www.lcweekly.com/film/4606-the-illusionists) The first annual Film and Digital Media Symposium takes place Saturday, February 18 in a state of the art classroom just down the hall from the auditorium. The day features a series of 40-minute talks by media professionals and educators followed by a short Q&A session. Each presentation is free and open to the public but seating is limited to 25 attendees per talk on a first come, first serve basis. The event will be beamed to a corresponding classroom on the south campus.
"This establishes a strong educational component to the festival which is something we've wanted to do for years," says Ron.
This year's festival has also been extended by a day, something the Tuckers have been considering for a while. The expanded schedule moves the awards ceremony from Saturday night to Sunday, allowing three full days for screenings and clearing a day for the filmmakers to get out and experience the Lowcountry.
"We have more filmmakers sticking around from start to finish than ever before," says Ron. "We've got alumni filmmakers who want to make films here. And that's what it's all about: showcasing Beaufort as a film site. We've got six great features this year and none of them
cost five million dollars. It can be done. And what better place to do it?"
TICKET MASTERS
Individual tickets and all events passes are easily purchased online at www.beaufortfilmfestival.com/tickets or at the Beaufort Regional Chamber Visitor Center in the Arsenal on Craven Street. Tickets for each screening are also available at the door, says Rebecca Tucker. "It's just like going to any other movie. Tickets are $6 per screening, whether it's a short or a feature." Day passes and all events passes are best buys for those planning to take in more than a few flicks at a time.
Lowcountry Weekly is proud to be the principal multimedia partner of the Beaufort International Film Festival. So, welcome, Dear Reader to the 11th annual BIFF. If you're visiting from out of town let your innkeeper, bartender, server, shop attendant and festival volunteers know what brought you here. Be sure to drop by the Lowcountry Weekly desk in the lobby to say "hey" and grab some official LCW swag. Meanwhile, grab a bag of popcorn and save us a seat on the aisle.
GET BIFF ONLINE
Check us out on Facebook, Instagram and Twitter and visit LowcountryWeekly.com for videos, interviews, and behind the scenes exclusives.
Check out previews and more at www.beaufortfilmfestival.com