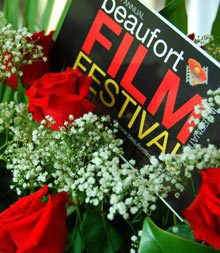 The 6th annual Beaufort International Film Festival gets a new home and a fresh attitude.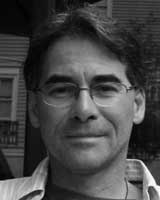 Ron Tucker is worried. For the sixth year running, the Executive Director of the Beaufort International Film Festival is concerned about the same things that kept him up nights prior to the very first festival.
"I worry about a lot of stuff," he says, "but mostly I worry that no one will show up."
If the previous five festivals are any indication, Tucker can cast those fears aside. Each year the Beaufort International Film Festival has grown. Ticket sales and attendance have routinely doubled and submissions have poured in from across the planet, as have the filmmakers. Submissions for 2012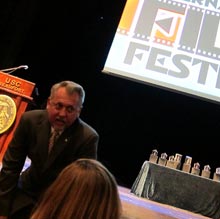 came from Greece, Australia, Spain, the United Kingdom, Japan, India, South Africa, Canada, Peru and the U.S. South Carolina is well represented this year with two Shorts produced through the South Carolina Film Fund, the documentary Awaken the Dragon produced by Liz Oakley of Charleston, and the feature film Happy New Year directed by former Spartanburg resident K. Lorrel Manning.
Tucker's proud of the fact that with each festival the quality of entries has improved. Last year's crop of short films was particularly strong and some serious bonding took place among the filmmakers.
"We've been following some of them through the social media – Benjamin Busch (Bright), Seth Boggess and Natasha Warloe (Left Alone) – as they continued around the festival circui
t," he says. "These films that premiered here have gone on to compete and win in major festivals like Cannes. Ben's been to Guam. They've gone around the country and the planet and they've won a lot of awards. That's a good feeling."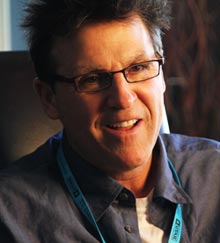 Along with the continued trend in quality, another is repeat business. Last year Kevin Breslin's Living For 32 provoked strong debate on gun control in the aftermath of the Virginia Tech massacre. Breslin's back with #WhileWeWatch, an unflinching look at the media revolution born out of the Occupy Wall Street movement in Zuccotti Park. The film is a world festival premier and is being called one of the most important documentaries in recent years. Breslin plans to fly in from New York.
Previous BIFF award winners (and frequent attendees) Jon Schwab and Gary Weeks will fly in from London and L.A. respectively. Producer Schwab has the short films 2 Minutes and Beast in competition while the multi-talented Weeks is a double threat with a pair of scripts in the finals.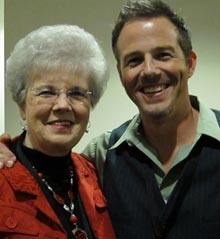 Word of mouth is both viral and vital on the film festival circuit. The filmmakers continue to spread the word on this intimate little festival beneath the Spanish moss and live oaks. A case in point for this year's BIFF is the feature film, Santiago, directed by Felix Martiz and a chance meeting in Mexico. Beaufort writer and three-time BIFF screenwriting finalist, Teresa Bruce, was a finalist in the Oaxaca International Independent Film and Video Festival.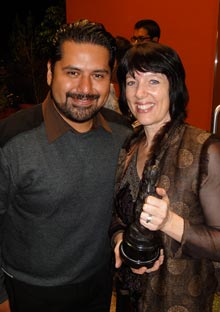 "That's where I met Felix and saw his film and the reaction it was getting from that audience," she says. Bruce and her husband, photographer Gary Geboy, were blown away by Martiz' film. "We thought, wow, we should really see if he'd be interested in submitting to BIFF." He was.
"What Santiago represents is truly independent film – real guerilla filmmaking," says Tucker. "They didn't have clearances, passes or permits. They rehearsed the scenes, knew the lines and just showed up, set up the scene, shot it and got out." The story has to do with an actor who hires a film student to document a day in the life of a drug-dealing pimp – Santiago. The performances coupled with the run and gun style of filmmaking, charge the movie with an adrenaline-fueled rush of unpredictability.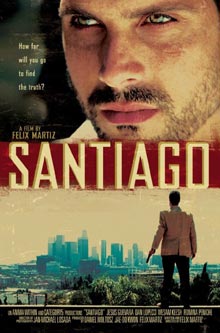 Martiz flies in from Los Angeles to host a screening of Santiago on opening day. Bruce and Geboy will pick him up at the airport. "He's very excited. He's never been to the South," she says, "and filmmakers are drawn to it. I think the South is culturally our most iconic area of America. It's the place where you want to set things. And this dovetails nicely with what Ron Tucker's trying to do – recall just how special Beaufort was during its glory days of filmmaking and how special it still is."
Following Martiz' film, Bruce and her fellow screenplay finalists will take part in the second annual Screenwriter's Table Read, a surprise hit at last year's festival. This time around, Bruce brings a bit of her own international cache to the festival with a Best Screenplay trophy from Oaxaca.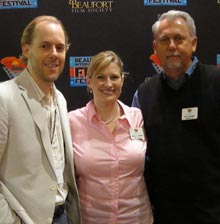 The 2012 edition of BIFF marks a significant milestone for the festival. In the Hollywood vernacular the festival is getting a "reboot." After several years at a venue on Lady's Island, the festival moves to the Center for the Arts at the University of South Carolina's historic Beaufort campus. It is no coincidence that the Beaufort Film Society – BIFF's parent entity – flies its flag just across Carteret Street. The new venue means festival attendees can walk to and from downtown hotels, B&B's, shops, bars and restaurants. BIFF is finally on the right side of the river. "That's right," says BFS President, Rebecca Berry, "no one has to deal with the bridge this time."
Tucker agrees. "I think you'll see more people venture downtown and make it into the shops and restaurants. We start early in the morning and run into the night, so I think this location will make it easier for people to slip off and come back quickly. And the need to move into a larger venue is a sure sign the festival is growing."
"We're excited about them being here," says Center for the Arts Executive Director, Bonnie Hargrove.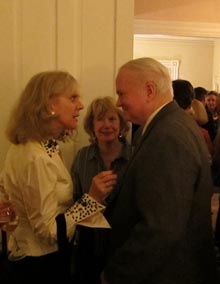 In the brief span of about eighteen months Hargrove has positioned the Center as a hub for the visual and performing arts in the region. In 2010 digital upgrades to the facility packed the house with Hi-Def broadcasts of The Metropolitan Opera. This fall Hargrove signed on with Emerging Cinemas, offering first run independent cinema on a weekly basis. All the pieces were in place.
"We've been hosting the BIFF awards ceremony for the last two years and we've loved having them," she says. "We're also moving more toward Media Arts and film as this becomes an arts campus.
We have 461 seats and all the equipment they normally have to rent and haul in for each event. And this gives us a chance to work with some of the filmmakers and hopefully host some workshops and get the university students involved. We knew it would be a great fit for BIFF."
"Our biggest challenge now is to get the word out," says Tucker. "We're going from a 163 seats to nearly 500. So our biggest push now is to get as many people in those seats as we can."
Other changes for the 2012 festival include more awards based on surveys and audience input from past events. This year's BIFF adds an Audience Choice Award as well as acting and directing trophies.
"From a festival director's point of view, there's a better chance the people involved with a film will attend if there's a possibility of taking home an award," Tucker explains. "So we've added Best Performance, Best Director and Audience Choice awards."
This year's trio of festival honorees include Oscar nominated and Emmy Award winning film editor, Craig McKay and legendary stuntman Cal Johnson. The Jean Ribaut Award for Excellence in Acting goes to an actor whose roles include the Reverend Jim Jones, Deadwood's malevolent Cy Tolliver and Curly Bill Brocius in Tombstone (see sidebar).
Sometimes even festival directors get to be fans.
"I've been a Powers Boothe fan since he played Jim Jones in The Guyana Tragedy," says Tucker.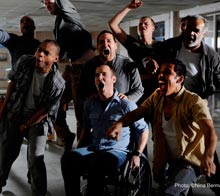 "Tombstone sold me forever."
For now though, as the countdown continues to the opening gala, all energy is focused on pulling off what always seems to be impossible.
"We've raised the bar so high that we have to work hard not to slip," says Tucker.
"We're not letting the grass grow under our feet. We want to grow the festival and now we've got the perfect place to do it."
2012 BIFF HONOREES
And the Jean Ribaut goes to…
Powers Boothe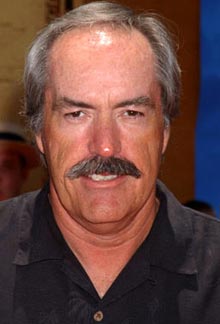 Jean Ribaut Award for Excellence in Acting
His work in major motion pictures includes Southern Comfort, Red Dawn, Nixon, Men of Honor, and Tombstone just to name a few. He appeared most recently as Vice-President Noah Daniels in the TV series 24 and the Cy Tolliver in Deadwood. Academy Award Nominated Actor, Tom Berenger will present the award. Boothe and Berenger appear together in the Kevin Costner-produced History Channel mini-series Hatfields and McCoys.
Boothe won an Emmy in 1980 for his unnerving portrayal of the Reverend Jim Jones in The Guyana Tragedy. The Screen Actors Guild was on strike and members boycotted the ceremony. Boothe was the only winner in an acting category to attend. "This is either the most courageous moment of my career or the stupidest," he said. "I also thought long and hard whether or not I would attend, but I came here because this is America and one must do what one believes. I believe in the Academy. I also believe in my fellow actors in their stand."
Cal Johnson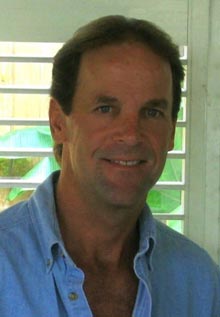 Jean Ribaut Award for Excellence in Stunt Coordination for Film and Television
Johnson is a stunt coordinator, stuntman, and actor with more than 20 years' experience and has worked with directors like Robert Redford, Ridley Scott, Barry Levinson, and Robert Altman. He's stunt doubled for the likes of Matt Damon, Kenneth Branagh, William Macy, Mark Hamill, Robert Duvall, and many others. Johnson skills include martial arts, gymnastics, precision driving, skydiving and scuba diving. He's also taken more than 2,000 falls from heights up to 150 feet.
A sample of Johnson's credits include Hannibal, Die Hard with a Vengeance, Leatherheads, The Legend of Bagger Vance, Forces of Nature, Talladega Nights: The Ballad of Ricky Bobby, The Patriot, Wedding Crashers, The Walking Dead, Zombieland, The General's Daughter and Sweet Home Alabama. His recent projects include the mini-series Coma for A&E, the award-winning Lifetime television series Army Wives, now in their 6th season, and the Golden Globe winning Showtime series Homeland.
Craig McKay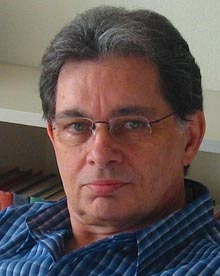 Jean Ribaut Award for Film Editing
Mr. McKay is an award-winning feature film editor, director, and executive producer. McKay has twice been Oscar-nominated for his work on Reds and The Silence of the Lambs. He won an Emmy for NBC landmark mini-series Holocaust. He's edited more than fifty films including Philadelphia, The Manchurian Candidate, Cop Land, Maid in Manhattan, and Robert Redford's The Conspirator.
His directing credits include the Emmy Award-winning Bubbe Meises, Bubbe Stories for PBS and HBO's Subway Stories The Red Shoes, written by John Guare. Story consultant credits include Bravo's Haiti: Dreams of Democracy, Academy Award-nominated Mandela, and PBS's award-winning Witness: Voices from the Holocaust.
McKay has served as a creative advisor at the Sundance Institute Filmmaker's Lab and is also an executive producer of the award-winning feature-length documentary A Normal Life.
He is a member of the DGA, AMPAS, WGAE and Local 700. McKay has been elected to membership in the American Cinema Editors.
The Beaufort Film Society (BFS) is a nonprofit, 501(c) 3, member-supported organization, dedicated to providing the highest levels of entertainment and education to the public from all areas of the film industry.
GET MORE INFO
The 6th Annual Beaufort International Film Festival runs February16th – 19th at the USCB Center for the Arts.
Keep up with festival news, events and buy event passes and tickets online at www.beaufortfilmfestival.com
Find out more about the Beaufort Film Society at www.beaufortfilmsociety.org
Follow BIFF online via the FILMFIX Blog at lcweekly.com and on our Facebook page.
Email Mark Shaffer at backyardtourist@gmail.com