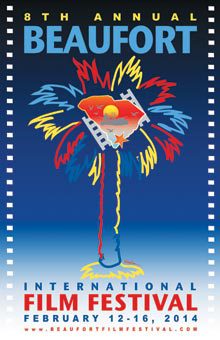 Four Questions for Some Return Contenders at the Beaufort International Film Festival

Part of the fun and charm of The Beaufort International Film Festival is the campus-like camaraderie that develops among the filmmakers and festivalgoers. It's also a major reason BIFF has such a dedicated and enthusiastic group of "alumni." While none rival Gary Weeks' number of nominations and appearances, we ran down a group of this year's returnees and zipped off four simple questions to try and gauge what keeps bringing them back.
Sheila Watson and husband/partner Tony Watson base their Tidal Creek Productions in Charleston. They are finalists in the Screenplay category for "Fox-Tare Two-Eight." Previous Screenwriting winner, Marcia Chandler Rhea, is also based in Charleston. She's a finalist for "Stargazer" along with co-writer Leonard DiAsio. Daniel Jones' performances have become a BIFF staple. He stars in the Short Film finalist "A Lasting Sorrow." V.W. Scheich & Uyen Le are in the hunt for Best Screenplay this year. Last year the Los Angeles-based couple won Best Short Film for "Wallenda." Director/Producer Jesse Veverka works out of Brooktondale, New York. He represents Veverka Bros. Productions, once again up for Best Documentary. And finally Austin Taylor out of the University of North Carolina School of the Arts returns for a possible – and unprecedented – fourth consecutive Animation trophy.

Q: What first brought you to BIFF and what was the experience like?
V.W. Scheich & Uyen Le: We first came to BIFF in 2013 because we met Ron Tucker at the 2012 Charleston International Film Festival where we screened "Wallenda." Ron spoke very highly not only of BIFF and the excellent caliber of its films but also of the tremendous support from the Beaufort community. We were intrigued and had to come see for ourselves. When we arrived in Beaufort in 2013 for the festival, we discovered that everything Ron said was 100% true. BIFF is a truly wonderful festival with friendly audiences, good films, fun events and enthusiastic volunteers. We had the best time at BIFF!
Jesse Veverka: I first came to BIFF in 2011 with my documentary feature, "China: The Rebirth of an Empire," and had a wonderful time. From the great hospitality and friendly setting to the superb organization and attendance BIFF was one of the best festivals I attended while touring with my film.
Sheila Watson: My husband and I attended last year. We submitted a screenplay for the competition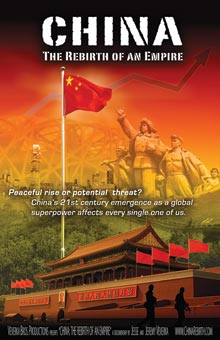 and were delighted to discover we'd made it to the finals. It was energizing for us to mingle among other creative people who are also passionate about their work.
Austin Taylor: When I first arrived to Beaufort, I was so nervous about the festival I couldn't even notice how beautiful and historic this town is. As soon as I walked through the doors Ron and Rebecca made me feel at home. I think that was a great introduction to this festival, because every year since has been no different.
Marcia Chandler Rhea: I knew from the very beginning (2007) that BIFF was destined to become a very special festival. Having attended festivals like Cannes, I could see that Beaufort possessed all the makings of a desired destination for writers, actors, producers and directors. The experience, well, what can I say? Exciting and exhilarating. I brought home the Best Screenplay Award, which later lead to an option on the script. Ron Tucker and his team in that first year literally rolled out the red carpet. I said I would be back, and this is my 4th nomination. Truly humbling!
Daniel Jones: My first experience with the BIFF was in 2012. "The Road to Jacob" was an official selection. Director Matt Allen and I were extremely proud to be playing the festival because we had heard so much about BIFF and it's rapidly growing reputation as a "Must Attend" festival. The icing on the cake was being nominated in the Best Student Film category, which we won. But what I remember most is hanging out with Powers Boothe at the after party talking about acting and a mutual love for filmmaking. It is my fondest memory of any festival.

Q: BIFF made the list of "25 Coolest Film Fests" this year. If you had to pick a reason why, what would it be?
Jesse Veverka: BIFF is outstanding in a number of ways, but if I had to pick one I would say the sense of community – the enthusiasm of the organizers, the passion of the filmmakers, and the intimacy of Beaufort itself combine to make BIFF cool indeed.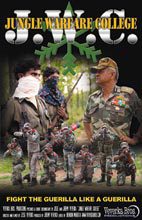 Marcia Chandler Rhea: It's "The Coolest" because of the intimacy of the festival. You aren't lost in a sea of people. You really get to know your fellow industry colleagues and "cool" because the directors of the festival, Ron and Rebecca Tucker are genuinely interested in your work and promote it whenever they can.
Sheila Watson: I'd say part of it is the location. Beaufort is a beautiful town ("little sister of Charleston" is how I've heard it described and as someone from Charleston, I'd say that's accurate). There's also the overall focus on fun and celebration that makes it cool.
Daniel Jones: Ron and Rebecca Tucker, the city and people of Beaufort, and the dedication to showing only the best films. I have had the honor to be associated with films that made the prestigious "official selection" three years consecutively: "The Road to Jacob" in 2012, "Dawn" in 2013, and again this year with "A Lasting Sorrow." I would say the rest of the world is simply discovering something those of us who have attended BIFF have known for years.
V.W. Scheich & Uyen Le: One of the main reasons that BIFF made the list of "25 Coolest Film Fests" this year is because of the tremendous support the town of Beaufort gives to the festival. Everyone we spoke to in Beaufort loves films and filmmakers and it shows in their warmth and excitement at the screenings.
Austin Taylor: BIFF is just so down to earth and the people are friendly and stoked about filmmaking. I've had so many inspirational conversations with guest artists, fellow student filmmakers, and audience members alike. It's a great way to recharge and be reminded of the fulfilling experience of talking shop with people who really care about this stuff. It's no wonder why BIFF has been named one of the top 25 coolest film fests. It's the people who make that a reality.
Q: Tell us about the project that brings you back this year?
Daniel Jones: I am happy to be returning this year for the screening of "A Lasting Sorrow." It is my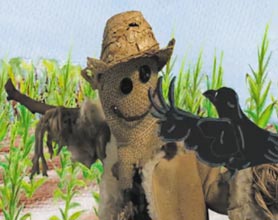 first time working with writer/director David Geary, and by far my most challenging role to date for many reasons. It was also my third film with Michael Lloyd, who was named as an emerging cinematographer in 2012 and 2013 by the Cinematographers Guild. It is a visually beautiful film and I am excited to see the reactions of the audience after the screening on Thursday.
Jesse Veverka: I'm excited to return to BIFF with my newest documentary short "Jungle Warfare College" about the Maoist uprising in central India. Next year I hope to return with "Passfire," my new feature documentary on fireworks.
Marcia Chandler Rhea: "Stargazer" is a contemporary story, a screenplay, about a woman who desperately needs a second chance in life. She needs forgiveness for the terrible choices she's made in the past. As she seeks this forgiveness, she eventually discovers that there is more to life than her own self-absorbed little world. Redemption and reconciliation are at the heart of most of my work. I write stories that try to say something relevant about the human condition by creating characters that represent the human equation in all of us.
Sheila Watson: It's a screenplay called "Fox-Tare Two-Eight," a supernatural thriller set in Charleston. The logline reads: "When long-lost ships and planes begin appearing off the coast – including the infamous Flight 19 – a jaded investigator battles military brass and a vindictive ex-wife to stop a bomb-laden ship that he claims will appear next." We've converted the story into a novel, which we're also marketing. We loved the characters so much that we've written a sequel to it!
Austin Taylor: This is the fourth year I've been honored to attend BIFF as a guest filmmaker. This year I'm showcasing my fourth year thesis stop motion animation from UNC School of the Arts. "Death and the Robot" is a friendship story on the surface, but it's also an exploration of mortality and a meditation on how a legacy can live on for many lifetimes. It's a movie we're all really proud of, and we're so excited to bring it to Beaufort.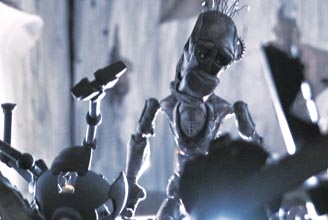 V.W. Scheich & Uyen Le: This year we are back at BIFF with our original feature length script entitled "Pawn." It's the story of a life-changing friendship that develops between an inmate and a corrections officer over a game of chess behind the bars of Ypsilanti State Penitentiary in 1965. During the game, each man struggles with the personal events and decisions that led him to his place in life. Sacrifices are made and lives are lost as this game of strategy ends in regret, remorse . . . and eventually in rehabilitation.
Q: Apart from taking home a trophy, what are you most looking forward to during your stay in Beaufort?
Sheila Watson: Meeting the other attendees and the finalists, getting caught up in the energy and excitement, seeing the shorts and films selected this year – and most of all, hearing a table read of part of our screenplay!
V.W. Scheich & Uyen Le: Oysters! We found so many delicious restaurants in Beaufort and we're looking forward to enjoying them again. We also love attending a film festival that is focused on appreciating the films and meeting the filmmakers, not on the competition. We made a few friends last year at BIFF and can't wait to see them again, in addition to meeting new filmmakers this year.
Jesse Veverka: Seeing old friends and enjoying Beaufort's Southern charm!
Austin Taylor: I'm so looking forward to seeing everyone in Beaufort. I anticipate many genuine conversations on crisp techniques, new philosophical perspectives, and contemplations on the heart of what makes movies great – storytelling!
Daniel Jones: Making new friends, seeing old friends, and enjoying everything Beaufort has to offer.
Marcia Chandler Rhea: Wow! Great Question! I am looking forward to seeing old friends and making new ones . . . hopefully to generate some "buzz" on the script to get it produced. Who knows? The possibilities and connections are endless.