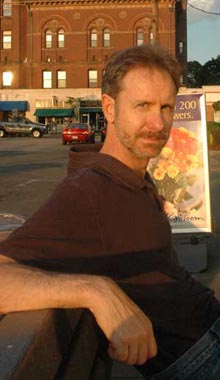 The inaugural Pat Conroy Literary Festival is finally upon us, bringing literary stars to Beaufort from all over the South for an exciting series of workshops, presentations, performances, panel discussions, film screenings, and social events centering around the USCB Center for the Arts.
            Shining bright among those stars is Ron Rash, a central figure in this year's festival. Rash is the author of the 2009 PEN/Faulkner Finalist and New York Times best-selling novel Serena, in addition to six other novels, most recently Above the Waterfall and The Risen. He is also the author of five collections of poems and five collections of stories, among them Burning Bright, which won the 2010 Frank O'Connor International Short Story Award, and Chemistry and Other Stories, which was a finalist for the 2007 PEN/Faulkner Award. Twice the recipient of the O. Henry Prize, Rash teaches at Western Carolina University.
            Several events at this year's Conroy Festival will focus on Rash's work, including, but not limited to: a USCB Authors Luncheon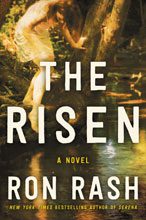 with best-selling novelist Mary Alice Monroe; "A Rash of Stories" performed by actress Barbara Bates Smith and musician Jeff Sebens; a film screening of The World Made Straight (adapted from Rash's novel); and a discussion with Rash, himself, moderated by local poet/novelist Ellen Malphrus. (See www.patconroyfestival.com for details.)
            During this discussion, Rash is sure to hone in on his new novel, The Risen. Here, in his own words, the author explains the story behind the story:
            "Twenty years ago a murder occurred that haunts me still. A female college student was strangled, her body thrown into a lake. The last persons to see her alive were two male college students who had been with her the previous evening. They claimed the young woman, having gotten angry, decided to walk the several miles back to campus. Their alibi aroused a great deal of suspicion but no one was ever charged. Nevertheless, I've since wondered what it would be like to get away with such a crime but knowing an accomplice could at any time expose the truth. As time passed, would your worries lessen or perhaps intensify? Would you keep yourself in touch with the other person or distance yourself from him? I was so troubled by these questions that I occasionally dreamed that I was such a murderer, and fearful that I might finally be exposed. I knew I would write about this subject, but it was only two years ago that I found a way to tell the story by focusing on two brothers.
            "The Risen is the novel that these musings brought forth, as well as an act of homage to Fyodor Dostoyevsky, a novelist whose work has profoundly influenced me since age fifteen when I first read Crime and Punishment. Interestingly, the dream I had about my being a murderer has not reoccurred since I began working on The Risen. On a more eerie note, the week I turned in my copyedit, the syndicated television show Crime Watch Daily had a segment about the murder, which brought forth a renewed effort from the local sheriff to solve the case. As of now, no one has been charged with the crime."
As of publication, tickets were still available to several Pat Conroy Literary Festival events, including those mentioned above, but they were going fast. Other great events are FREE to the public. Please visit www.patconroyfestival.com for more information and a full festival schedule.