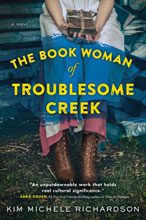 The third annual Pat Conroy Literary Center Lowcountry Book Club Convention is an inviting series of educational conversations and fellowship programs for book club members and those considering joining a book club.
On Saturday, September 28, this free public event will be presented by the Conroy Center in partnership with the Technical College of the Lowcountry and NeverMore Books, from 10:00 a.m. to 4:00 p.m. in MacLean Hall (104 Reynolds St., bldg. 12) of TCL's Beaufort campus. On Sunday, September 29, at 5:00 p.m., an additional session will be held at First Presbyterian Church of Hilton Head (540 William Hilton Pkwy). 
         The Lowcountry Book Club Convention is funded in part by a generous gift from the Pulpwood Queens Book Club, the largest book club in the U.S. Free advance registration is now open at https://lbcc3.bpt.me. For $20, participants can also opt for a gourmet lunch buffet catered by Debbi Covington. 
         Keynoting the Lowcountry Book Club Convention this year will be Kim Michele Richardson,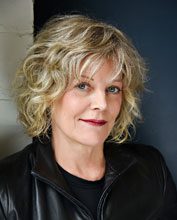 author of the historical novel The Book Woman of Troublesome Creek, in conversation with fellow novelist Bren McClain, author of One Good Mama Bone, winner of the Willie Morris Award for Southern Fiction.  
         Selected as one of Oprah's "Buzziest Books" of 2019, Richardson's novel explores the remarkable history of the New Deal-era Pack Horse Library Project by which inspirationally brave roving female librarians brought the transformative gifts of education, communication, and inspiration through books to rural populations across treacherous terrain in dangerous times. The CharlestonPost & Courierpraised, "The novel espouses a welcome faith that books, when freely and equally available to all, have a remarkable capacity to heal and redeem our spirits as well as enrich and embolden our imaginations…. The Book Woman of Troublesome Creek is a timely and necessary novel, certain to find an enthusiastically loyal following among book clubs, for whom it offers myriad opportunities for engagement, and with librarians and library patrons, for whom it is a heartrending hero's tale."
         The Lowcountry Book Club Convention will also include the Conroy Center Book Club discussion of Beach Music, led by Lowcountry Weekly publisher and columnist Margaret Evans (who served as Conroy's research assistant for the novel). This session is offered as a model for effective book club engagement as well as part of the Conroy Center's ongoing monthly discussions of all twelve of Conroy's books. 
         The Pulpwood Queen herself, Kathy L. Murphy, will join this year's convention, first to discuss her own inspirational story of creating and championing a book club with more than 700 chapters nationwide (and a few overseas as well) with interviewer Kacey Kowars. Afterwards, Murphy and Kowars will be joined in a panel discussion of the Pulpwood Queens Book Club experience through the eyes of several fellow authors whose books have been named official selections of the club: Bren McClain, Mary Ann Henry, Kathryn Taylor, and Conroy Center executive director Jonathan Haupt.  
         Books will be available for sale and signing throughout the day, thanks to NeverMore Books. A book club idea exchange will also be moderated during the convention's lunch. 
         This year's Lowcountry Book Club Convention will also include a bonus session, also free and open to the public. On Sunday, September 29, at 5:00 p.m., First Presbyterian Church of Hilton Head Island (540 William Hilton Parkway) will host a panel discussion of Our Prince of Scribes: Writers Remember Pat Conroy, featuring contributing writers Kathy L. Murphy, Bren McClain, Stephanie Austin Edwards, and David Lauderdale in conversation with the essay collection's co-editor Jonathan Haupt. A book signing will follow the discussion. 
         Our Prince of Scribes,edited by Haupt and Charleston novelist and artist Nicole Seitz, features the remembrances of 67 writers mentored, inspired, championed, and befriended by the late Pat Conroy, author of The Water Is Wide, The Great Santini, The Lords of Discipline, The Prince of Tides, and other books. The collection has been honored with an Independent Publisher Book Award for Best Regional Nonfiction in the Southeast and an International Book Award for Best Anthology. To date, more than 50 of the contributing writers have participated in an ongoing series of discussions and signing for the collection across the South. Book sales help support the year-round educational mission of the nonprofit Pat Conroy Literary Center.    
         TripAdvisor's top-ranked destination in Beaufort, the nonprofit Pat Conroy Literary Center is located at 905 Port Republic Street in historic downtown and open to the public from noon to 4:00 p.m. on Thursdays through Sundays. The Conroy Center is South Carolina's first affiliate of the American Writers Museum and second American Library Association Literary Landmark. Through its interpretive center, year-round educational programs, and annual literary festival, the Conroy Center preserves and continues the literary legacy of Pat Conroy (1945–2016) as a teacher, mentor, advocate, and friend to readers and writers alike. To learn more about the Conroy Center, please visit www.patconroyliterarycenter.org.
LOWCOUNTRY BOOK CLUB CONVENTION | SCHEDULE OF EVENTS
Saturday, September 28, Technical College of the Lowcountry (104 Reynolds St., Bldg 12)
10:00–11:00 a.m. Pat Conroy Literary Center Book Club: Beach Music, with discussion leader Margaret Evans (Lowcountry Weekly)
11:15 a.m.–12:30 p.m. Keynote: Kim Michele Richardson (The Book Woman of Troublesome Creek) in Conversation with Bren McClain (One Good Mama Bone)
12:30–1:45 p.m. Lunch catered by Debbi Covington | Book Club idea exchange | Book signing in partnership with NeverMore Books 
2:00–2:30 p.m. Meet the Pulpwood Queen, Kathy L. Murphy (The Pulpwood Queens Tiara-Wearing Book-Sharing Guide to Life) interviewed by Kacey Kowars (A Celebration of Words and Another Celebration of Words) 
2:30–3:30 p.m. Pulpwood Queens author panel: Kathy L. Murphy, Kacey Kowars, Bren McClain, Mary Ann Henry (Ladies in Low Places), Kathryn Taylor (Two Minus One) and Jonathan Haupt (Our Prince of Scribes: Writers Remember Pat Conroy)
3:30–4:00 p.m. Book Signing with the panelists in partnership with NeverMore Books
Sunday, September 29, at 5:00 p.m., First Presbyterian Church of Hilton Head Island, 540 William Hilton Parkway
5:00–6:00 p.m. Panel discussion of Our Prince of Scribes: Writers Remember Pat Conroy: Kathy L. Murphy, Bren McClain, Stephanie Austin Edwards, and David Lauderdale, moderated by Jonathan Haupt
6:00-6:30 p.m. Book Signing with the panelists