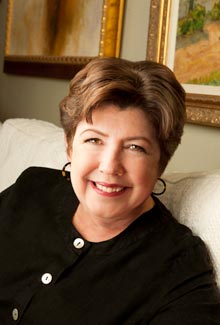 Who better to open the USCB Lunch With Author 2011-2012 series than New York Times bestselling author, Mary Kay Andrews, whose latest hit, Summer Rental, debuted at Number 5? Andrews, a series favorite, will be making her fourth appearance when she speaks at the Colleton River Clubhouse on Wednesday, September 28, 2011. Lunch will be served at noon followed by her talk, Q&A and book signing. Books are available for purchase at the luncheon. The all-inclusive price is $42. Reservations can be made at 843-521-4147 or kingsley@uscb.edu.
Summer Rental brings three best friends since Catholic grade school days together for a month at the beach. Now in their 30's the women leave the familiar day-to-day routine to embark on a month of togetherness and girl-talk at the shore. Because they need additional rent money, they rent a room to a total stranger who turns out to be somewhat of a mystery woman on the run. Couple these four with a handsome bachelor landlord on the verge of losing the 100-year-old beach house, Ebbtide, to developers and the intrigue begins.
Asked in a recent interview what she hopes readers gain from her books, Andrews replied, "I want to give my readers the gift of escape—of a few hours spent with characters they care about and root for—or against. I want to create a world they'll willingly inhabit—if only for a few hours. I want to write a big, juicy, delicious peach of a book. And I want to give them a happy ending, because we don't always get that in real life. And I hope as soon as they turn that last page, they'll say, "You gotta read Mary Kay Andrews."
And clearly readers follow Mary Kay Andrews' advice as all seven novels (Fixer Upper, S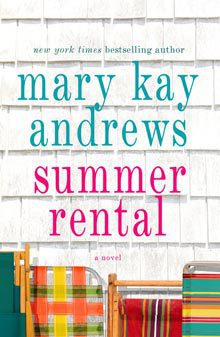 avannah Breeze, Deep Dish, Blue Christmas, Hissy Fit, Little Bitty Lies and Savannah Blues) have been best sellers.
Andrews started her professional journalism career in Savannah, Georgia, where she covered the real-life murder trials which were the basis of John Berendt's Midnight in the Garden of Good and Evil. She left journalism after a ten-year stint as a reporter for The Atlanta Journal-Constitution. She is a frequent lecturer and writing teacher at workshops including Emory University, The University of Georgia's Harriette Austin Writer's Workshop, the Tennessee Mountain Writer's Workshop, and the Antioch Writer's Workshop.
Here's a quick glimpse at the rest of the USCB Lunch With Author Series:
Friday, October 28, 2011…Hampton Hall Clubhouse, Bluffton,….Tony Horwitz, Pulitzer Prize winner, journalist, history author of Midnight Rising: John Brown and the Raid that Sparked the Civil War.
Thursday, November 3, 2011…Moss Creek Clubhouse, Bluffton…Adrienne McDonnell, professor of literature and fiction writing, based the hauntingly beautiful, The Doctor and the Diva on early 20th century relatives.
Wednesday, December 7, 2011…Sea Pines Country Club, Hilton Head Island…C J Lyons, ex-pediatric ER doctor and full-time mystery author collaborated with Erin Brockovich for Rock Bottom and Hot Water.
Thursday, January 26, 2012…Dockside Restaurant, Port Royal, SC….mystery writer, Jessica Speart, turned to non-fiction with Winged Obsession, the Pursuit of the World's Most Notorious Butterfly Smuggler, a $200 million a year illegal butterfly trade.
Thursday, February 23, 2012….Holiday Inn Beaufort ….New York Times bestselling author Lisa See completes the saga of Shanghai Girls with Dreams of Joy. One of her other novels, Snow Flower and the Secret Fan, debuted as a movie this summer.
Wednesday, March 14, 2012….Country Club of Hilton Head….historical novelist, Michael Parker speculates what might have happened to Theodosia Burr Alston when she disappeared in 1813 en route by schooner from South Carolina to New York in The Watery Part of the World.