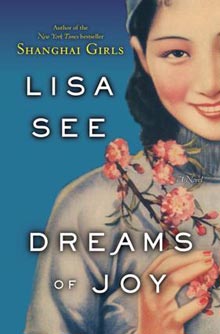 Lisa See's Dreams of Joy entered the New York Times bestselling list at #1 its first week of publication. During this last summer, her other novel, Snow Flower and the Secret Fan debuted as a movie. This extraordinary writer will be the featured author on February 23, 2012 at the USCB Lunch With Author Series at the Holiday Inn Beaufort, 2225 Boundary Street, Beaufort. The all-inclusive luncheon is $42 and starts at noon. Reservations are necessary and are made at 843-521-4147 or kingsley@uscb.edu.
In Lisa See's other New York Times bestsellers Snow Flower and the Secret Fan, Peony in Love, and Shanghai Girls, See has brilliantly illuminated the potent bonds of mother love, romantic love, and love of country. In Dreams of Joy, See returns to these timeless themes, continuing the story of sisters Pearl and May from Shanghai Girls. Joy, the daughter Pearl has raised as her own in Los Angeles, learns the truth about her parentage and flees to China to seek out her father and throw herself into the Communist cause giving See ample opportunity to explore the People's Republic from an unlikely perspective as Joy reconnects with her artist father, Z.G. Li. Father and daughter are sent from sophisticated Shanghai to teach art to the peasants in the countryside, where Joy, full of political vigor, is slow to pick up on the harsh realities of communal life in late 1950s China. After experiencing extreme hardships, the truth finally sinks in as Chairman Mao's drive to turn China into a major agriculture and manufacturing power backfires. Meanwhile in desperatio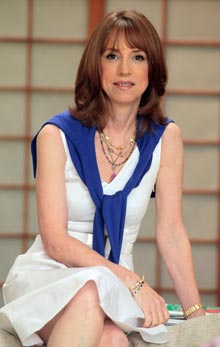 n to find Joy, Pearl leaves L.A. for Communist China and is immediately catapulted into a life of unspeakable deprivation and gut-wrenching horror. Through the sobering experiences of a naïve young girl and the sacrificial actions of her mother, See paints a vivid, haunting, and often graphic portrait of a country and a family in crisis.
See was born in Paris but grew up in Los Angeles. She lived with her mother, but spent a lot of time with her father's family in Chinatown. Her first book, On Gold Mountain: The One Hundred Year Odyssey of My Chinese-American Family (1995) was a national bestseller and a New York Times Notable Book. The book traces the journey of Lisa's great-grandfather, Fong See, who overcame obstacles at every step to become the 100-year-old godfather of Los Angeles's Chinatown and the patriarch of a sprawling family.
In addition to writing books, See was the Publishers Weekly West Coast Correspondent for thirteen years. As a freelance journalist, her articles have appeared in Vogue, Self, and More, as well as in numerous book reviews around the country. She also wrote the libretto for Los Angeles Opera based on On Gold Mountain, which premiered in June 2000 at the Japan American Theatre followed by the Irvine Barclay Theatre.
Lisa See serves as a Los Angeles City Commissioner on the El Pueblo de Los Angeles Monument Authority. She was honored as National Woman of the Year by the Organization of Chinese American Women in 2001 and the Chinese American Museum's History Makers Award in Fall 2003.