The University of South Carolina Beaufort Lunch with Author 2022-2023 Series continues Tuesday, Nov 22 at The Belfair Clubhouse beginning at noon. Karen Grassle will be discussing her memoir Bright Lights, Prairie Dust. Grassle is known around the world for her iconic role as "Ma" on TV's Little House on the Prairie.
ABOUT THE BOOK: Growing up in a loving but alcoholic home by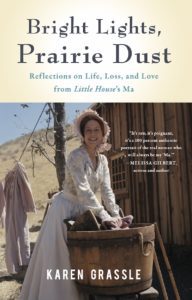 the Pacific, Karen Grassle—the curious and optimistic little girl who would grow up to become the beloved actress from Little House on the Prairie–seeks comfort at her local Baptist church, in dance, and in friendship. Finding herself wholly at home on the stage, she pursues acting with all her heart. As a young woman, leaving lovers behind, she wins a Fulbright to study inLondon. There, she revels in the excellence of the theatre and the stimulating travel; only occasionally, she is baffled when brought low by a night of drinking.
Cast as "Ma," it seems she will have it all: love and acting in a big, new life. But her moods fluctuate wildly as thepressures of success increase along with her drinking. She is advocating for women when it all comes apart. In this raw, emotional memoir, Karen recounts with surprising candor and humor how she ultimately faced her own alcoholism and found her way home.
ABOUT THE AUTHOR: Karen Grassle is known around the world for her portrayal of the iconic character of"Ma" on Little House on the Prairie. Karen grew up beside the Pacific Ocean in Ventura, California.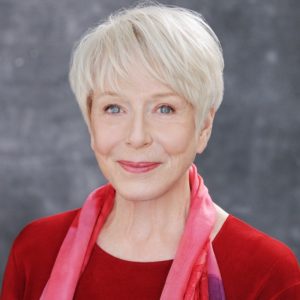 While studying at the University of California at Berkeley, she discovered her calling and began to pursue training in acting, eventually receiving a Fulbright to study in London at the famed London Academy of Music and Dramatic Art.
During her years on television, Karen co-created the TV movie Battered and advocated for women's issues. She continued to appear on television and also stood by on Broadway for Mary Tyler Moore and Lynn Redgrave. Shehas continued to work in major roles, spending six years at
Actors Theatre of Louisville, and later, at theatres near her home in the San Francisco Bay Area, as well as aroundthe U.S. and Canada. Her most recent film is Not to Forget, a lighthearted story that revolves around the issue of dementia and family.
Join us for lunch with author Karen Grassle at Belfair Country Club on Tuesday, November 22 at 12 pm. Books will be available for purchase and the author will be signing books. Reservations must be made by November 15. Tickets are $50.  The Lunch With Author series will continue on December 16, with t Mary Green The Cheese Biscuit Queen Tells All and David Shields Taste of the State. For additional information go to www.uscbcenterforthearts.com
If You Go:
What: USCB Lunch with Author Series featuring Author Karen Grassle
Where: Belfair Clubhouse, 200 Belfair Oaks Blvd, Bluffton
When: Tuesday, Nov 22 at noon.
Tickets: Tickets are $50.