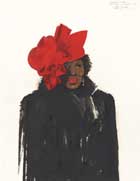 The Society of Bluffton Artists (SoBA) announced the winners of its annual competition at an opening reception February 21.  The Show at the SoBA Gallery on Boundary Street in Old Town Bluffton, runs through March 27, 2010. The winners are:
Best of Show– Barbara Benedict Jones , "BEYOND THE GARDEN", Oil
1st place—Howard Ramey, "VEGETABLE SELLER", Photography
2nd place—Cora J. Rupp, "TABLE IN THE GARDEN", Oil
3rd place, — J. Saylor McElynn, "SAILOR'S DELIGHT", Oil
Honorable Mention— Richard Coyne—"SUMMER LOW TIDE", Oil
Honorable Mention —Dorothy Steelman, "GO WITH THE FLOW" Watercolor
Honorable Mention —Frank Pinto—"THE FRENCH BAKERY at PINELAND STATION",  Acrylic
Visitors to the exhibit this year will have an opportunity to win an original encaustic entitled "Sunrise" by Diane Dean and a giclee reproduction of Ted Jordan's drawing "Mourning in Red."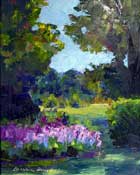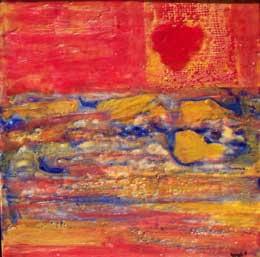 This year's judge, Linda Warner Constantino, is a long-time area artist and a professor of illustration at SCAD.  Linda said, "This year's show has such a wide range of mediums and an abundance of individual expressions, it made it a difficult for her to pick the winning pieces."  This impressive collection of work from local artists also includes
the work of over 90 artists and the public is invited to vote for their favorite artwork.
The gallery is located on Boundary Street in old Bluffton and is open Mon. through Sat. from 10-5.  Call 843-757-6586 or visit the SoBA web site at www.sobagalleries.com for more information about the organization and participating artists.