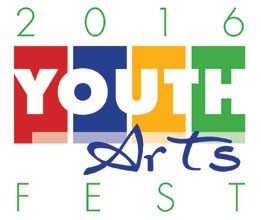 The Arts Center will host the annual Youth ArtsFest in recognition of National Youth Arts month, held from 11am – 1pm and featuring dance and drama workshops, food, drinks, arts and crafts, followed by Island School Council for the Arts' Rising Stars Talent Competition at 2pm.
Budding actors, dancers, musicians, and singers will take the spotlight in the final round of the Rising Stars competition on the Arts Center's mainstage. Don't miss this opportunity to see the future stars of tomorrow! This will be ISCA's third annual Rising Stars Talent Show, at 2pm on March 12. The festival is free, however tickets for the talent show are $20/adults and $10/children. To purchase, go online to tickets.artshhi.com or call (843) 842-ARTS (2787).
During Youth ArtsFest, participants can view the Island School Council for the Arts' "Promising Picassos" exhibit, showcasing incredible artwork from southern Beaufort County students. The juried exhibit is on the second floor in the Arts Center's Bank of America Room.
Drama workshops, only $5 per student, will be in the Black Box of the Arts Center. For ages 9+, the first drama workshop will be from 11:00 – 11:50am; the second will be from 12:00 – 12:50pm for ages 5-8.
Also being held are dance workshops, also $5 per student, held in the 2nd floor Bank of America community room of the Arts Center. Times are from 11:00 – 11:50 for ages 5-8 and 12:00 – 12:50 for ages 9+. Spaces in these 50-minute workshops will be offered on a first-come, first-served basis. Sign-ups will begin approximately 15 minutes prior to each session.
Kathleen P. Bateson, CEO/President of the Arts Center said, "We are so excited to be able to offer dance and drama workshops during this year's YouthArts Fest. The schedule is such that both age groups will be able to attend drama and dance if they choose. We're also delighted to host ISCA's Rising Stars at the Arts Center as well. The competition has grown every year to become an anticipated part of the spring calendar."
Patti Maurer, Executive Director of Island School Council for the Arts, stated, "Patti. "Our Rising Stars program promotes and supports the dreams of young performers with over $2000 in prize money, scholarships, master classes, and performing opportunities. We had a record number of entries this year, and are thrilled to be presenting the top 25 performances in the final round at Rising Stars."
For more information on YouthArts Fest, visit www.artshhi.com. For tickets to ISCA's Rising Stars, visit tickets.artshhi.com or call (843) 842-ARTS (2787).