Beaufort Art Association will host their annual All-Member exhibit for two months, from December 7th through February 1, 2015. The theme, "An Artistic Wonderland," hopes to capture the essence of the season.
Normally, 75 member artists exhibit at the Beaufort Art Association Gallery on Bay Street.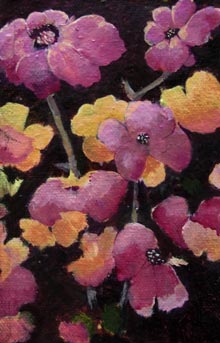 However, just once a year, the Board invites all two hundred members to show their talent and exhibit their best work in their downtown gallery. In addition to traditional painting and photography, the gallery showcases finely crafted woodturning, exquisite jewelry, hand painted silk scarves, mixed media, pottery and metal sculpture.
            Alongside the exhibit, Beaufort Art Association's Holiday Boutique has opened in the rear of their Gallery. During the gift-giving season, this dedicated area features unique items, only shown at this time of year. Small seasonal paintings and miniatures, note cards, photographic Auratones, painted glass and porcelain ornaments and giftware, unique jewelry and Santas, of course, are priced right to make your holiday special.
            Visit Beaufort Art Association at 913 Bay Street in Downtown Beaufort to enjoy their annual winter exhibit as well as their holiday boutique. For more information www.BeaufortArtAssociation.com
Top: "Coming Home" by Audrey Montgomery (on our cover)
Bottom: "Purple & Yellow" by Hetty Hijman