In 1995, the women of the Beaufort Garden Club met to decide how to celebrate National Garden Week, an event to take place the first full week of June each year.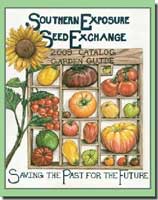 The club members wanted to hold an event that would be civic in nature and would provide the public an opportunity to view private gardens rarely open for view. Thus, Garden-A-Day was born. The success of the first Garden-A-Day led the Beaufort Garden Club to offer this unique experience every year since then.
Today, there are many garden clubs in and around the City of Beaufort. However, the Beaufort Garden Club is the oldest garden club, not only in Beaufort, but throughout Beaufort County. The Beaufort Garden Club was established in October 1934 and this year will celebrate its 75th Anniversary. Events are planned this summer and will culminate with a 75th Anniversary Celebration at The Arsenal in downtown Beaufort on Friday, October 23, 2009. These events will be open to the public.
This year's tour will be held June 1 through 5 from 9:30 a.m. to 12:30 p.m. The gardens selected for this year's tour represent again the inspiration, creativity, and love of flowers, which is expressed by the owners through their gardens. These gardens are made available for public view through the generosity of the homeowners. There is no charge to visit the gardens and each day a new garden is on tour. This year the gardens reflect various styles or themes of gardens and gardening. We hope all will enjoy this special tour of five gardens, three of which are located in Battery Point and two in Royal Pines on Lady's Island. Master gardeners will be on site to help with plant identification and answer your gardening questions. Beaufort Garden Club members will be at the gardens to serve as hostesses and guides. Refreshments will be available.
The gardens on view are:
Monday, June 1 12 Petigru Drive
Don and Sharon May
Theme: Feng Shui in the Garden
Tuesday, June 2 5 Petigru Drive
Jim and Teresa Lane
Theme: A Marsh Garden
Wednesday, June 3 27 Bostick Circle
David and Denise Carter
Theme: A Children's Garden
Thursday, June 4 2 Thomas Sumpter Drive
Dan and Pat Lauzon
Theme: Banana Trees in the Garden

Friday, June 5 12 Turtle Lane
Scott and Darlene Dudley
Theme: A Low Country Garden
Information regarding directions to the gardens will be available at the Chamber of Commerce Visitor's Center on Boundary Street, Beaufort.