Beaufort gets hip to the hops with an international celebration of all things beer at "Brewin' on the River" Fe'brew'ary 26 – March 1
By Mark Shaffer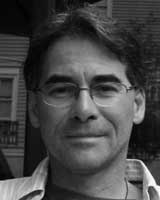 "Beer is living proof that God loves us and wants us to be happy."
– Benjamin Franklin
Old Ben knew what he was talking about. He was a Father of Our Country, after all and apparently loved a tankard or two at his local pub while going about such trivial things as inventing bifocals, the public library and the United States of America. Chances are you'll find the above quote plastered, pinned, tacked, framed, painted or scratched on the wall of just about any establishment where your favorite hopped beverage is served. And while the theological implications remain open for debate, I believe Homer best captures the pure joy of one of man's greatest achievements, Homer Simpson , that is, not the ancient Greek dude who wrote the thing they based "Troy" on. I'm paraphrasing, but I believe it goes something like, "Mmmmmmmm, beer."
Amazing Beer Fact!
Beer was the primary reason the Pilgrims landed at Plymouth Rock. They had planned to sail further south to a warm climate, but had run out of beer and – apparently – the will to continue without it.
But wait! There's more. Did you know that the brewing of beer is traced back more than six thousand years to ancient Mesopotamia, the very cradle of civilization. In fact one of the earliest recorded prayers was to Ninkasi the ancient goddess of beer. Conveniently, this prayer also included the recipe for making beer so that in an age of rampant illiteracy, the precious not-so-secret secret of brewing would endure even if there was no one capable of writing it down. This may explain much about why we know so little about ancient Mesopotamia. The great Greek philosopher Plato wrote, "He is a wise man who invented beer." Monks in the Dark Ages, Europe's first brewers, were allowed to consume up to five quarts of their own brew per day. This in turn explains much about the Dark Ages and the popularity of monasteries.
I have a theory that what we now refer to as civilization would never have occurred had not some ancient genius stumbled upon the miracle of fermentation. Indeed, shortly after the word got out about this miraculous elixir that actually made life in the Bronze Age bearable, people began to gather where it was made and consume the beer in mass quantities, hence the invention of both the tavern and the first bar tab. This is immediately followed by the first inn, around which the first town springs up. Before you know it this begins to spread like cancer and some enterprising fellow's invented the wheel in order to haul the beer to the next town and presto! you've got the world's first distributor and in all probability, the first Outback. Meanwhile back at the tavern, shortly after the innovations of barstools, beer nuts and the first attempt at a hangover remedy, comes the civilized breakthroughs of heated debate over A) religion, B) politics, and C) sports. Shortly after "C" war is invented followed by peace and eventually everyone ends up back at the tavern arguing about "A" and "B", "C" having wisely been banned.
And there you have it – all because of beer. We owe a lot to beer and it's high time we gave this precious beverage the credit it deserves as both the driving force of civilization and the thing that makes civilization almost tolerable.
"The mouth of a perfectly happy man is filled with beer."
– Ancient Egyptian proverb
Chad Dally was thinking something pretty similar a couple of years ago. While visiting the Northwest, Dally attended the Oregon Brewer's Association Beer Festival, now beginning its third decade in Portland. "The whole event was on the waterfront park," he recalls. "The way it was set up just gave me a new appreciation for the finer beers and their complexities."
To say that the good people of the Pacific Northwest love beer is like saying Bill Gates had some success in the software industry or that Frank Sinatra was a guy from Hoboken. This just doesn't begin to tell the story. Beer is a fully formed culture in much the same way it has been in Europe for more than a millennium where every village has at least one home brew. In my old Seattle neighborhood I was within walking distance of three phenomenal craft brewers and countless bars, pubs and taverns pouring an infinite selection of local and regional beers and ales, not to mention the foreign stuff (but California is another matter ). This flows right back into my Theory of Civilization. For nine months of the year people huddle in the cozy confines of their favorite public house to quaff frothy pints of hearty brews with names like Ice Pick in the Eye Amber or Potty Mouth Porter and, of course, bitch about the rain. When the sun finally does come out, they drink out of doors. This explains much about why the rest of the country knows so little about the Pacific Northwest.
Luckily for Chad Dally the great Northwest beer festivals only happen when the sun finally does come out in July, and it does so in such a spectacular fashion as to fool everyone into staying another year. Standing on the banks of the Willamette River in The City of Roses savoring one of the dozens and dozens of local craft brews , an idea began to germinate. Why not do this in Beaufort? "It was something like what Hilton Head does with their wine festival every year," says Dally, "but there aren't any real true beer festivals in South Carolina ." That is about to change.
Amazing Beer Fact:
There are more breweries in the US than any other country in the world.
Dally came to the Lowcountry in 2001 pursuing a career as a professional golfer. A couple of years later he got involved with Senior Services of Beaufort County to plan the annual Big Thursday Charity Golf Tournament. It only seemed logical to take the idea to the next level. He began to map out an event that would serve as a key fundraiser for Senior Services and hopefully find a permanent niche on the City of Beaufort's calendar. "We wanted to step it up a bit this year and decided to go with some kind of festival event," he explains "and felt the beer festival would be something really attractive to Beaufort." Attractive? Absolutely. And may we add "about time." Easy? Are you kidding? This is the South and there's beer involved.
"A fine beer may be judged with only one sip, but it is better to be thoroughly sure."
– Old Czech proverb
The challenge was selling the idea of a festival celebrating all things beer in Henry Chambers Waterfront Park to the City of Beaufort. In Dally's mind there was no better place to mount the Portland approach. "We have one of the best venues for festivals in South Carolina," he says. Nevertheless, the initial reception was chillier than a frosted mug upside the head. "Serving alcohol in a public park in the South was the first sort of objection we came across," says Dally. "The concept itself was well-received (by the city), it was just about the presentation of it – presenting it as an attraction versus a party." This leaves much to be explained about a certain annual "event" that takes place each summer in the park in celebration of, ahem, water. But I digress.
There is an old saying which applies to sensitive matters such as these, "money talks and you-know-what walks." Once the city took a look at how the Oregon festival was run, the number of people it drew and – most importantly – the amount of revenue it generated on an annual basis things changed according to Dally. "Everybody saw this was something that could create a great tourist opportunity for years to come for Beaufort."
Once he got the green light from the city Dally threw himself into the project researching state alcohol laws, applying for permits and licenses, dealing with park logistics, selling sponsorships and – of course – pursuing breweries and distributors mostly by himself. "Definitely a large undertaking on my own," he admits. Beaufort Festiv-Ale also represents a huge personal gamble in tough economic times. "I left my fulltime job at the first of January to go ahead and focus on this 100 percent."
Amazing Beer Fact!
In 1996 a British brewer recreated a beer made from a recipe decorating the walls of the tomb of Egyptian boy king, Tutankhamen . The first bottle sold at auction for $7,200 – the highest recorded price ever paid for a bottle of beer.
It's a well-known fact that in order to have a festival in celebration of beer one must, of course, actually have beer – preferably more than two kinds, neither associated with any variation on the words "light" or "carbohydrate." We're talking beer here – real beer, people. Not to worry says Dally. "They're going to be from Japan to Seattle, Washington, basically. We're covering one end of the globe to the other. I haven't even heard of 70 percent of them." This sounds promising. "The uniqueness of beer that is going to be represented here – the wide variety – will be immense. You're going to have every type of beer, every region for those different beers represented, and just so much character." There's a lot to be said about character, particularly when it comes in pints.
The first annual Beaufort Festiv-Ale kicks of with a Thursday golf tournament that would make Al Czervik proud. And for those readers not familiar with the Caddyshack reference… "We're going to have unique beers on tap every three holes for tasting," says Dally. "So not only are you enjoying a good day of golf, but you'll have a chance to enjoy a variety of beer." (As opposed to the usual stuff stowed on the golf cart).
The next day Festiv-Ale moves to the waterfront. "There's a local group called the Pluff Mud Hop Heads," says Dally, "and they're going to be giving a seminar for the VIP and sponsors party on the art of home brewing." After that, the gates will open to a – hopefully – enthusiastic crowd of very thirsty beer lovers.
"You can't be a real country unless you have a beer and an airline – it helps if you have some kind of a football team, or some nuclear weapons, but at the very least you need a beer."
– Frank Zappa
Apart from sausages and brats, it is also a well-known fact that one cannot properly celebrate beer without music, or visa versa. Dally's lined up a long list of local performers like Chris and Christian, Souls Harbor and Judson – to name a few – all of whom have donated their time and talent. He used some old contacts in Nashville to find headliners for the two featured concerts on Friday and Saturday nights, booking rising country star Michelle Murray for the opening night Brewmaster's Concert. Murray also has roots in the Lowcountry (read Margaret Evans' accompanying interview with her). For Saturday's Rockin' In The Park show he needed an act that would live up to the name and – trust me on this – he got a great one. "I found that Drivin' n' Cryin ' had re-united to play full concerts," says Dally. "And we figured DNC was a great act for the Beaufort area. More of a classic rock approach." The Atlanta-based band is something of a Southern Rock legend with a sizeable and devoted following, yours truly included (read my interview with DNC front man, Kevn Kinney). Both Michelle Murray and Drivin' n' Cryin' cut their usual fees to make Festiv-Ale happen.
Dally's optimistic he'll soon be planning the second annual Beaufort Festiv-Ale mindful that – all kidding aside – this is about a whole lot more than beer. "In these tough economic times charitable giving is one of the first things to decline," he points out. "I've always been a firm believer in giving back to the community in some form or fashion and this is an event that I can actually feel I supported the community, I gave back to the community and really grew something that will then help an organization that helps many." He's also quick to point out "whether you're doing it for the charity, attending for the entertainment or coming for the beer – it's all about community support." Sponsorships for the first annual event will be available until a couple of days prior to the festival.
And so dear readers in these hard times bear two things in mind. The repeal of Prohibition marked the beginning of the return of prosperity and – at the very least – a means by which to make the lack of it a bit more potable. And finally consider the words of a man who knew a thing or two about hard times and how to deal with them:
"I am a firm believer in the people. If given the truth, they can be depended upon to meet any national crisis. The great point is to bring them the real facts, and beer."
-Abraham Lincoln.
Buy tickets, find out how to volunteer, get event updates and view the growing beer roster online at http://beaufortfestivale.com
A footnote:
While Senior Services of Beaufort County is the key beneficiary of this event, some proceeds will go to the Brian Lanese Relief Fund. Lanese is the Bluffton man who was attacked and severely beaten by three masked men while grilling steaks with family and friends in his back yard last November. Lanese's insurance is nearly exhausted and he is in need of extensive – and expensive – rehabilitation.
SCHEDULE OF EVENTS:
Festiv-ALE Golf Tournament: "Brewin' on the Links" Fe'brew'ary 26, 2009 – 11am The Sanctuary at Cat Island $100 – Free to VIP Pass Holders Under 21 Allowed at Reduced or Free Rates
Festiv-ALE "Brewin' on the River" Sponsors Appreciation and VIP Party Fe'brew'ary 27, 2009 – 5pm Includes Private Tasting and Seminar Henry C. Chambers Waterfront Park Pavilion $50 – Free to VIP Pass Holders
Festiv-ALE "Brewmaster's Concert" Fe'brew'ary 27, 2009 – 7pm-10pm Headliner – Michelle Murray Opening Act – Chris and Christian, Henry C. Chambers Waterfront Park Pavilion $15 – Free to VIP Pass Holders, Under 21 Allowed at Reduced or Free Rates
Festiv-ALE "Brewin' on the River" Saturday Tasting Session Fe'brew'ary 28, 2009 – 12pm-5:30pm_Public Tasting Henry C. Chambers Waterfront Park $15 – Free to VIP Pass Holders Under 21 Allowed at Reduced or Free Rates
Festiv-ALE "Rockin' in the Park" Fe'brew'ary 28, 2009 – 7pm-11pm Headliner – Drivin' N Cryin' Opening Act – Souls Harbor Warm Up Act – Judson Henry C. Chambers Waterfront Park Pavilion $20 – Free to VIP Pass Holders Under 21 Allowed at Reduced or Free Rates
Festiv-ALE "Brewin' on the River" Sunday Tasting Session March 1, 2009 – 1pm-5pm Public Tasting Henry C. Chambers Waterfront Park $15 – Free to VIP Pass Holders Under 21 Allowed at Reduced or Free Rates
Festiv-ALE "Brewin' on the River" Official After Parties Fe'brew'ary 27, 2009 – 12am-4am Fe'brew'ary 28, 2009 – 12am-4am 18 and Up ONLY Combination Packages are Available with Discounts for Purchasing Tickets for More than One Event. VIP Passes are also Available for Purchase which Include All Events and Backstage Access.
All ages are allowed in Waterfront Park Age 12 and under – Free with Accompanied Adults No Ticket Required Age 13-15 – $5 with Accompanied Adults Entry Paid at Gate Age 16-21 – No
Discount Ticket Must Be Purchased Online or at Box Office
Scarred but Smarter
A conversation with Drivin'N'Cryin' front man Kevn Kinney
By Mark Shaffer
Nobody said it would be fair
They warned you before you went out there
There's always a chance to get restarted
To a new world new life
Scarred but smarter
– Scarred but Smarter, words & music by Kevn Kinney and Tim Nielson
Drivin'N'Cryin' (hereafter referred to as DNC) blew onto the wasteland that was the mid 1980's Atlanta music scene like the proverbial house afire. Up until that point all ears were tuned to what was happening in Athens with the likes of REM and The B-52s. DNC was brand new species, not really mainstream or alternative. The band's official website offers this description: "the conceptual adventurism of R.E.M., the musical sophistication of the Allman Brothers Band, the sheer guts of Skynyrd, and the working-man ethos of Hank Williams." Hits like "Fly Me Courageous," "Honeysuckle Blue" and the "Straight to Hell" are still considered Southern rock classics, but the band's live performances – driven by Kevn Kinney's banshee vocals – remain the stuff of legend. I was lucky to witness that legend a number of times. Drivin'N'Cryin' headlines Festiv-Ale Saturday, February 28. I spoke to Kevn (no "i") Kinney by phone. I think I woke him up…
MS: After more than 20 years of DNC, is the band better with a little age?
KK: Oh, yeah. In a lot of ways it is. I think the music's better. I think we all play a lot better. From where I'm standing on stage I can pick from any era. Back in '91 we only had a couple of records to choose from. Now we've got – what? – seven or eight albums and the ability to play around.
MS: DNC's never used a set list. How come?
KK: We did it in the early days, but once we had a few records out, a couple of hours before a show we'd do a set list and then when we hit the stage I'd look at a song and think 'I really don't feel this' and the [performance] suffered. And I'd say, "Well that's not any fun." If you're not gonna do it 100 percent then why do it? So, now everything's 100 percent.
MS: You feed off the fans?
KK: Right. People shout stuff out and we just go with it.
MS: Speaking of the fans, you've got fans from the '80's taking their kids to DNC shows. How does it feel to be multi-generational?
KK: (laughs) It's kinda neat. You know, kids like to rock. It's good to see them digging us. Hopefully what we say still applies. It's always about rising above, being a better person, dealing with things as best you can. "Straight to Hell" is a universal song about kids growing up with a single parent, trying to find their own way. And the sound is pretty classic.
MS: What is the DNC sound?
KK: It's sort of a mix of lot of things, influences: Aerosmith, the Stones, Led Zeppelin, Cheap Trick.
MS: You guys have all been doing your own thing up until recently (Kinney is a successful solo artist). What's down the road for DNC?
KK: Well, we're going into the studio in the next week or so to start a new record, the first new Drivin'N'Cryin' album in about a decade. So, that's cool. We're pretty excited.
MS: So the Festiv-Ale audience gets some brand new stuff?
KK: More than likely. It's all about how it sounds live.
Drivin'N'Cryin' is:
Kevn Kinney – guitars, harmonica, lead vocals
Tim Nielsen – bass, mandolin, vocals
Jeff Sullivan – drums, percussion
Joey Huffman – organ, keys
Buy event tickets online at http://beaufortfestivale.com and check out the band's website to sample tunes and buy music at www.drivinncryin.com

"Country Embraced Me"
A conversation with Nashville recording artist Michelle Murray.
By Margaret Evans
When I called up rising country music star Michelle Murray for our pre-arranged interview, I'd forgotten we were in different time zones, and I caught her at the grocery store, toddler in cart. She couldn't have been nicer. Later that afternoon, she chatted with me from her home in Nashville…
ME – Rumor has it you have roots here in the Lowcountry?
MM – Absolutely! My husband Tom grew up on Hilton Head, and we met when I was on Spring Break there, during college. My first two children were born on the island, and I started my solo career there. So yes, the Lowcountry has a very special place in my heart. We're really looking forward to getting back there for this show!
ME – You grew up in the suburbs outside Chicago, part of a large show biz family. You have aunts and uncles who've performed in Broadway musicals, symphony orchestras, in movies and on TV. (Your uncle, a soap actor, was the best man at David Hasselhoff's wedding!) Why country music?
MM – I remember standing in front of the mirror when I was five years old with a pink hooded sweatshirt dangling from head, pretending it was long hair, singing into a brush like I was Crystal Gayle. Later, when I started pursuing a music career, people kept telling me I "sounded country." (Editor's aside: Michelle does not "sound country" on the phone!) Still, I didn't set out to make country music; but the country stations around here were really good to me when I was starting out; they just embraced me. And as it turns out, it was a good fit. The values country music promotes – family, God, country, all that – well, that's just me.
ME – You have three young children (4, 7 & 8) and a thriving career as a country music diva. And yet, when I called you today, catching you at the grocery store with a toddler screaming in your ear, you were perfectly calm and delightful. How do you handle everything?
MM – Well, for starters, I have a great husband and a great bunch of friends. I live in Nashville, which is a really wonderful town. Lots of my friends are in the music business, and we just help each other out. Josh Gracin and his wife are two of our closest friends; they couldn't be nicer. Josh is just plain crazy! Last Christmas, he showed up on our doorstep at 4:30 on Christmas morning and dumped a bunch of wrapped presents for our kids on the doorstep. He tried to sneak off without taking credit, but I heard him, got out of bed, and caught him just as he was about to drive away. He wouldn't let me tell our kids the gifts were from him! "Say they came from Santa!" He's just incredibly generous. And crazy.
ME – Well, now that you've brought up American Idol finalist –turned–country star Josh Gracin, I can't resist asking: Are you an American Idol fan?
MM -. Definitely! When I'm not out performing, I always watch. I love it!
ME – What else do you love, music-wise?
MM – Oh, that's tough! I listen to so many different artists. I'm a fan of pretty much all the top artists in my favorite genres – country, pop, and Christian. And of course, I'm a mom, so we listen to a lot of Hannah Montana and Jonas Brothers around here.
ME – If you had to pick one "role model" from your own genre – one artist whose music, career and life choices you admire most – who would it be?
MM – Probably Martina McBride. Like me, she has a terrific husband by her side who's done so much for her… she has three kids… she just juggles everything so beautifully. And, of course, I love her music.