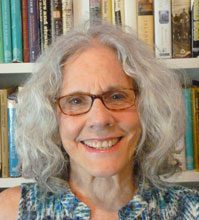 Of course we know how fortunate we are. We are an already-retired, retiring couple, generally in good health, living in a comfortable home. We have sufficient income, nine mega-rolls of toilet paper and a portable bidet on the way. We live where we are able, without much difficulty, to take walks six feet away from neighbors we had already been avoiding. 
And, importantly, I like my husband. He enjoys cooking. He laughs at my jokes. He showers every day and changes to fresh sweat pants. And he claims to like me. But when a couple finds they must be quarantined from the world due to the menacing doom outside their door, spending more time together than they ever hoped to (save on their wedding day, perhaps), they should not underestimate the importance of having a plan.   
In the case of my husband and myself, our isolation has been remarkably successful—almost joyful, you could say—because of our thoughtful foresight. It took us just one week of confinement to come up with our initial stratagem, onto which we have gradually and wisely added other components.  
It was on a Thursday we decided to quit speaking to one another on Fridays. Thus, we would have more to say, we wisely reasoned, during the rest of the week. 
We came to the conclusion on the following Saturday that we should forgo having lunches together. It was clear we would enjoy our other meals more if we did so.               
On Sunday, we ate dinner watching 60 minutes. This worked so well we watched television when we ate on Monday. Jeopardy! now. Tuesday we were compelled to see if the current champion won again. And so on.  
Every morning, we read the newspaper over breakfast. This keeps us abreast of current events, while trying to distinguish the fake news from the real. It makes our chats a little livelier on occasions when we might opt to converse.  
Though not sure of what our future might hold, we believe it important to have something to look forward to.  Since we have always enjoyed our travels, we thought we should discuss a destination for a vacation, should we survive and the rest of the world still be around. We decided to try something new.  We anticipate that when we are released from our confinement, we might be inclined to spend some time apart. It was thus determined he would stay home and I would go somewhere for two weeks. When I returned he would leave. For subsequent holidays, we might continue this practice and extend these periods to three weeks each—we could afford it and now we would have the time. This is sounding like a very good idea. We can hardly wait!
Most every morning we use our now-modified dining room—carpet rolled up and furniture shoved against the wall—for our virtual exercise. I occupy it in the morning, he in the afternoon. I am into various Zumba options, and he is more of a Yoga guy  In addition, we spend two or three hours on our computers, emailing, Facebooking, and Googling. Consequently, we have learned many interesting facts, which will be handy in the event of future conversations. Another development—after many years of the instrument sitting idle (and out of tune), I have started to practice piano again. At those times, my husband seems content sitting on the porch with his headphones on.
On Mondays, I stream a movie or two in the evening. He does not care for movies. During that time he does something in his bedroom.
On Tuesdays, he plays virtual bridge, something I hate. Then I do something in my bedroom.
Wednesdays, we have a virtual cocktail hour with a couple we like somewhat. The two men discuss the economic situation. As our husbands are monopolizing the 30-minute Zoom allowance, I spend the time noticing how she looks. Towards the end of our allotted time, we have coffee and dessert. We eat, for the most part, in silence, though we do comment on the moistness of our cake, and tell them theirs looks equally enticing.
Since they are available on Thursdays (aren't we all?), we FaceTime with a couple we both dislike. Within a few minutes, the fellow begins to expound on politics in a provocative manner, and I wander away. My absence is not noticed.
On Fridays, we cannot do anything with anyone since it is our non-speaking day and it would be logistically awkward. Instead, we quietly have dinner together. We eat in silence, not­ unlike most couples, ourselves included, when we dine out in a real restaurant.   
Saturdays, after finishing the newspaper, household chores, and yard work, he and I join together in my bedroom at 3:00 pm and make love in a mostly satisfactory way. Then we shower.  
On Sundays we attend virtual church. Conveniently, we have two TVs, so he can join the Unitarians in the den, while I sign on in my bedroom to the Episcopal service or sometimes the Catholic mass, whichever observance happens to be more convenient to our lunch plans. And we pray.
A writer of short stories, poetry, and a novel, Doris Wright was awarded Second Place in the 2018 Short Story America Prize for Short Fiction volume seven, was runner up in several Women on Writing flash-fiction contests, and had her non-fiction piece selected for the South Carolina Writers' Association 2020 Catfish Stew anthology.  She lives with her husband, Don, in Beaufort.