The Bluffton Boys & Girls Club will hold its sixth annual fundraising gala on Saturday, February 21. It will be a fun-filled evening of dinner, dancing and silent and live auctions. The gala will be held at the Hampton Hall Club House.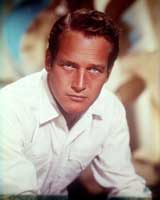 "Our theme format for the past three years has been Hollywood Comes to Bluffton and this year we have chosen a Tribute to Paul Newman," says Mike Rambo, board member and gala committee co-chair. Paul Newman, the Oscar-winning superstar personified cool as the anti-hero of such films as "Hud," "Cool Hand Luke" and "The Color of Money" — followed by a second act as an activist, race car driver and popcorn impresario – died September 27, 2008. He was 83. During the evening we will highlight Mr. Newman's life and career in the movies, his love of racing, and most importantly his philanthropy through his foundation, Newman's Own, a powerful and lasting expression of Mr. Newman's generosity with over $250 million in proceeds donated by Paul Newman and the Newman's Own Foundation to thousands of charities worldwide, the majority of which goes to camps for children with life-threatening illnesses, which he started over 20 years ago." Sarah Belllamy, who co-chairs the gala, says that "while our organization has never been a recipient of funds from the Newman's Own Foundation, both organizations' missions are rooted in the support of and enrichment in the lives of youth. This was a natural choice for us this year."
"The gala is one of our most important fundraising events of the year, and as you might imagine, this year it is extremely important for us to ensure continued service to the youth in our community, says Terry McCloud, Board President. "Celebrating it 10th year of service, the Bluffton Club now has approximately 800 members and an average of 250 – 300 youth present everyday. We pride ourselves in the accomplishments of the children in this club and our outstanding facility which we built three years ago. Now our challenge is to keep the doors open and serve even more children in this difficult economic time."
For more information about the Boys and Girls Club of Bluffton visit our web site at www.blufftonbgc.com or call Unit Director, Molly Smith, at 843-757-2845.