Leading New Urbanist and author Peter Katz to speak at TCL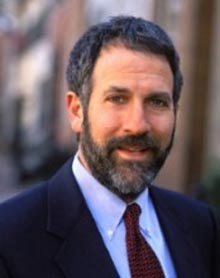 CNU Carolinas Chapter is proud to present Peter Katz on Wednesday, November 2. He will be speaking at the Technical College of the Lowcountry's Main Auditorium at 6 pm. This event is free and open to the public.
The three preceding lectures this year have focused on a broad variety of topics regarding growth, development and a city's connection to its landscape and food resources. This final lecture of 2011 will get into the numbers – finance, economics and what really works to create a resilient place, especially in this tough economy.
The main question addressed in Katz' lecture will be: "Does it Pay to Grow Urban?". Peter will present research performed in Sarasota, Florida analyzing the community's tax base to better understand the fiscal impacts of different building types, locations and land uses. The lecture will address questions such as; what type of development pays for itself? What type costs the most? What is the government's return on investment on a strip commercial center vs. a mixed-use neighborhood? In these times of tight economic budgets and limited financial resources, we should better understand what types of growth, planning and development generate the best, most stable and sustainable tax base.
Katz, a former Beaufort part-time resident, is a leading proponent of New Urbanism, an urban design and planning movement that The New York Times called " the most important phenomenon to emerge in American architecture in the post-Cold War era."  New Urbanists combine traditional planning and modern technology to create compelling places that break the suburban mold of mega-malls, cookie-cutter subdivisions and endless highways.  Instead, they strive for environmental balance, social equity and a true sense of community.
Katz played a key role in shaping the movement as founding executive director of the Congre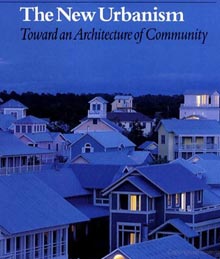 ss for the New Urbanism. He's also author of a seminal book on the subject – The New Urbanism: Toward an Architecture of Community – published by McGraw-Hill in 1994. Katz continues to address implementation barriers to building better places: He was the founding President of the Form-Based Codes Institute, a national alliance advancing an emerging alternative to use-based zoning and remains a board member of that group. Katz is a member of the board of advisors of the National Charrette Institute.
Katz was the Director, Smart Growth/Urban Planning for Sarasota County, Florida. He also provides consulting services in the areas of smart growth implementation, real-estate marketing and community development. Over the years, Katz has worked with a range of clients including municipal governments and agencies, real-estate developers, non-profit organizations, charitable foundations and civic associations. Included among these are the Community Builders (Louisville and Cincinnati), the John D. and Catherine T. MacArthur Foundation, the Brookings Institution and Contra Costa County (California). His reach extends internationally, too – with speeches and consulting stints in Australia, United Kingdom, Canada and Indonesia.
His recent work involves an analysis of the tax base of a community from the point of view of the taxation per acre of different land uses. His research points out to the need to re-examine land use development practices in light of a weak economy and limited resources
Please come join us on November 2nd at 6:00pm for this engaging talk and discussion about being a sustainable community with a strong local tax base.
This lecture is part of a quarterly series hosted by the Congress for the New Urbanism, Carolina's Chapter. The series is financially supported by the CNU Carolina's, the City of Beaufort, Brown Design Studio, the Beaufort Tribune and the South Carolina Coastal Conservation League. The Lecture series is designed to promote a positive discourse on community building in the greater Beaufort area. The CNU Carolinas chapter is proud to continue its tradition by planning its third year of the series; look for an upcoming announcement for the 2012 speakers, beginning in January with national author Christopher Leinberger.
Read more about the Congress for the New Urbanism at www.cnu.org, and the CNU Carolinas Chapter at www.cnucarolinas.org