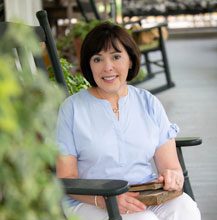 Following a month of well-received and sold-out online writing workshops in April, the nonprofit Pat Conroy Literary Center is continuing to offer online classes in May as an opportunity for writers from near and far, and with all levels of experience, to engage with one another and to learn from an exceptional group of instructors.
May 22, Susan Beckham Zurenda 
On Friday, May 22, at 10:00 a.m., book publicist and debut novelist Susan Beckham Zurenda will lead her online writing workshop Family Stories: Evoking Emotion in Your Characters, highlighting the how-tos of writing stories about family with meaning and purpose. The workshop will cover the basics of story and the importance of genuine emotion in stories. It will also examine how writers achieve success in creating human emotion in contrast to why writers sometimes fail in this endeavor. Ample illustrations will be provided, some from Susan's novel, Bells for Eli, and participants will be given writing prompts with time to write, followed by real-time feedback. The $30 registration fee includes a hardcover copy of Bells for Eli (a $25 value) to be mailed to participants. Learn more and register at https://familystoriesworkshop.bpt.me.

May 30, Mallory and Wiley Cash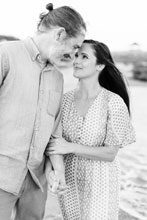 On Saturday, May 30, from 9:30 a.m. to 3:30 p.m., join New York Timesbest-selling novelist Wiley Cash and his wife, photographer Mallory Cash, for Setting the Scene, their day-long online workshop dedicated to learning from photographs and setting literary scenes on the page. Over the course of the morning, attendees will discuss numerous photographs while considering the craft elements that translate to prose, including tone, objects, tension, and character. After a lunch break, the class will spend the afternoon discussing the ways in which the things we (and our characters) see in our daily lives can find their way to the page, and attendees will leave with writing exercises that help unlock the power of scene. When the workshop ends, participants will also be invited to join Mallory and Wiley in a private online community where they can share and discuss photographs and prose. Open to photographers and prose writers of all levels. Registration is $250; limited to 15 participants. Manuscript critiques are also available to workshop participants for an additional fee. Learn more at www.wileycash.com/onlineworkshops/setting-the-scene-with-mallory-and-wiley-cash-may-30-2020.
ABOUT THE INSTRUCTORS
Susan Beckham Zurendataught English for thirty-three years and now works as a book publicist for Magic Time Literary Publicity. A recipient of several regional awards for her fiction, including the South Carolina Fiction Project, Porter Fleming Literary Competition, and Southern Writers Symposium, she has also published numerous stories and nonfiction pieces in literary journals. Bells for Eli is her first novel. She lives in Spartanburg, South Carolina. 
Mallory Cashis an editorial and portrait photographer based in Wilmington, North Carolina. Her work has appeared in the Knoxville Museum of Art, Salt Magazine, Dear Photographer Magazine, The New York Times, Encore Magazine, O'Henry Magazine, Garden and Gun, Our State, PineStraw Magazine, Bold Life, and has been or will be featured in galleries in Tennessee, Virginia, and West Virginia.
Winner of the 2019 Pat Conroy Legacy Award of the Southern Independent Booksellers Alliance, Wiley Cash is the New York Times bestselling author of three novels, most recently The Last Ballad. He has led dozens of writing workshops around the country, and he has taught creative writing at the University of North Carolina-Chapel Hill, the University of Louisiana-Lafayette, and Bethany College. He currently serves as writer-in-residence at the University of North Carolina-Asheville.
ABOUT THE PAT CONROY LITERARY CENTER
TripAdvisor's top-ranked destination in Beaufort, the nonprofit Pat Conroy Literary Center is located at 905 Port Republic Street in historic downtown. Winner of the 2019 Civitas Award for Tourism Leadership presented by the Beaufort Regional Chamber of Commerce, the Conroy Center is South Carolina's first affiliate of the American Writers Museum and second American Library Association Literary Landmark. Through its interpretive center, year-round educational programs, and annual literary festival, the Conroy Center preserves and continues the literary legacy of Pat Conroy (1945-2016) as a teacher, mentor, advocate, and friend to readers and writers alike. Learn more at www.patconroyliterarycenter.org