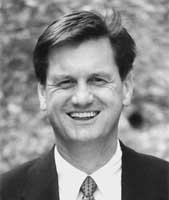 By Sen. Tom Davis
On November 4 voters will decide whether to provide $20 million to the Beaufort County Rural and Critical Land Preservation Program (the R&CL program), a land-preservation program that for the past 14 years has protected our county's unique historic and environmental resources. I will vote "yes" on this referendum question, and ask that you consider doing the same.
Voters approved initial funding for the R&CL program in 2000, and authorized additional funds in 2006 and 2012. This incremental approach allows us to evaluate performance and assess costs and benefits before taking additional steps, so let's do the due diligence on the proposed next step.
Is government action necessary to preserve our salt-marsh ecosystem? Yes, because in a free market people buy, sell, develop and use property at prices that fail to fully account for damage done to the environment. I support free markets, but they don't address such externalities.
Don't zoning laws already protect our environment? Yes, but they do so imperfectly and often unjustly. Zoning is a coercive one-way-street that tells people what they can do with their property and vests bureaucrats with discretionary power routinely exploited by developers. Moreover, in cases where any development at all is problematic (e.g., at our rivers' headwaters), zoning isn't a feasible option; it would constitute taking without compensation.
The R&CL program is a more effective and fairer way for government to protect our ecosystem. This program, through fee simple purchases and the acquisition of easements and development rights, has protected over 22,000 acres of strategically selected land in our county from development, all through voluntary agreements with owners.
Is the program working? Yes. Not only has environmental degradation caused by high growth in the 1990s been curbed, it is actually being reversed. To cite but one of many examples, health officials recently reopened for oyster harvesting stretches of the May River previously closed because of rising bacteria levels.
Hasn't the R&CL program already accomplished its objective? No, because despite a lull occasioned by the lingering recession, Beaufort County will in the near future, as it has in the not-so-distant past, experience explosive growth. The demand for living here is high and the supply plentiful: the area between the Hilton Head Island and Broad River bridges alone will eventually have 50,000 new houses.
Doing nothing in the face of such growth is not an option; look at what happened to the Chesapeake Bay. Maryland and Virginia for the most part sat idly by as unchecked development stripped the bay of its natural defenses to runoff pollutants, essentially destroying an entire ecosystem. Letting the same thing happen here would be both immoral and economically stupid.
Won't authorizing $20 million for more preservation overburden property owners already taxed to the breaking point? No, because this is clearly a case where an ounce of prevention is worth a pound of cure. If the funding is approved, property owners in Beaufort County will pay an extra $4 in taxes annually for each $100,000 in property value. Their lot would be much better than that of the taxpayers in Maryland and Virginia now footing a $20 billion-plus bay-cleanup bill.
Doesn't land preservation hurt economic development? No. There is more than ample space for new businesses, both large (in our county's mostly vacant industrial parks) and small (in numerous designated spaces within urban areas).
The R&CL program actually promotes our economy in several ways. For example, it has helped ensure the viability of the Marine Corps Air Station, our county's largest job supplier, by acquiring buffer areas. As a result, unlike other air bases (e.g., Oceana in Virginia Beach), the MCAS is not hemmed in by development, something that will stand it in good stead when the next round of BRAC closures begin.
Our ecosystem and historic places are amenities that enhance the value of all properties in Beaufort County. Unlike other areas, and thanks in large part to the R&CL program, we've neither trashed our environment nor paved over our past; as a result, our county and its municipalities routinely appear on lists of "best places to live."
Finally, and surpassing all other reasons to support the pending referendum, there's this: it's simply the right thing to do. Aldo Leopold once wrote of "a need for a new ethic, an ethic dealing with human's relation to land and to the animals and plants which grow upon it." Through our support of the R&CL program, we've made that new ethic a reality; we've declared our love for and allegiance to what makes our county special. Let's keep that ethic alive.
Tom Davis represents Beaufort County in the South Carolina State Senate.