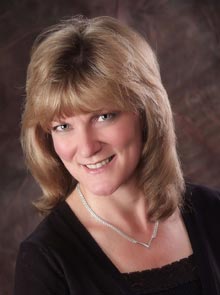 It's a safe bet that everyone in the country has heard a Johnny Mercer song, even if they don't know much about the man and his music. A legend among American composers, he won four Academy Awards for "Best Song" and was nominated 19 times, more than any other composer.
            A favorite son of Savannah and the Lowcountry, Mercer wrote lyrics for over 1,500 songs from the 1930's through the 1960's, including such hits as "That Old Black Magic," "Moon River," "Satin Doll," "Come Rain or Come Shine" and "Autumn Leaves," to name just a few. His classic "Skylark," with music by Hoagy Carmichael, became the theme song for the Savannah-based hit movie, "Midnight in the Garden of Good and Evil."
            Two outstanding jazz, swing and blues singers will provide a night full of musical variety and history in their Johnny Mercer tribute: Terry Herron (below), a music producer and singer from Hilton Head and Penney Lynn Smith (above) of The Sweetgrass Angels, the Swingtime Orchestra and her own jazz combo, a Beaufort resident. Together they will definitely bring the house down!
            In addition to a surprising number of Mercer songs, the show will also feature a film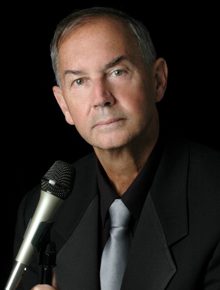 of Johnny performing his songs with entertainment giants Nat King Cole, Steve Allen, Mike Douglas, Milton Berle and Mel Torme.  David Oppenheim, a local Johnny Mercer historian, will also be on stage to answer questions from the audience.   Rick Radcliff (piano) is music director and will add some vocals and history tid bits, too.   Randall Reese, professor of music at Armstrong University, will add musical ambience with saxophone, flute and clarinet.
         "My fellow artists and I absolutely love to give new life and new interpretations to Johnny Mercer's music," said Terry. "Mercer was a master with lyrics and his poetic, rhythmic, story-telling words cover an amazing span of emotions that are as relevant today as when he wrote them. To top it off, he could write an award-winning song on a napkin in 10 to 15 minutes … between courses … at a fast-food restaurant! "
            So if you are a Johnny Mercer fan, or a jazz or movie music fan, then you should not miss this outstanding interpretation of some of the finest contemporary music ever composed. It promises to be a toe-tapping, hand-clapping, funny, totally swinging night of pure music enjoyment!
            The show on Friday, October 24th, starts at 7:30 pm at ARTworks on Boundary Street at the K-Mart Shopping Center in Beaufort. Tickets are $20. Wine, beer & soft drinks will be available. For more information or to reserve tickets, call 379-2787.